CARTA ASC 718
Stock-based compensation reporting
Get expense and disclosure reports in real-time, as mandated by ASC 718. Carta makes it easy to stay audit-ready and GAAP compliant.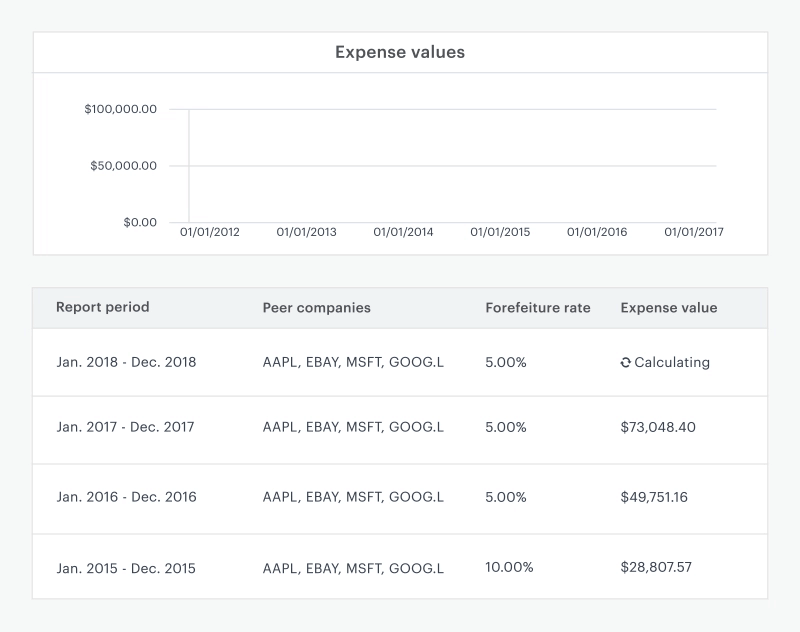 WHY CARTA?
GAAP-compliant and audit-ready reports
Integrated with your cap table
With your company's cap table on Carta, expenses accrue automatically as you issue equity.

Scale your reporting
Stay audit-ready and comply with U.S. GAAP principles as your company grows.
Automated and efficient
Calculate your stock-based compensation expenses quickly and at a fraction of the cost.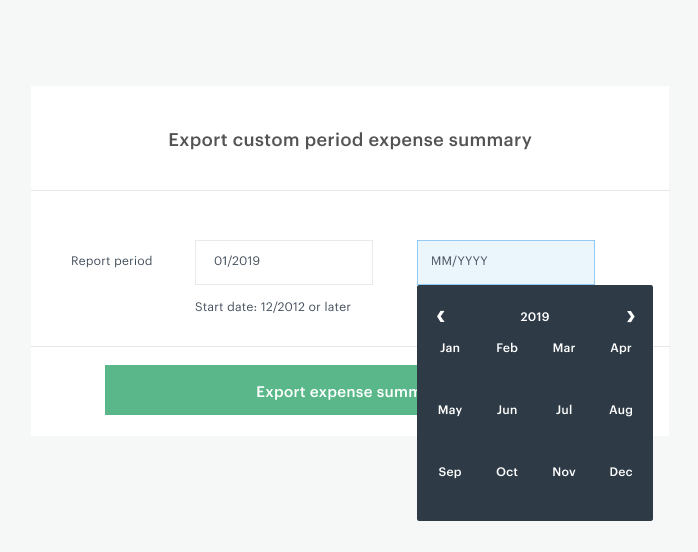 CARTA ASC 718
Automated reporting
Audit-ready expense reporting at your fingertips
Get detailed reports broken out by reward without manual data entry. Export options monthly, quarterly, or annually with just a few clicks.
Scale your financial reporting
As your company grows, your financial reporting gets more and more complex. Carta's expense reporting supports stock splits, grant re-pricings, and more.
GAAP-COMPLIANT AND AUDIT READY
Compliance made easy
Keep your company's finances in good standing
As you begin working with auditors, automated stock-based expense reporting can help your company stay ready for audits and comply with U.S. GAAP principles with less effort. Carta provides clean, convenient expense accounting before an audit.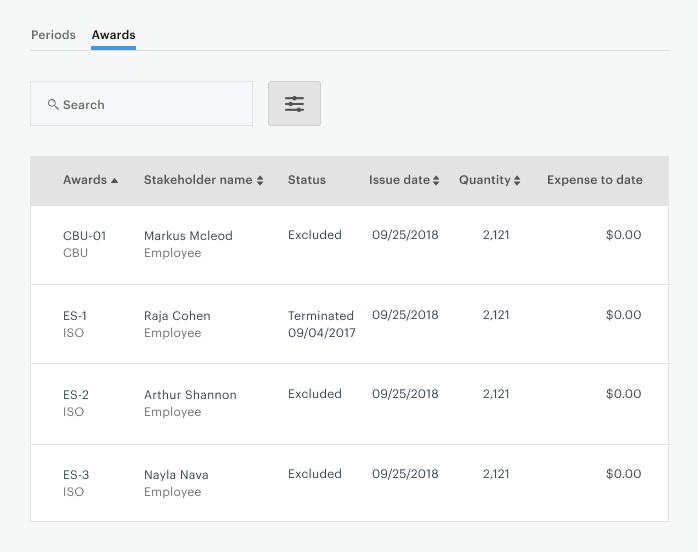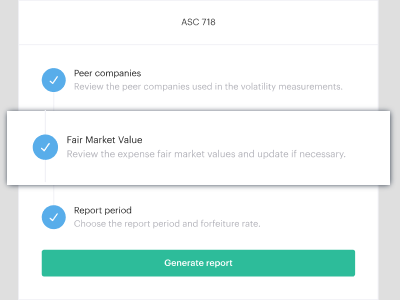 FROM THE BLOG
What is ASC 718?
Learn more about what ASC 718 entails, and when you should start expensing employee options.