We just finished redesigning the Carta portfolio. We changed a few of the existing elements and added some new ones to make viewing your securities more intuitive. Here's what's new:
1. Filtering and searching
Now you can apply filters or search for individual securities within your portfolio. This is useful for institutional investors with large portfolios, as well as employees who have holdings in multiple companies. You will also notice that securities are now grouped by company, where before they were all displayed together.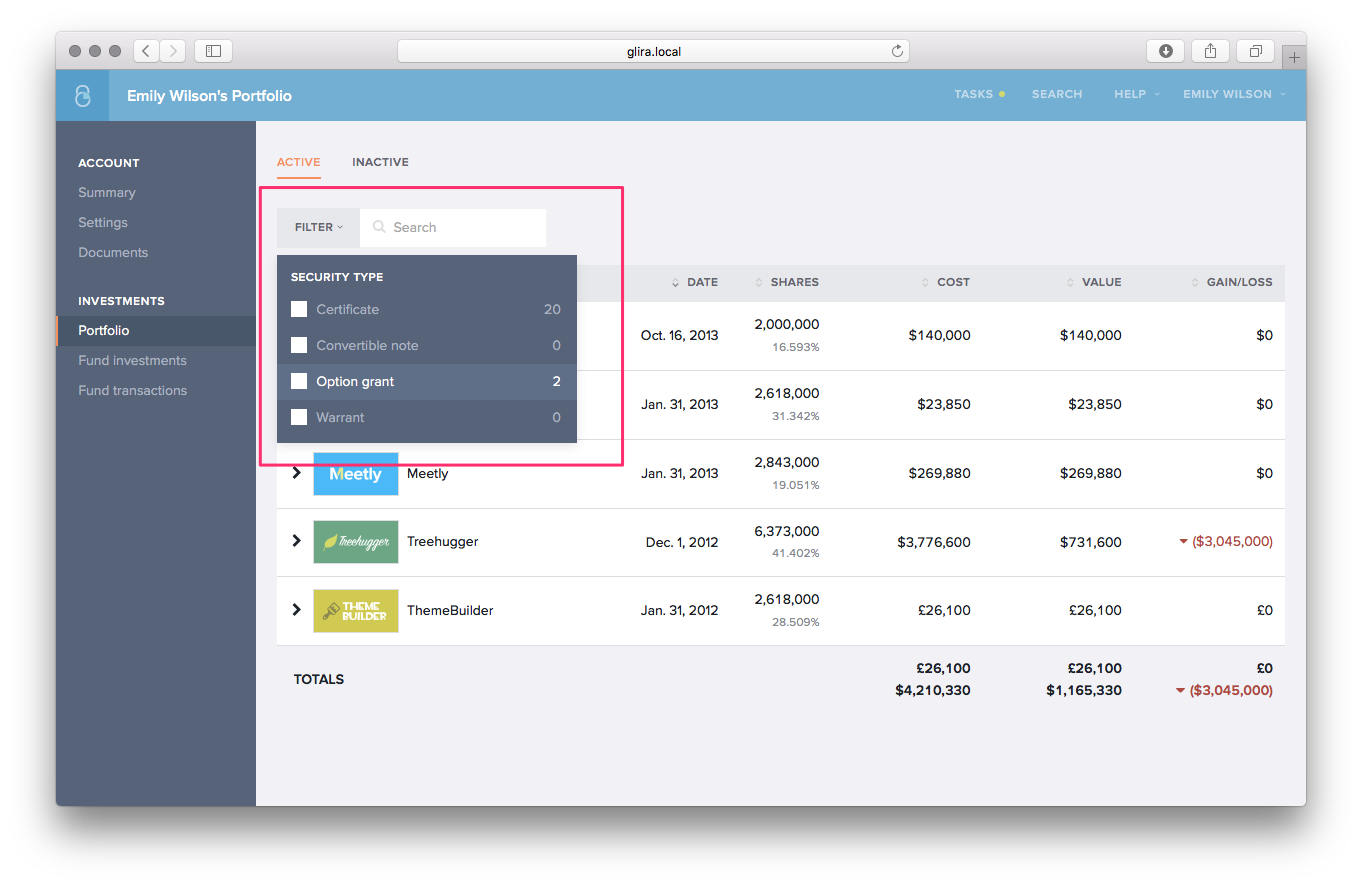 Filter and search for securities in your portfolio.
2. Progress bar for vested, exercised, and remaining options
With the old portfolio, it was hard to distinguish between the number of options granted, exercised, and vested. Now all three quantities are displayed in a progress bar. Hovering over the bar will show the exact quantities.
We also added an "Exercise" button on the ledger. This used to be nested under an "Actions" button, which made it hard to find.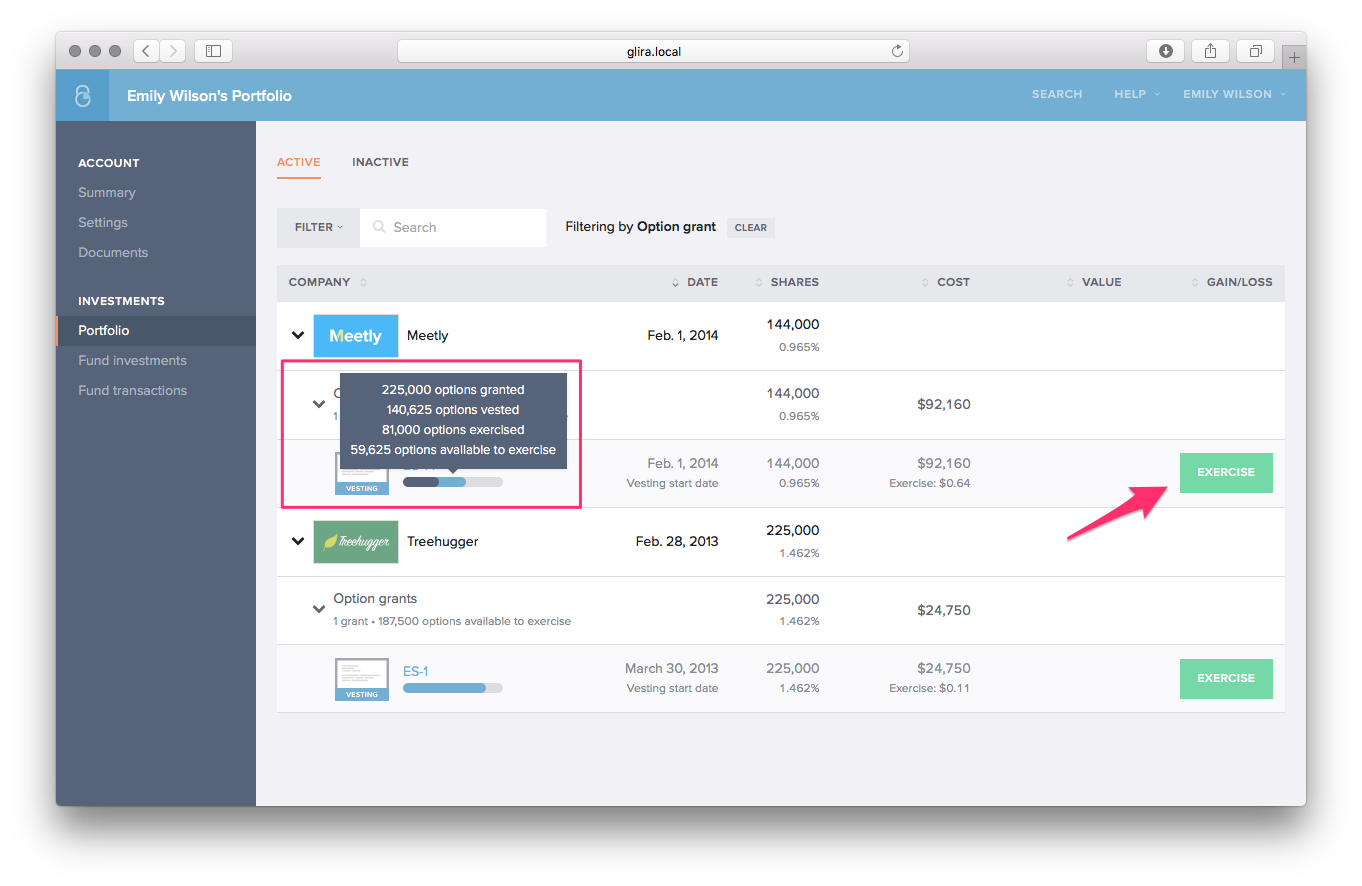 Progress bar for granted, vested and exercised shares, and a more visible "Exercise" button.
4. New display for totals
We added a row at the bottom of the ledger to show the totals in each column. Totals show for individual companies and for your combined holdings.
5. Multiple currencies
If you're an international holder and have securities in foreign currencies, we now display your cost to exercise in both USD and your local currency.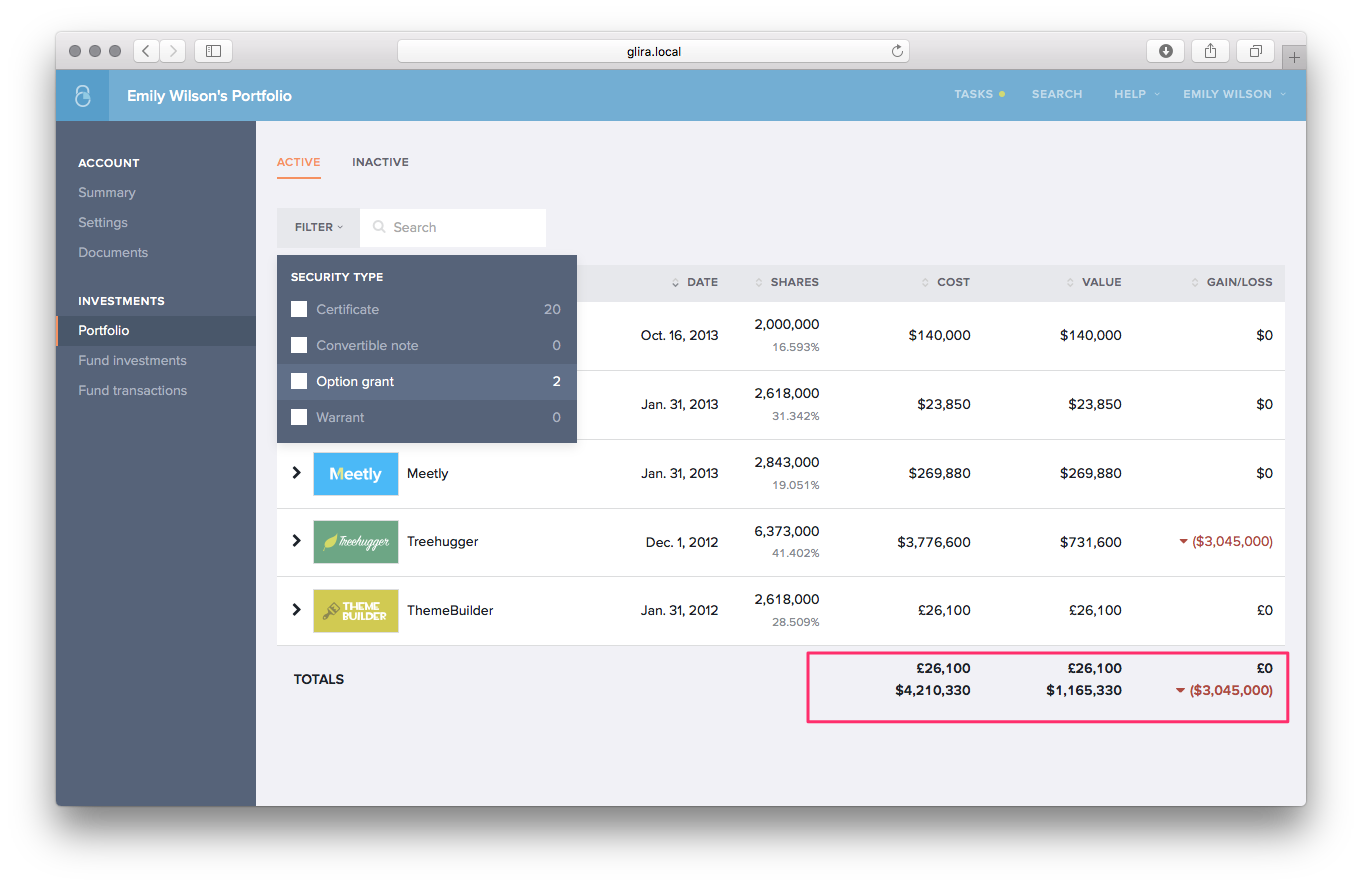 New row displaying totals and multiple currencies.
Thanks for checking out the updates to the Carta portfolio! Feel free to visit the Carta Help Center with any questions.