In the North American market, 2015 and 2016 were record-setting years for merger and acquisition activity. While 2017 has not been as active, private companies still need to be prepared for the possibility of an M&A event. The Carta platform provides the necessary equity management functionality to help a company execute these transactions.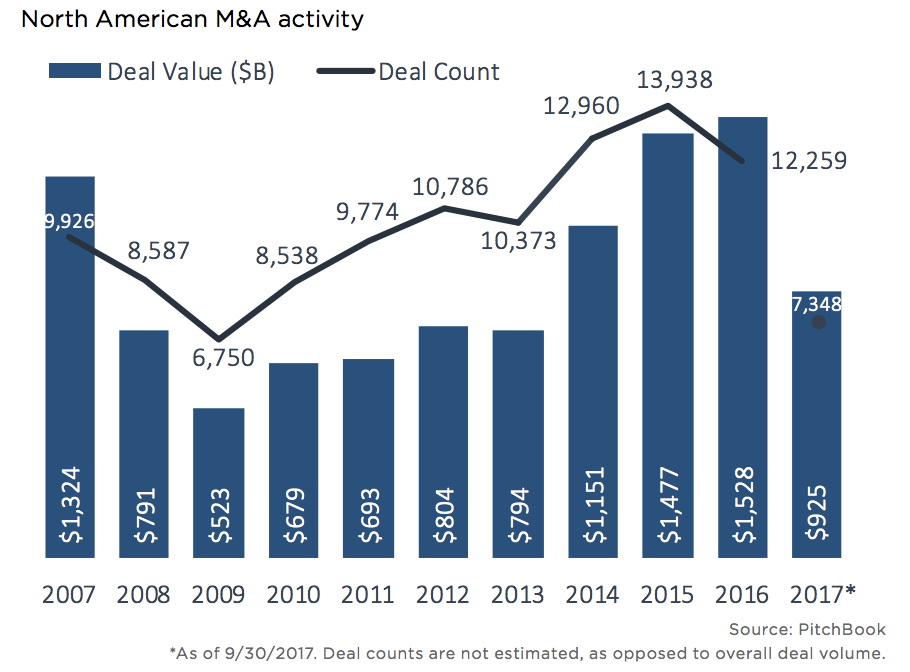 To date, we've helped over fifty companies through a merger or an acquisition. In early 2017, we stewarded Trello through their $425 million acquisition by Atlassian, aiding them through months of negotiation and due diligence. Our platform ensured that Trello's cap table was always up to date and organized, a huge advantage during an acquisition. A case study which details Trello's experience with Carta and why it helped can be found here.
Inaccurate cap tables can have serious ramifications during the M&A due diligence process with auditors and potential investors. Listed below are a set of critical elements that private companies need to be aware of before an M&A event and how the Carta platform ensures these transactions are seamless and without surprise.
Cap Table: Equity Grants and Compensation
Everything begins and ends with the cap table. By nature, cap tables become more complex as a company grows, and the height of a cap table's complexity is on the eve of a liquidity event. Financing rounds, tender offers, buybacks, and stock option exercises wreak havoc on cap tables, increasing the odds of human error in Excel fields or in competing platforms. Even nominal errors can cause significant changes to equity payouts. But with Carta, companies are guaranteed accurate and up-to-date security holdings and stock ledgers, regardless of stage or number of stakeholders.
The entirety of the eventual due diligence process (related to equity management) flows through the cap table. Having a single-source of truth for the capital structure and corporate governance is essential in making the due diligence process pain-free.
Accounting and Record-keeping
A major pain-point for controllers and CFOs is stock compensation expensing. Antiquated Excel-based equity expense accounting takes days to complete. Carta's ASC 718 product eliminates the manual work involved, yielding multi-period expense accounting reports on demand.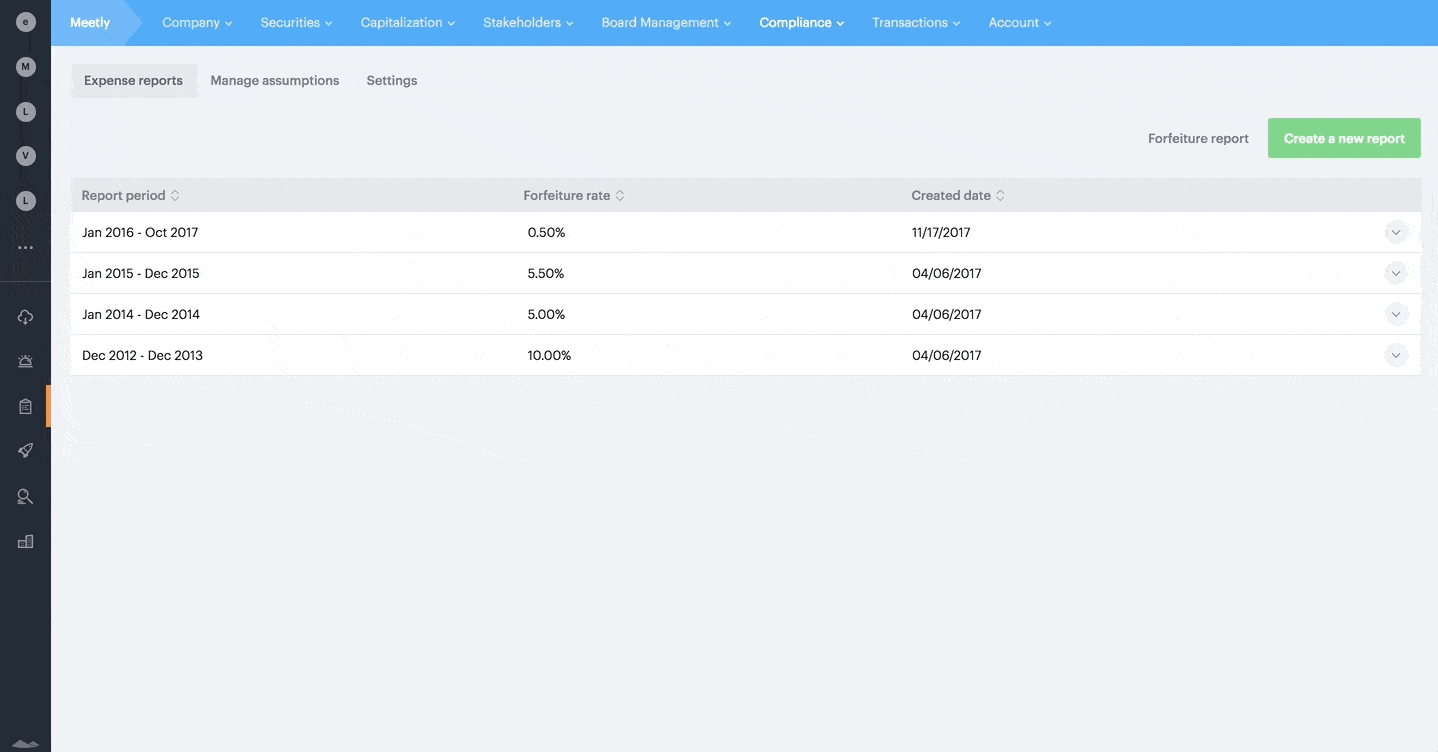 The value of accurate record-keeping and time-stamped equity expense accounting provides peace of mind going into an M&A audit.
Audit Support
Carta's subscription 409A valuation service helps with formal audits because all historical 409A valuations are housed in-app, giving auditors visibility into how the company's Fair Market Value (FMV) has changed over time. By having all the required information in one easily-accessible place, conversations between the company and external auditors become much smoother.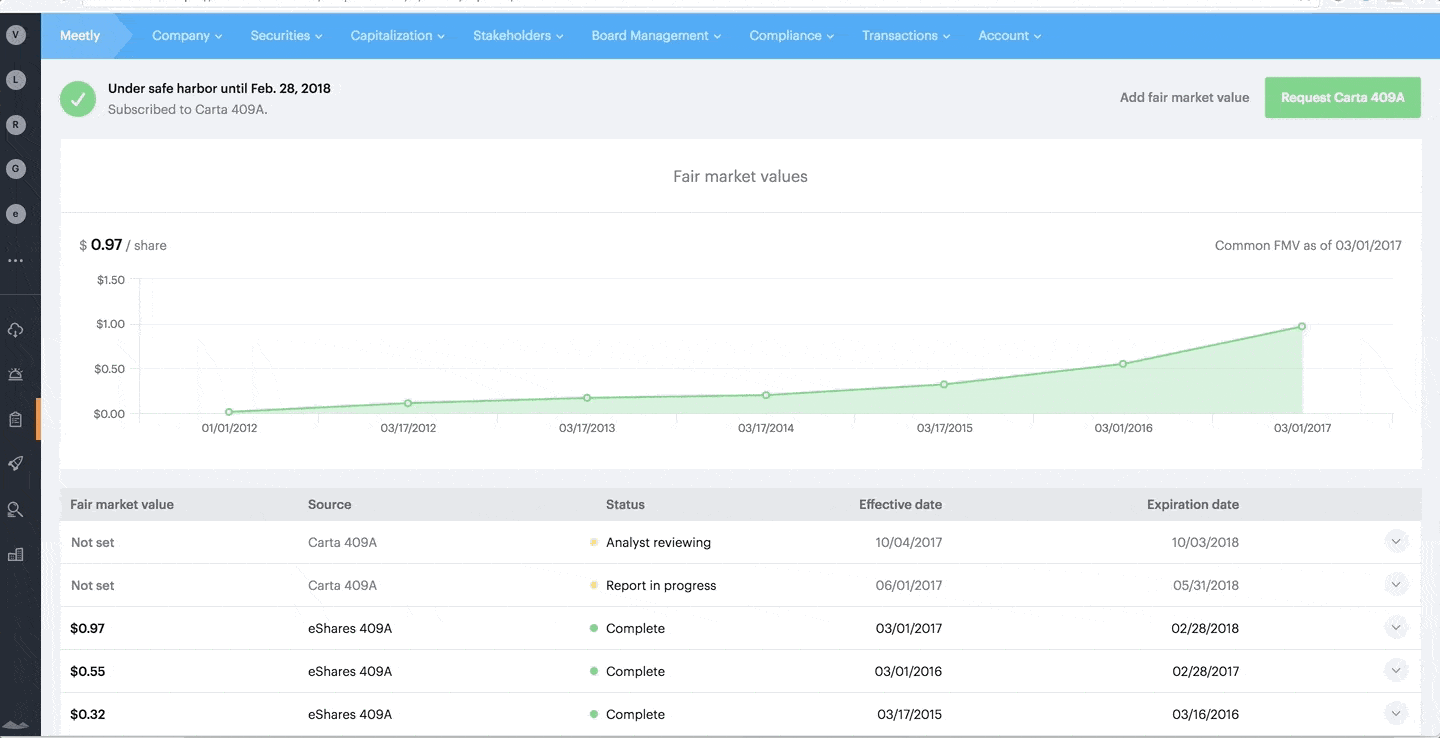 Carta's ASC 718 functionality benefits companies in a similar manner. Combined together, having all 409A and ASC 718 data on one platform arms organizations with the ability to answer audit questions on-demand and with confidence.
Regulatory Compliance
Acquiring companies will perform regulatory compliance checks to make sure that their target companies are compliant with all applicable rules and regulations related to the industry they operate in. Carta cannot offer specific industry compliance advice, but our platform ensures that a client's equity management profile won't derail a deal. M&A transactions increase compliance risks for everyone involved, so having a record of truth with the pertinent compliance information dated and time-stamped is important.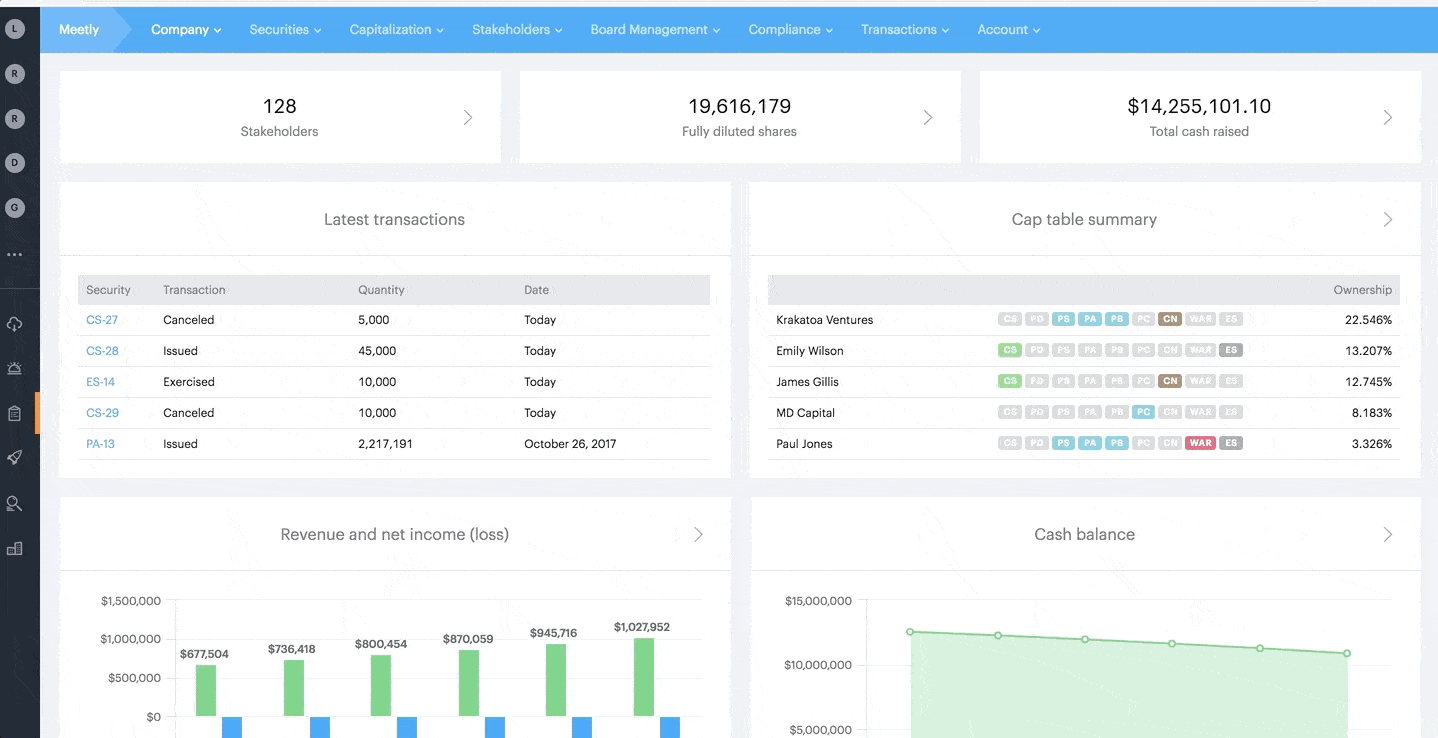 Due Diligence
Transactions move fast in today's business environment and quality of information is more important than ever. Disparate information locales increase confusion with respect to complex M&A deals or offerings – Carta addresses this issue by centralizing company data and information. Using our Board features, clients can synchronize board approvals and resolutions, and aggregate board minutes. In addition, our Deal Room function can house all documents related to equity financings and produce the final closing volume.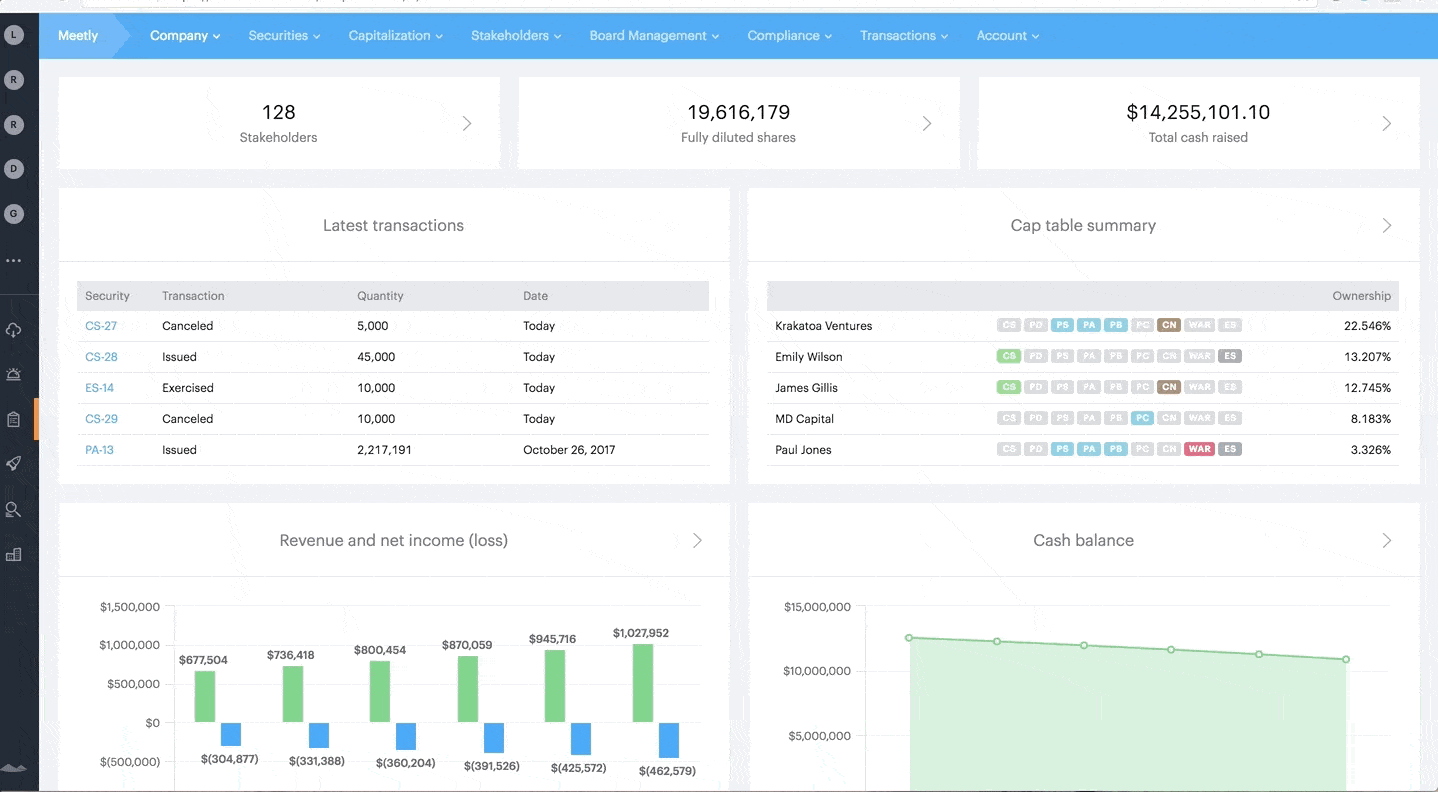 With vital historical documents and equity data centralized on Carta, a company's information is at their fingertips and they can quickly respond to inquiries during the due diligence process. Our clients can also tell a coherent narrative about company evolution and strategy using the information, potentially alleviating a buyer's concerns.
Conclusion
M&A transactions are chaotic for both buyers and sellers. Effective equity management software can limit the chaos and turn a pain point into a value-add.
Establishing a single-source of truth for everything related to equity with the Carta platform allows companies to get their ownership story correct before an M&A event.