Today we are announcing that users new to Carta can now create an account straight from the mobile app. Employees are seamlessly introduced to the Carta app when they are first issued an option grant. The Carta mobile app iPhone and Android are helping make the lives of our mobile users more convenient.
Why sign up on mobile?
We are creating new features to keep up with the needs and lifestyles of busy investors and employees. While users were previously able to access their Carta account using the mobile web, we wanted to create a more accessible and user-friendly interface for people on-the-go. Enter the Carta mobile app.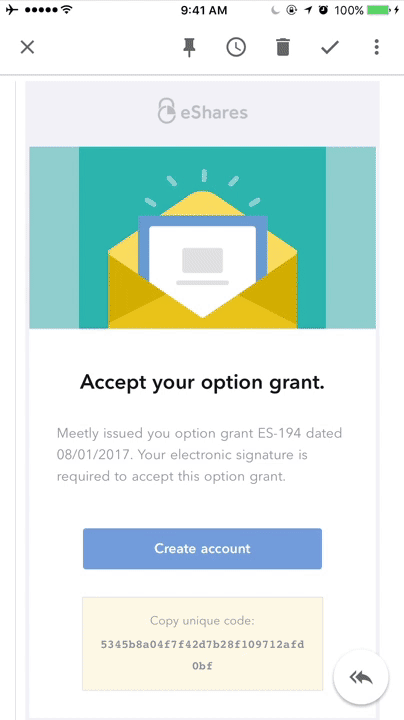 Now, when first-time users open their email to accept an option grant on a mobile phone, they will be directed to download the Carta app. Users will either create a new account or log in to an existing one. Their option grant will automatically appear in the employee's account. The user can clearly view the security details, vesting schedule, and relevant documents before accepting their option grant.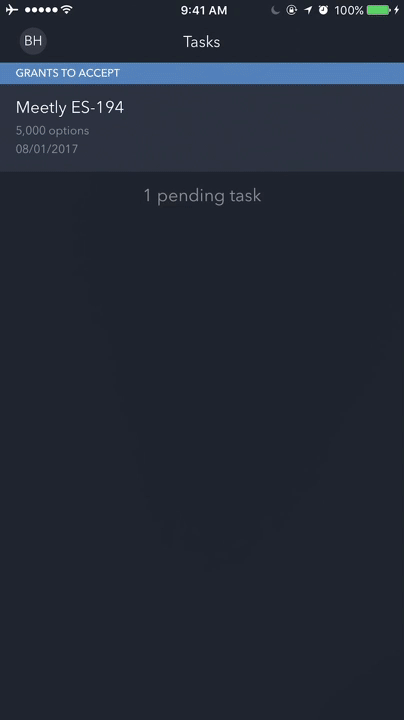 The vision of Carta mobile
We want portfolio users to have access to everything they need at their fingertips. We are working on more resources and features for the app so checking your assets is convenient and easy. This is the first step in moving employees from the mobile web experience and onto a full-service mobile application.
Keep an eye out as we roll out new features in upcoming weeks. Look forward to the simplicity and practicality of adding your bank account and exercising options on the go. Safely and easily manage your option grants and investments at any time with the Carta app for iPhone and Android.
Download the mobile app for iPhone and Android.