Why choose Carta over Cornerstone?
Carta combines superior service and robust technology to help you manage your fund. Our products help you scale, and your dedicated team of Carta fund administrators partner with you to address your individual needs.
We're the future of fund administration
Service and technology combined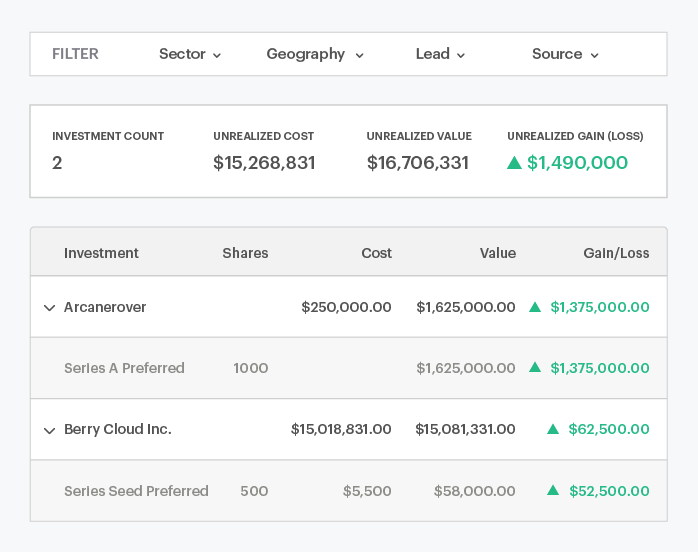 Carta fund admin vs. cornerstone fund admin
Full-service fund administration
Carta fund administration combines exceptional service and real-time technology. We'll maintain your general ledger and produce your accounting statements, provide you with analytics and reporting, and help you manage cash effectively. Cornerstone doesn't provide real-time metrics, reporting, or IRR on desktop or mobile like we do.
Carta LP portal vs. Cornerstone LP portal
You can keep your LPs up to date by sharing financial reports and metrics with our in-house LP portal. LPs can see performance data by firm, fund, and single entity investments. Unlike Cornerstone, you'll also be able to issue capital calls and distributions directly on the platform. 
Make your next audit easier
Cornerstone doesn't offer ASC 820 valuations for your fund. Carta's team of analysts have performed thousands of valuations. Our team leverages best-in-class technology for increased accuracy and fast delivery. If you prefer to run your own valuation, we also offer a self-service ASC 820 tool that will guide you step by step.
Carta capital call lines of credit
With a line of credit, your firm can call capital at a regular cadence and help your LPs plan for liquidity more effectively. Carta has partnered with Coastal Community Bank, member FDIC, to offer these loans. On Cornerstone, you won't be able to manage a capital call line of credit on the same platform.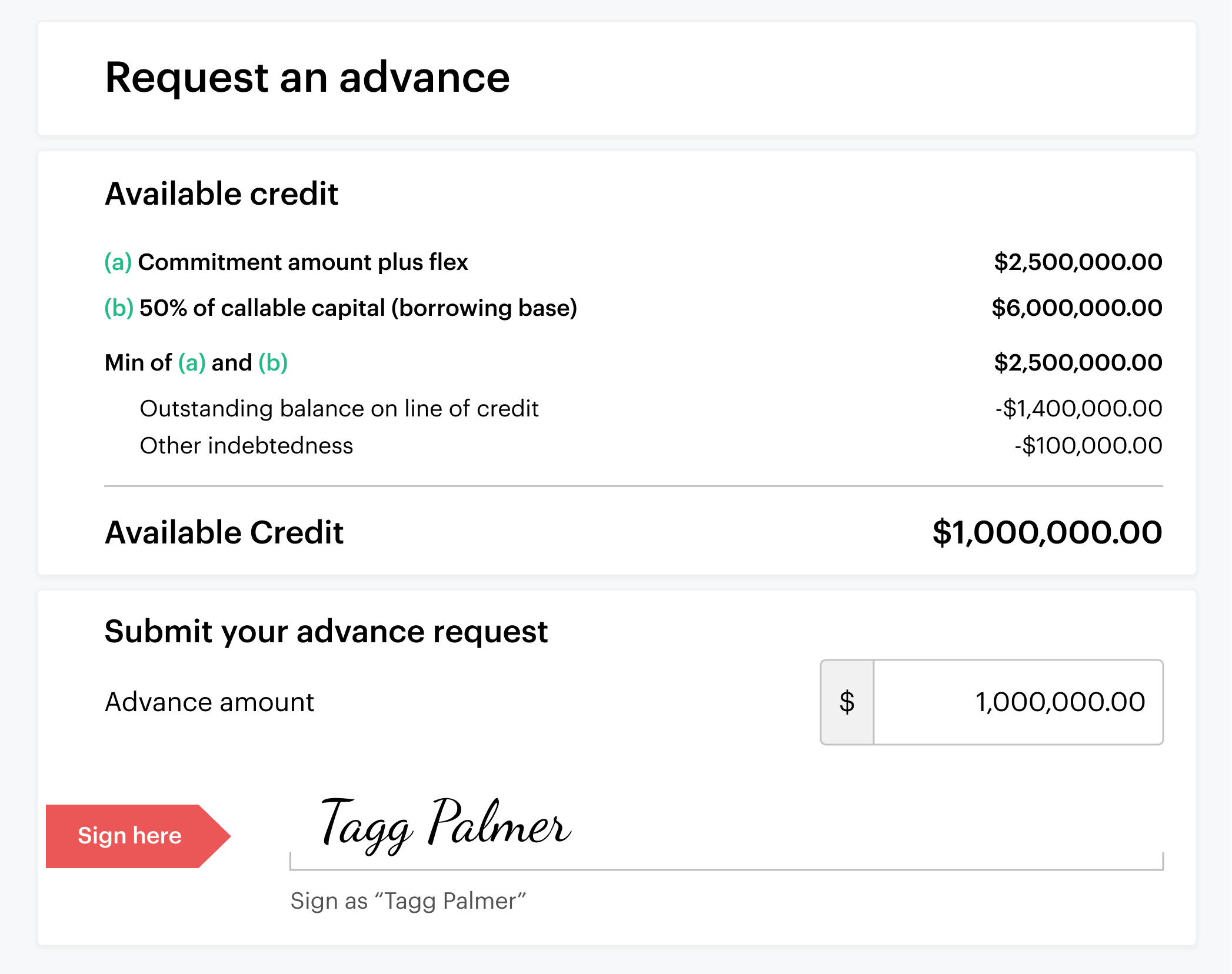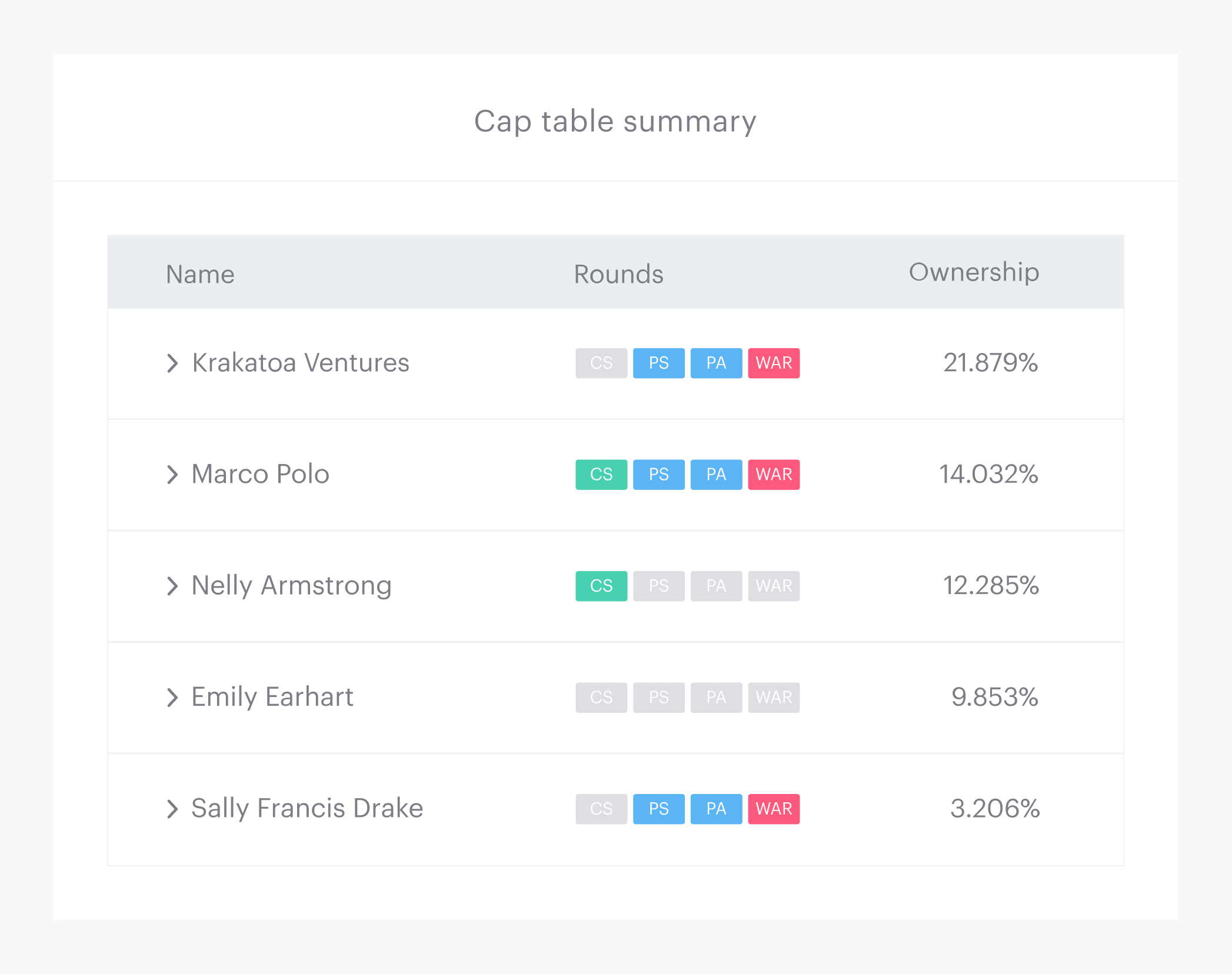 Carta data vs. Cornerstone data
Real time portfolio company data
Carta's technology allows for better visibility into your portfolio than Cornerstone's. When a portfolio company issues a security on Carta, you can request access to their cap table and see details like cash raised, last preferred valuation, and your ownership percentage. You can then use Carta's waterfall and round modeling tools to model exits, something Cornerstone doesn't offer.
Start managing your fund with Carta
DISCLOSURE: This communication is being sent on behalf of Carta Investor Services, Inc. ("Carta"), an affiliate of eShares, Inc. dba Carta, Inc. This communication is not to be construed as legal, financial, accounting or tax advice and is for informational purposes only. This communication is not intended as a recommendation, offer or solicitation for the purchase or sale of any security. Carta does not assume any liability for reliance on the information provided herein. Carta Financial Technologies, LLC ("Carta Financial"), an affiliate of Carta, offers capital call lines ("CCLs") through a strategic partnership with Coastal Community Bank ("Coastal"). If you are approved for a CCL, Coastal will be your lender.  Coastal's obligation to provide a CCL to you will be subject to customary conditions, including satisfactory completion of due diligence on you, your general partner and your LPs. [Also, by submitting an application for a CCL, you authorize Carta Financial to review all information about you and your partners that you provide to or receive from any Carta affiliate.] 
All product names, logos, and brands are property of their respective owners in the U.S. and other countries, and are used for identification purposes only. Use of these names, logos, and brands does not imply affiliation or endorsement.