Focus on managing your business, not your cap table
Whether you're raising a round or preparing for an IPO, Carta makes it simple to manage equity, stay compliant with 409A valuations, and generate the reports you need, all in one place.
CARTA HELPS 14,000+ COMPANIES MANAGE EQUITY
EQUITY MANAGEMENT FOR PRIVATE AND PUBLIC COMPANIES
Beyond cap table management and 409A valuations
Carta's built an in-house team with unique industry expertise, and the tools you need to succeed, so that you can focus on what you do best: selling products that delight your customers.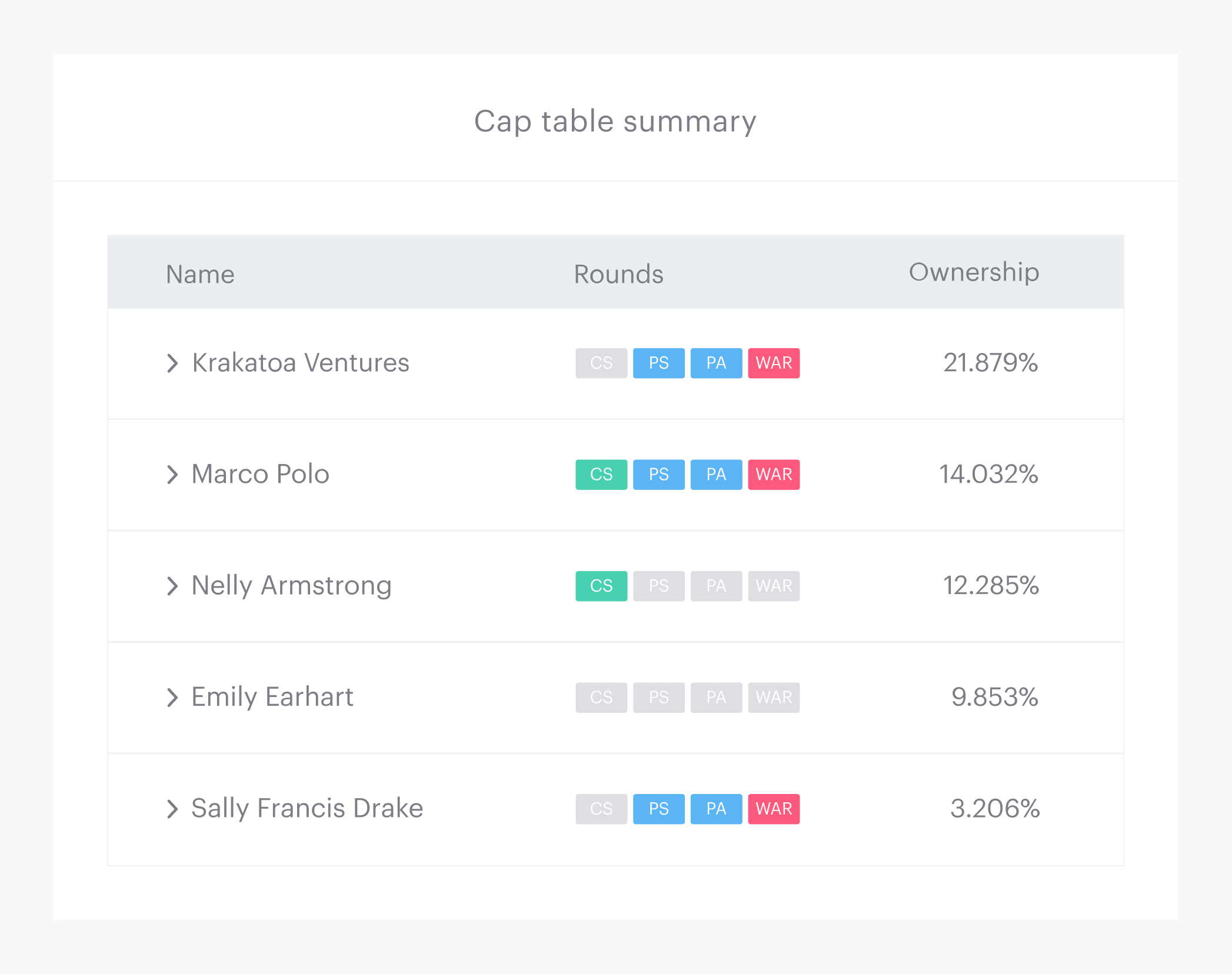 Keep your cap table up to date
Never worry about out-of-date or incorrect spreadsheets. Carta's cap tables update in real time, so you don't waste time on manual updates.
Share your cap table with your legal team and investors, and set permissions to keep information secure. When you fundraise, need a 409A, have an M&A event, or IPO, no one will have to clean up or prep your cap table — the final version will be in Carta and ready to go.
Carta has built-in checks to ensure compliance when issuing equity. Our checks include Rule 701, 
Rule 144
, and the ISO $100K limit.
Get audit-defensible 409As
With your cap table already on Carta, you can save time and money getting 
409A valuations
, whether you need them annually or quarterly. We are the leader in 409A valuations and are regularly audited by the "Big 4" accounting firms.
Auditor-ready expense accounting
With your cap table on Carta, you can pull ASC 718 reports any time. The reports are auditor-ready and include all formulas.
Carta gives you a better understanding of how fundraising will impact dilution and payouts. Create round-modeling worksheets, pro-forma cap tables, and detailed waterfall payouts right in our platform.
Start managing your equity on Carta