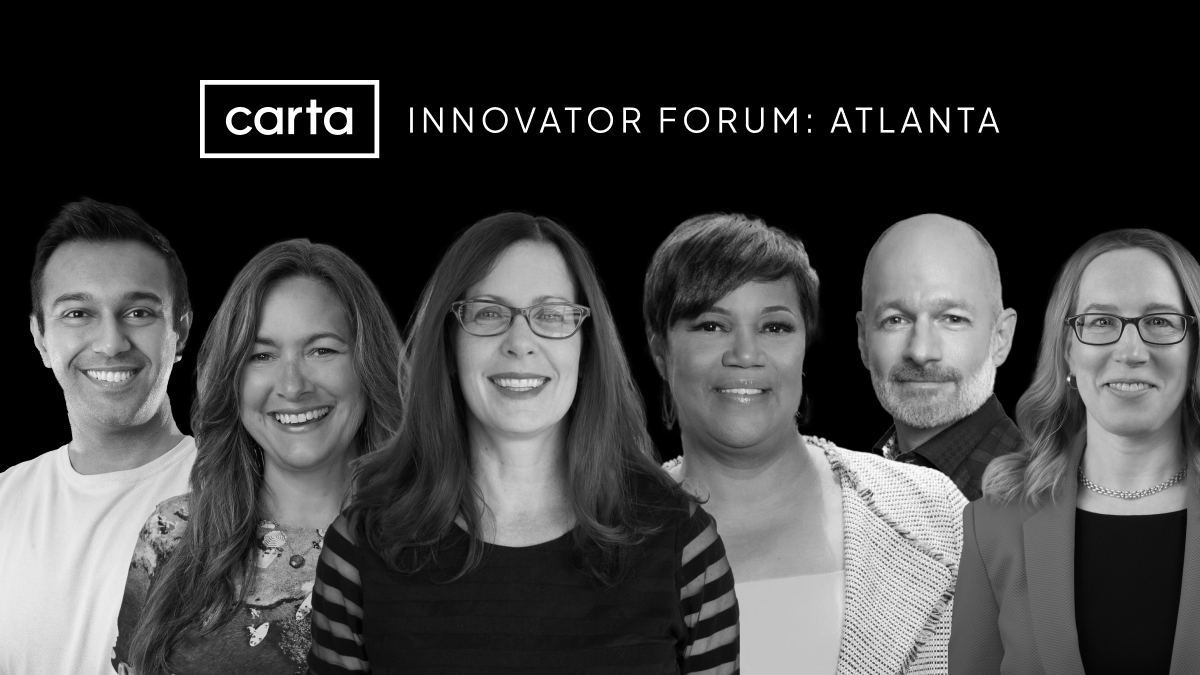 Innovator Forum: Atlanta
On February 7th, Carta hosted a half-day summit at Atlanta Tech Village—bringing together ATL-based founders, investors, and policymakers to showcase the opportunities and talent of the area, highlight challenges, and discuss the future of the Atlanta tech scene. 
Watch the recap
Founder fireside chat
Kathryn Petralia discusses the founding story of Kabbage, lessons learned from building and exiting a company, and her advice for innovators building in Atlanta.
Navigating the regulatory landscape
Commissioner Hester M. Peirce discusses the  regulatory landscape for venture capital and shares how policy can help bolster small businesses.
Raising capital
Shila Nieves Burney, Tamara Lucas, and Gary Peat share their approach to raising capital in a rapidly changing market.