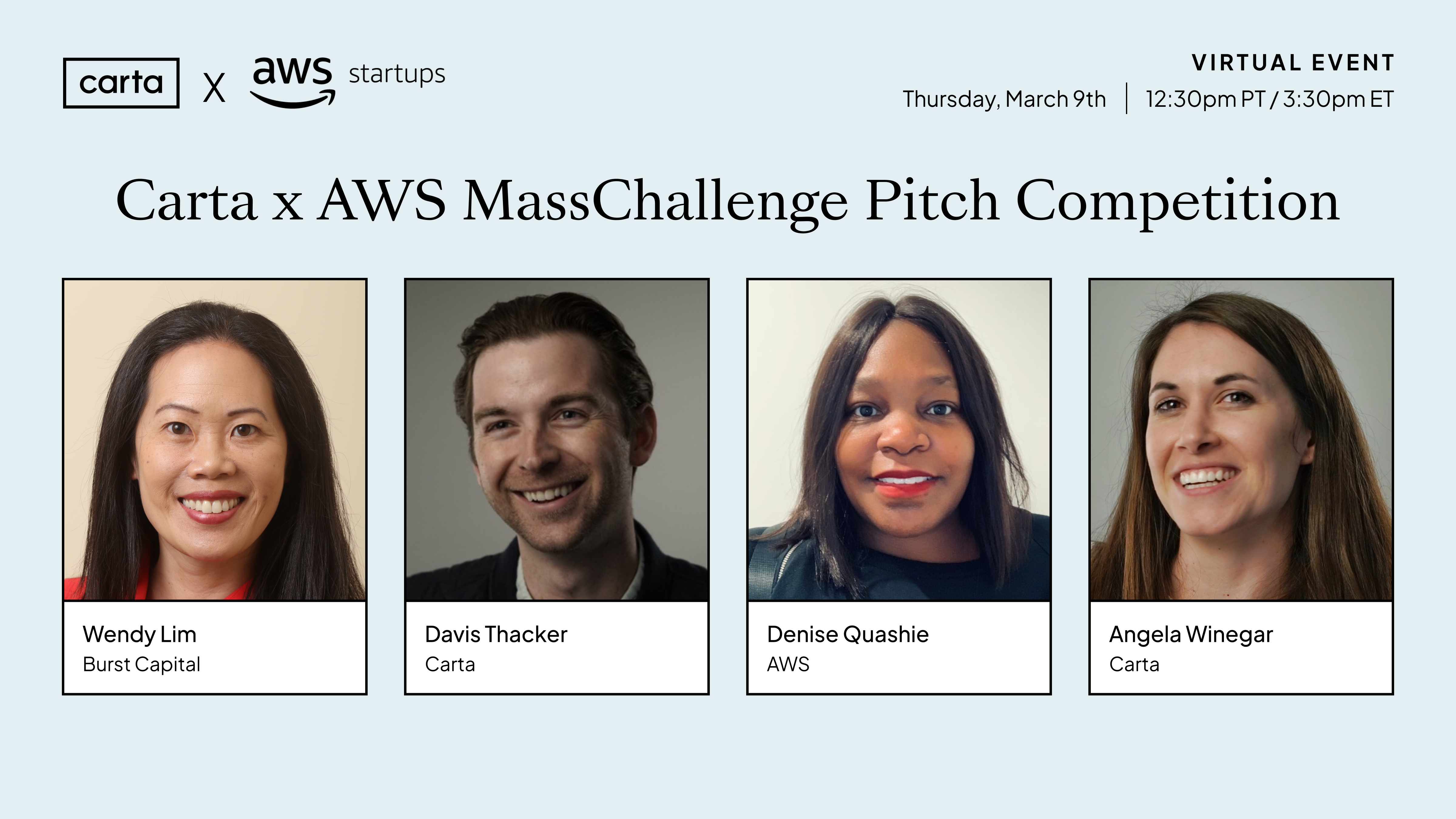 Thank you to everyone who joined the Carta x AWS MassChallenge Pitch Competition on March 9, 2023! If you missed it, we had 10 impressive founders each deliver amazing pitches to our panel of four judges.
Congratulations to our top three prize winners!
* Pending AWS Activate eligibility
A special thank you to the other seven finalists!
Unfortunately, we were unable to record the pitch competition due to the sensitivity of the information that was shared by the founders.
DISCLOSURE: This event is presented on behalf of eShares, Inc., dba Carta, Inc. ("Carta"). The content of this event is not, and no opinions or comments shared in this event should be treated or construed as, accounting, business, financial, investment, legal, tax, or other professional advice or services . This event is for information purposes only. The content of this event is not intended as a recommendation, offer or solicitation for the purchase or sale of any security. Carta does not assume any liability for reliance on the information provided herein and undertakes no obligation to update content. The opinions of the guests and host are their own and do not reflect the view of Carta or Carta's affiliates. All product names, logos, and brands are property of their respective owners in the U.S. and other countries, and are used for identification purposes only. Use of these names, logos, and brands does not imply affiliation or endorsement.