Compensation Beyond a Paycheck: What Employers Need to Do to Attract and Retain Top Talent in Today's Unprecedented Hiring Landscape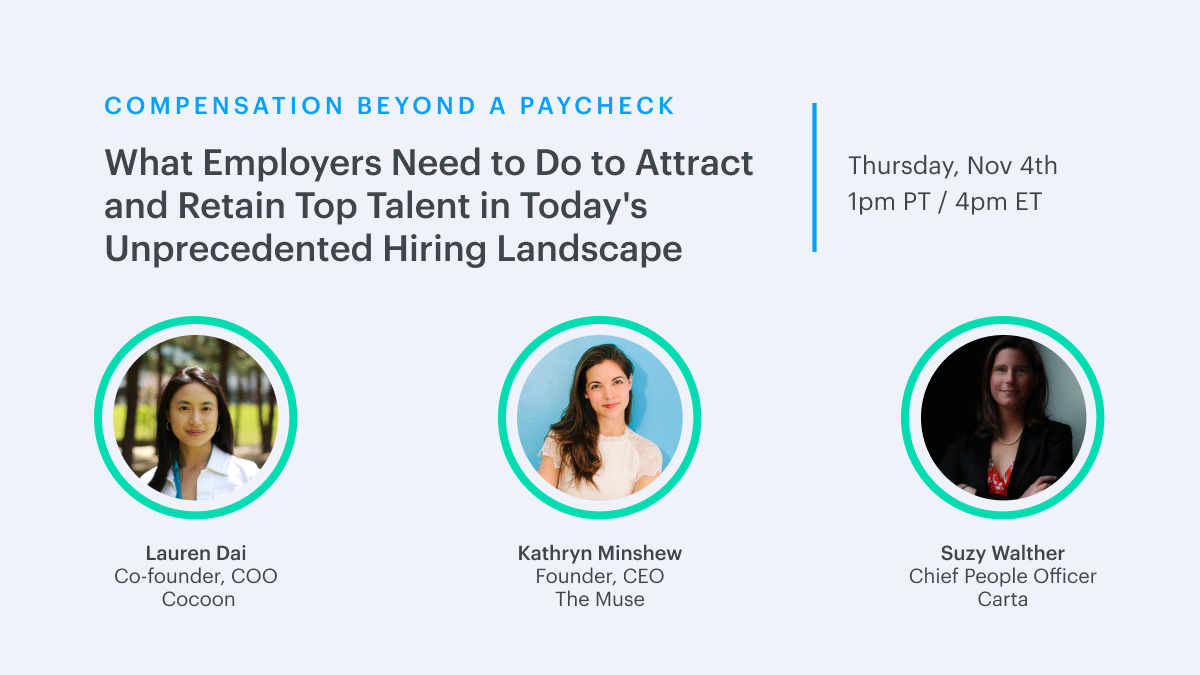 The pandemic has made job seekers rethink their priorities when it comes to finding a job that works for them—a paycheck isn't enough anymore. Talented candidates want more flexible work options, health & wellness benefits, equity and more, which creates a comprehensive job offer. In this webinar, we'll chat with industry experts on how employers can best market themselves to top candidates in a recruiting landscape where companies are struggling to retain employees. 
Speakers
Kathryn Minshew

Founder & CEO, The Muse

Kathryn Minshew is the CEO & Founder of The Muse, a career platform used by over 75 million people to research companies and careers. The Muse was recently named one of Fast Company's 50 Most Innovative Companies in the World and #3 Most Innovative Company for Enterprise.