How to Accelerate Your Business After Fundraising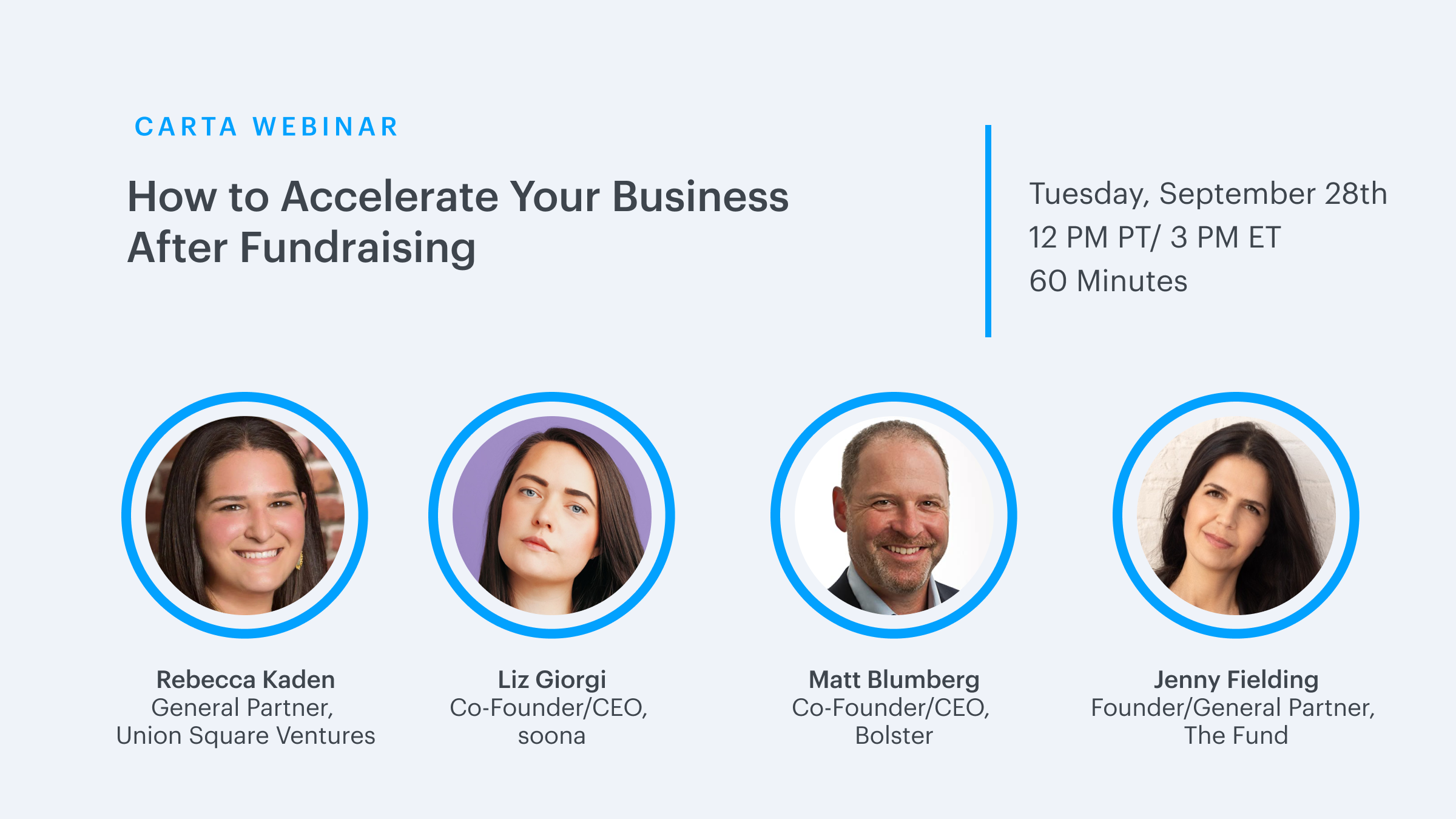 So you've finished fundraising, now what? The fundraising stage is a daunting and time consuming process for founders. Because of this, there isn't much time left for you to plan for post-fundraising strategy. That's where we come in.
In this presentation you'll learn:
What you need to start thinking about as you're closing your fundraising round.

How to deploy your capital to meet your hiring, product, and growth goals.

Avoiding common founder mistakes and the key decisions you need to make after a successful fundraise.
In addition, this discussion will also feature insights on how to incorporate on-demand executives, surge staffing, and board composition into your scale-up efforts, shared by Matt Blumberg, two-time founder and CEO of Bolster, the on-demand talent marketplace.
Speakers
Jenny Fielding

Founder/General Partner, The Fund

Jenny Fielding is the Managing Director of Techstars New York where she leads the program. She is also the founder and General Partner at The Fund, a first check fund and international founder community. Her portfolio includes more than 130+ tech enabled companies including two unicorns. Previously, Jenny headed up Corporate Venture and Digital Innovation at BBC Worldwide where she made strategic investments and led business development deals. She has started several tech companies, most notably Switch-Mobile, a mobile VoIP company that was acquired in 2009. Jenny began her career as a lawyer, spent time at JP Morgan and is a graduate of Columbia University where she is an Adjunct Professor. She is also a Kauffman Fellow.