Q2 Product Webinar: Portfolio Company One Pagers, Capital Calls, Permissions, and more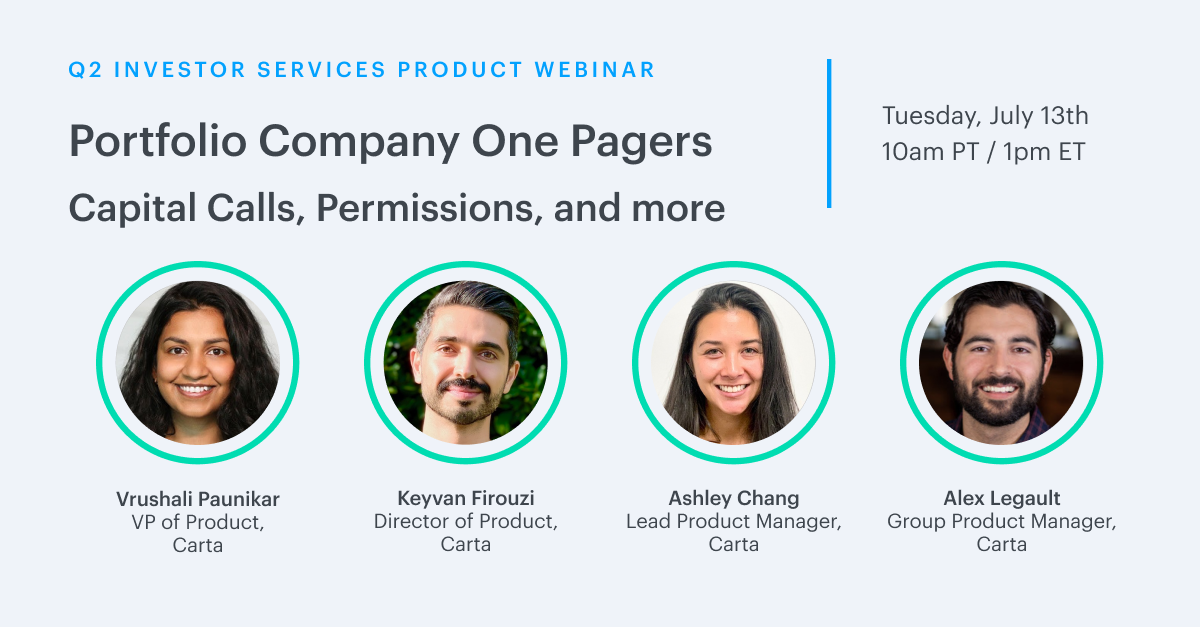 With Carta, General Partners can easily view details about their investments and can share data with their limited partners and stakeholders in the right way.
We're always working to ship new features. On July 13th, join our product team to learn more about Portfolio Company One Pagers. Investors can quickly generate clear portfolio company one-pagers that include financial performance data (revenue, EBITDA, KPIs), stability information (cash, headcount, leverage), cap table data, and custom quarterly reviews.

We'll also share improvements to the capital call process and financial statement approvals, firm-level permissions, and capital calls in mobile.
We hope to see you on July 13th for a conversation with Carta VP of Product for Investor Services, Vrushali Paunikar, and our Carta product team to see demos of our new features, and hear the latest.