Premium fund accounting meets tech-enabled platform
Carta's superior platform enables superior firm management and our team of experienced fund accountants streamlines your back office. Access our full-service fund administration, LP management, ASC 820 valuations, capital call lines of credit, SPV formation and admin, quarterly or annual reporting, audit and tax support, and portfolio insights. All with a trusted, flexible, tech-forward platform that adapts to your firm.
Why choose Carta for fund management?
Trusted by over 500 firms representing over $20B in assets
INSTITUTIONAL INVESTORS ON CartaX
Optimize your portfolio with greater access to liquidity and disclosure​
Investors in the CartaX network have the opportunity to expand their investment options, streamline their portfolio management, and make informed decisions with standardized disclosure and reporting sourced directly from the issuer.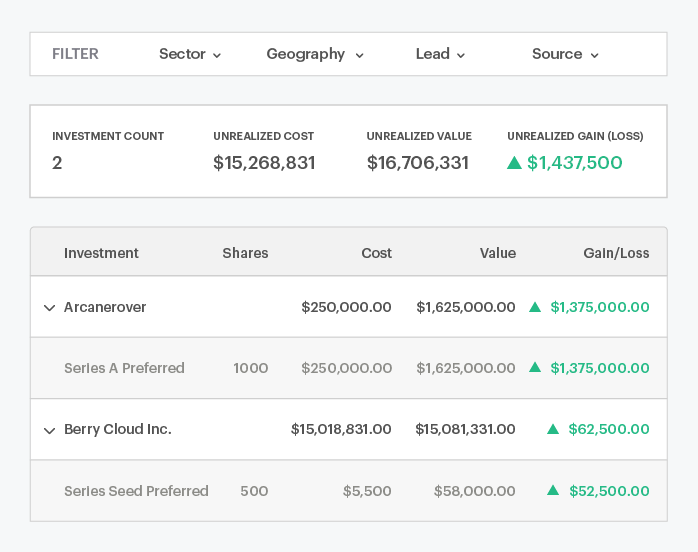 Fund administration services
Full-service fund administration
Get full-service fund administration services with access to portfolio company cap tables and real-time fund metrics like IRR, anytime, all in one place. Stop worrying about your back office and focus on deals.
Easily communicate with your LPs
Enable your LPs to quickly and securely access documents and fund level performance data. LPs can view all their investments and key metrics in one place. Easily see active capital calls, access fund commitment information, and active investments.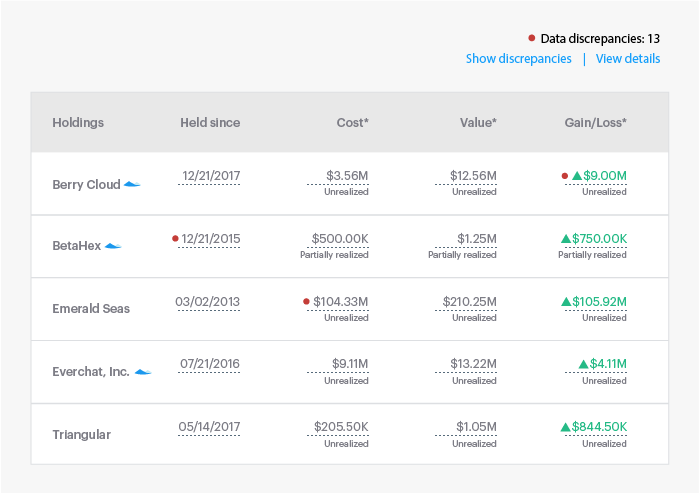 Get audit-ready ASC 820 valuations
Carta's team of analysts have performed thousands of valuations. Our team leverages best-in-class technology for increased accuracy and fast delivery. If you prefer to run your own valuation, we also offer a self-service ASC 820 tool that will guide you step by step.
Evaluate investments all in one place
Evaluate investments in one place, with streamlined portfolio insights, we'll collect cap tables and key data from all of your portfolio companies. Easily model exit scenarios for more investments and let Carta handle your data collection so you can work on deals.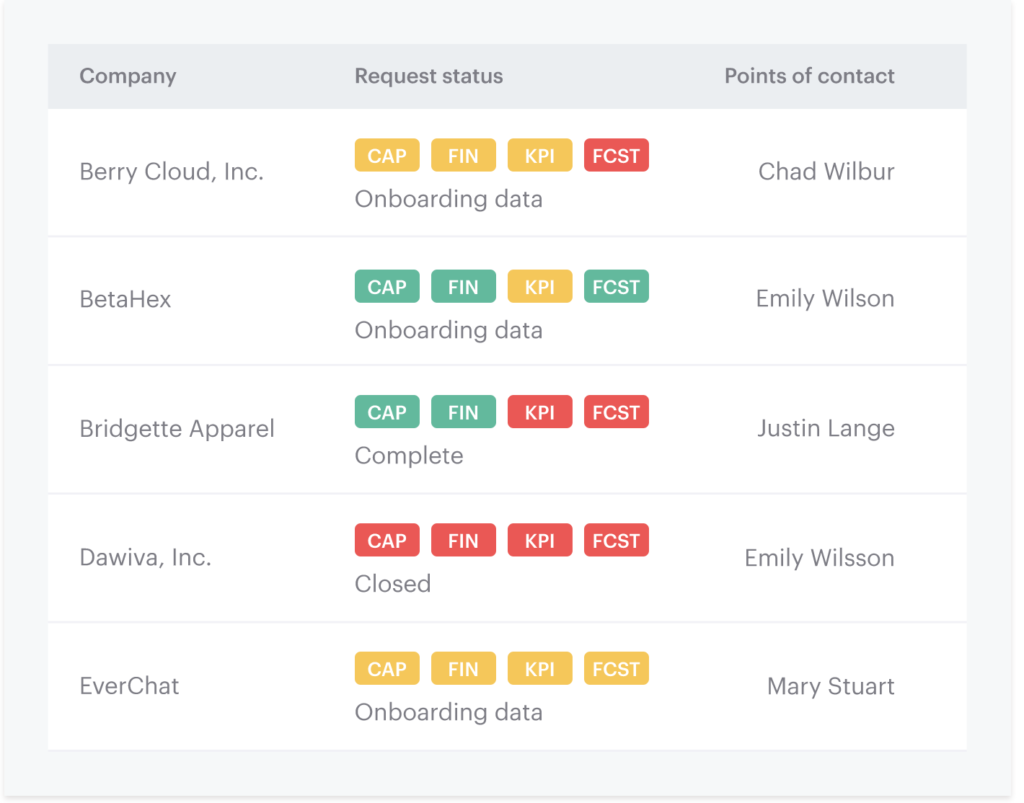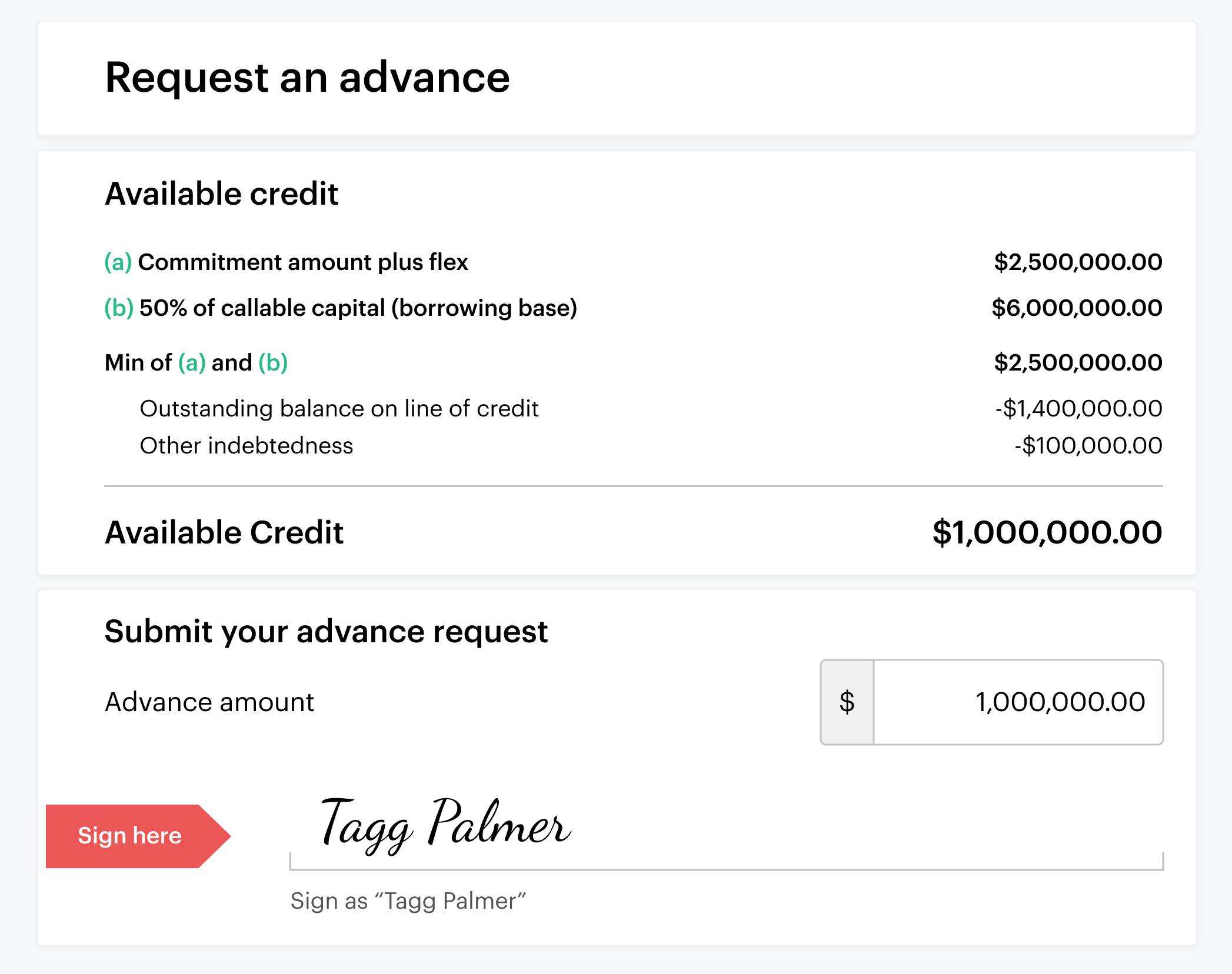 Capital call lines of credit
Manage your liquidity more effectively
Call capital at a regular cadence and help your LPs plan for liquidity more effectively. Get approved in one day with the best rate available*(add coastal/disclaimer) Add a flexible tool to your toolkit for how you manage cash, call capital from LPs, and never miss an investment.
Form, onboard LPs, and administer your SPV with quickness and ease
Form your SPV with just a few clicks. Use our new subscription documents workflow to onboard investors with ease and fewer steps. Let our team manage your SPV and provide yearly reporting and audit support. Get off the ground quickly and we'll take care of everything from start to finish.
ACCESS PORTFOLIO COMPANY CAP TABLES
Real-time portfolio company data
When a portfolio company issues you a security on Carta, you can request access to their cap table. You'll then see details like cash raised, last preferred valuation, and your ownership percentage. If you're a Carta customer, you can use Carta's
waterfall and round modeling tools
when companies grant you cap table access.
Model term sheets more quickly
Carta offers sensitivity and breakpoint analysis, payout and dilution modeling, and pro forma cap tables so you can understand the impacts of terms, fundraising, and exits. Plus, our visualizations look great on slides.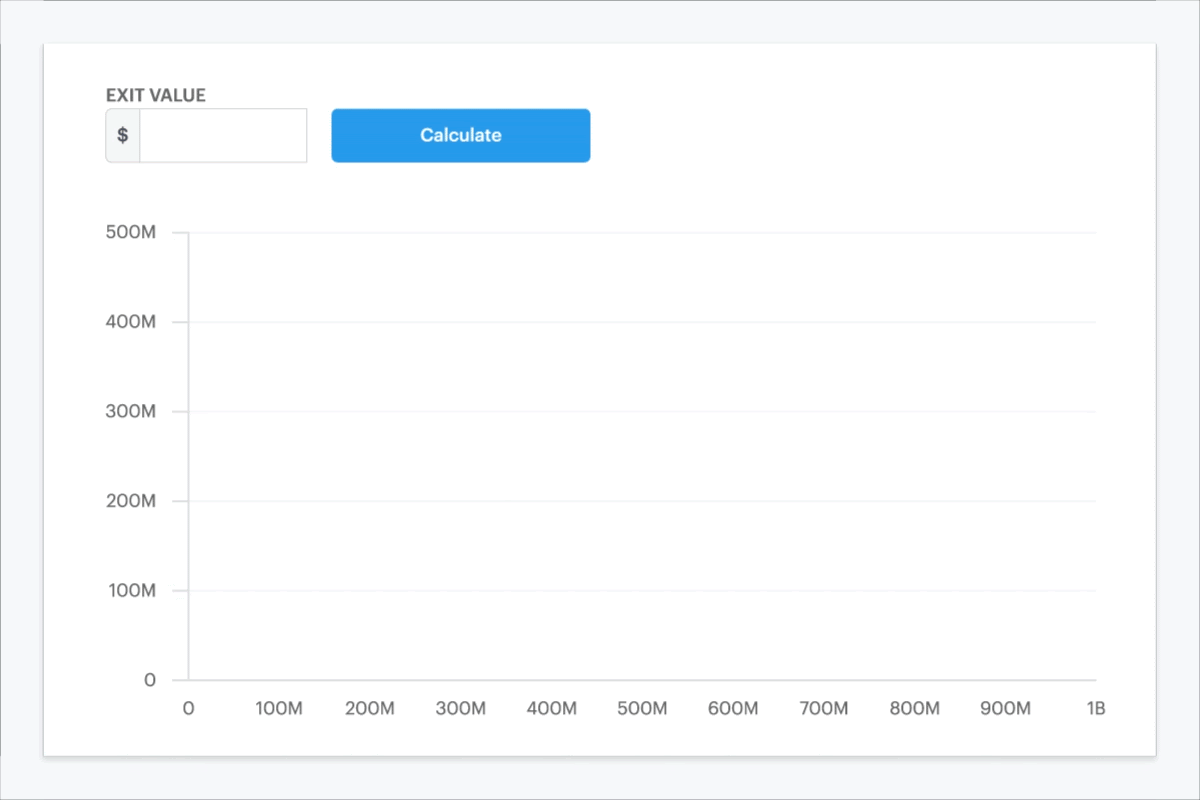 Carta partners with VCs and accelerators
When your entire portfolio manages equity on Carta, you can accept your securities, access shared cap tables, and see portfolio analytics in one place. Join our partner program to get a discounted rate for your portfolio and more.
Learn more about Carta for Venture Capital investors