THE WORLD'S PREMIER EQUITY MANAGEMENT PROVIDER IS NOW FREE FOR SEED AND PRE-SEED STARTUPS IN ASIA.
With Carta, all of your equity and ownership data is in one place, making it easier than ever before to manage your fundraise, ESOP plan, and investor relations. Transform those outdated, incomplete spreadsheets into a trusted source of truth, all while delighting your employees and investors, maintaining compliance, and saving you time.
*Carta Launch is available to startups who have raised less than $3m USD in total funding – some exceptions may apply.
To get in touch, fill out the form below or send an email to launchsg@carta.com
Trusted by over 28,000 companies, partners, and investors
Manage investor due diligence in the platform VCs know and trust. Execute NDAs, watermark documents, track viewing history, and more all in the same place you track and manage your equity information.
Carta scenario tools make it easier than ever to quickly and easily model funding and exit scenarios to analyze changes in ownership, valuation, and dilution.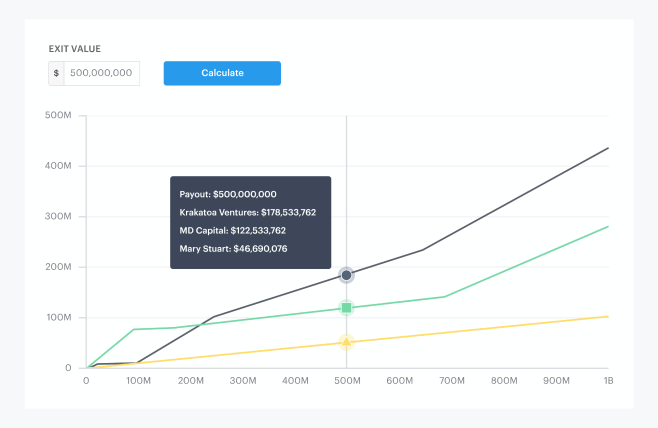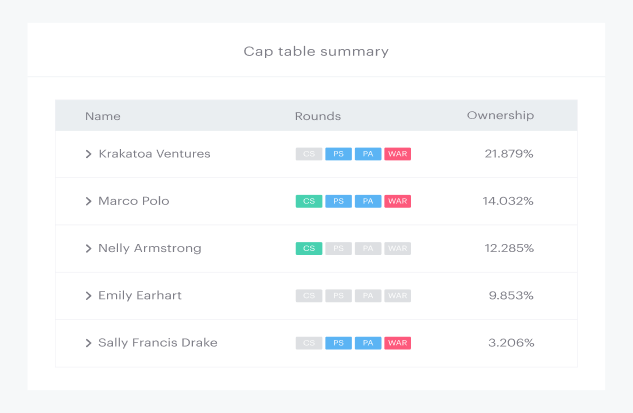 Cap table & ESOP management
Seamlessly track, manage, and communicate equity data between you and your shareholders. Automate investor relations while improving communication and transparency.
Digitize your ESOP end-to-end from drafting to exercise. With Carta you can draft, approve, issue, accept, and exercise* your employee awards all while maintaining a highly auditable trail of activities.
Getting started with Carta is easy
This onboarding tutorial will show how