PHILADELPHIA STOCK TRANSFER
PST acquired by Carta
Philadelphia Stock Transfer (PST), a Carta company, combines modern transfer agent technology and exceptional service.

PHILADELPHIA STOCK TRANSFER AGENT
Why choose us as your transfer agent?
Modern technology
When you issue securities on Carta, your equity information is updated in real-time.
Experienced, service-focused team
We bring deep industry experience and pride ourselves on exceptional customer service.
All-in-one
Use Carta to manage both employee and non-employee equity. Carta also offers equity plan administration and ESPP software.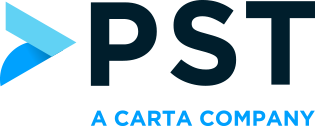 TRANSFER AGENT SERVICES
Shareholder services
We deliver a new standard for public companies with quick and efficient stock transfer services. Produce and issue electronic stock certificates in a few clicks, and your ledger will update in real-time—no next day batch processing. We'll also help you navigate the annual meeting process and provide proxy service support.
Customer service
We hold our team to the highest standards, ensure we follow all regulations, and help you stay compliant. Carta acquired Philadelphia Stock Transfer in early 2018, and maintain their commitment to service and expertise.
JOIN CARTA
Switch to PST, a Carta company