Carta Report Builder
Pull the data you need, faster
If you need more insight into your equity data, Carta's report builder allows customers to create personalized reports with flexible columns and filters.
WHY USE REPORT BUILDER?
Customize reports to fit your needs
For clients that need more precise reporting, Carta's report builder allows clients to create personalized reports through custom columns and filters. Now, when clients need a specific set of data, they can use Carta's report builder to view and export that exact data set. The report builder eliminates the hassle of exporting multiple reports and reduces the client's manual effort in excel.

Spend less time in spreadsheets
Set up the reports you need once and reduce time manipulating data in a spreadsheet.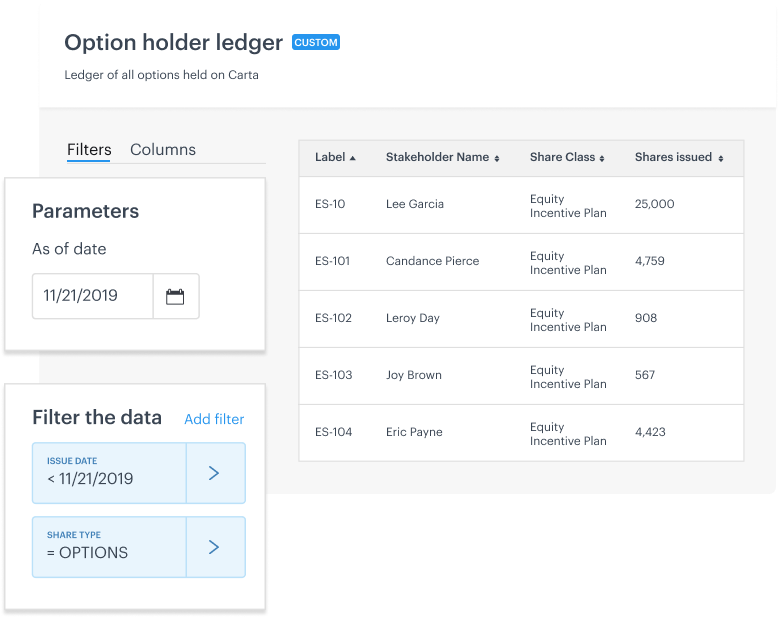 BUILD REPORTS
Custom reporting, whenever you need it

Create filters for your reports

Before exporting a report to excel, set the filters first and then view the report either in Carta or excel.

Stay organized

Organize reports in folders and search saved reports for easy access.
CUSTOMIZED DATA
Choose only the columns you need
Some reports and datasets can become overwhelming very fast. To see only the data you need, select the columns first.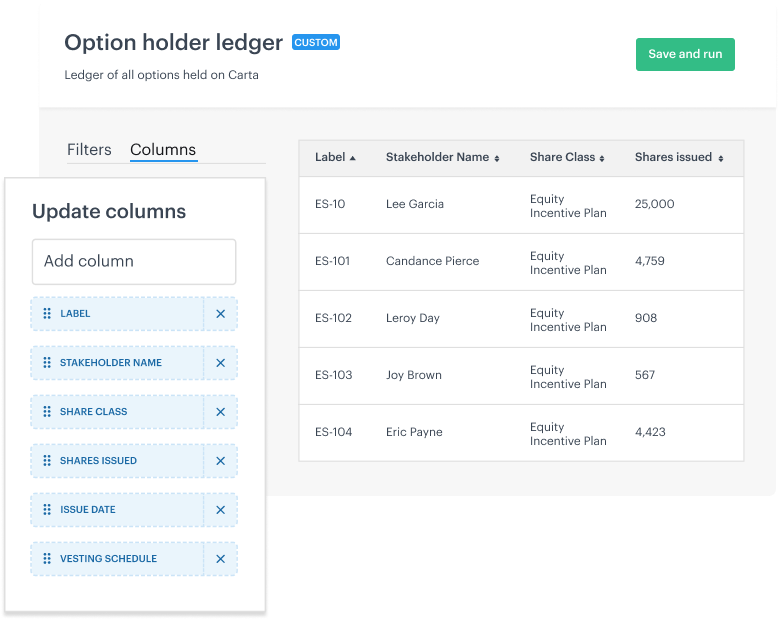 JOIN CARTA
Get in touch to discuss plans and pricing