PAYCHECK PROTECTION PROGRAM LOANS
Apply for a Paycheck Protection Program loan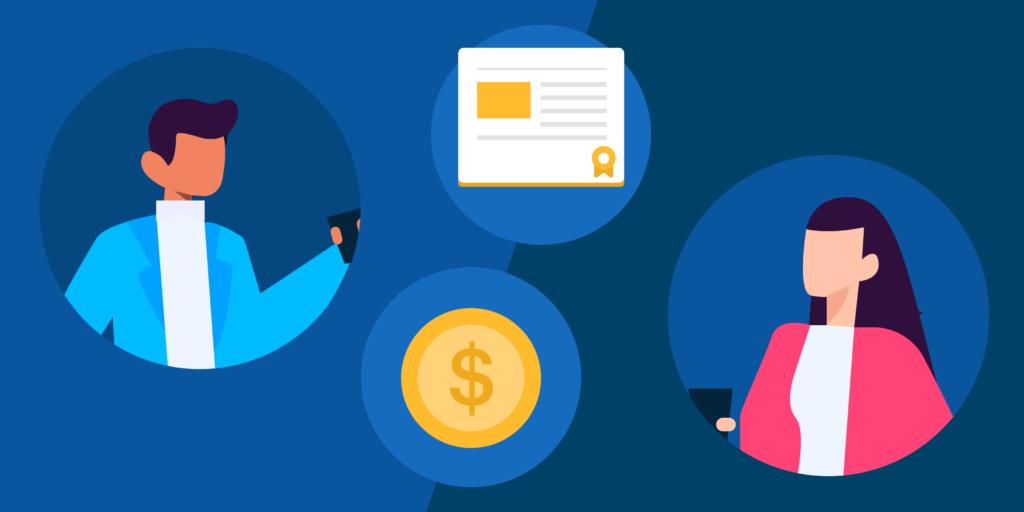 The U.S. government recently passed the CARES Act to provide relief to individuals and businesses that have been adversely impacted by the COVID-19 (coronavirus) pandemic. Among other things, the Act established the Paycheck Protection Program (PPP) and allocated $349 billion in funding to the program.

Although the initial funds have been exhausted, a second round of funding is expected in the near future. The PPP is being administered as a first-come, first-serve program.
What is the PPP and what can I use PPP loan funds for?
According to the 
Small Business Administration (SBA)
, the PPP loan is intended to help small businesses retain their existing staff. Businesses that use the funds to maintain their payroll and cover certain expenses may be eligible for loan forgiveness.
ELIGIBLE EXPENSES INCLUDE:
We strongly recommend that you review the SBA guidelines and consult with your attorneys to determine whether you are eligible to apply for a PPP loan as well as which expenses may be eligible for loan forgiveness. In addition, you may want to discuss with your board of directors (or board of managers, as applicable). When submitting a PPP loan application, you will be asked to certify that current economic uncertainty makes the loan request necessary to support your ongoing operations. If it is later determined that the loan was not necessary, there could be material risks, including potential criminal liability, in addition to reputational risk to you, your board members, and your investors, so consulting counsel and obtaining board approval is strongly advised.

To learn more about which businesses and expenses are eligible, check out the US Treasury website and the Small Business Administration website. For additional information, you can also read our post on the CARES Act and associated resources.
Carta is committed to helping our customers during this time of crisis. We've partnered with Coastal Community Bank (Coastal), one of our trusted partners and an SBA Preferred Lending Partner and member FDIC to facilitate the PPP loan application process.
If you are interested in applying for a PPP loan with Coastal and haven't already submitted an application elsewhere, you can apply below. If you apply for a PPP loan while we await the second round of funding, we will review and process your application so that it is ready for submission once the PPP funds are replenished. However, we do not guarantee access or funding.
Note: Please have this list of documents ready, and use this simple template to calculate the loan amount on Form 2483 before submitting your application. You will be directed to review and complete the application forms via Docusign. After submission, we will contact you within 24 hours to collect supplementary documents used for validation purposes.
We are no longer accepting PPP applications. If you previously applied, please check back later for more information on loan forgiveness or view Coastal's FAQ.
*The applicable Industry Code and Industry Title for your business can be found by visiting https://www.naics.com/search.

DISCLOSURE: This communication is made on behalf of Carta Financial Technologies, LLC ("Carta Financial"), a wholly-owned subsidiary of eShares, Inc., dba Carta, Inc. ("Carta") and is for informational purposes only. This communication is not intended as a recommendation, offer or solicitation for the purchase or sale of any security. Carta Financial is not providing legal, financial, accounting or tax advice or any other professional advice or service. Neither Carta nor Carta Financial assumes any liability for reliance on the information provided herein. Please consult with your attorneys to determine your eligibility for the PPP loans and to gather the required documentation before applying. We also recommend that you discuss with your board of directors/managers before applying.

Carta Financial is facilitating the loan application process, but Coastal will be your  lender. Coastal's obligation to provide a PPP loan to you may be subject to customary conditions, including but not limited to Coastal's satisfactory completion of due diligence and receipt of final, executed loan documents. Once the PPP funding is replenished, Coastal will be processing complete applications in the order they are received and will notify you once it receives approval from the SBA. Coastal is making every effort to ensure that each application it takes is processed and entered promptly into the SBA Portal for approval; however, neither Carta Financial nor Coastal has any indication of when the second round of PPP funding may run out or when the SBA will terminate the program. Accordingly, Coastal's acceptance of your application does not guarantee that the SBA will have sufficient funds to approve your loan. Once you receive an SBA E-Tran number, your funding is secured and Coastal will fund your loan within 10 days. Coastal will notify you once the funding has expired. If the second round of funding is exhausted when your application is input, Coastal will hold it in a queue for future funding, if and when that occurs.

Equal Credit Opportunity Act Notices

NOTICE: The federal Equal Credit Opportunity Act prohibits creditors from discriminating against credit applicants on the basis of race, color, religion, national origin, sex, marital status, age (provided the applicant has the capacity to enter into a binding contract), because all or part of the applicant's income derives from any public assistance program, or because the applicant has in good faith exercised any right under the Consumer Protection Act. The federal agency that administers compliance with this law concerning Coastal Community Bank is: Federal Reserve Consumer Help Center, P.O. Box 1200, Minneapolis, MN 55480 Toll-Free Number (888) 851-1920, Fax Number (877) 888-2520 TDD Number (877) 766-8533.

DISCLOSURE OF YOUR RIGHT TO A STATEMENT OF DENIAL: If your gross revenues were $1,000,000 or less in your previous fiscal year and Coastal denies your application for credit, you have the right to a written statement of specific reasons for the denial. To obtain the statement please contact: Coastal Community Bank, P.O. Box 12220, Everett, WA 98206, Attn: Loan Department (425) 257-9000, within 60 days from the date you are notified of Coastal's decision. Coastal will send you a written statement of reasons for the denial within 30 days of receiving your request for the statement.