Eric Edelson woke up in the middle of the night with an idea.
He had spent four difficult years at Fireclay Tile, a company making hand-crafted tile for kitchens, bathrooms, grocery stores, and other businesses. The company was making a "beautiful product," but customers weren't paying for it—they were paying the tile distributors and retailers that were Fireclay's customers.
The company only had $5,000 in the bank when Eric joined as CEO. He and his wife agreed he'd give it five years to see if he could turn things around. And now, the clock was running down.
So he started writing. "If you've seen the movie Jerry Maguire, that's basically what happened," he recalls. "I literally woke up in the middle of the night, and I went to my computer and I started writing a manifesto." He feverishly wrote a three-page document, outlining how Fireclay had an excellent business, but a broken business model.
Suddenly it became clear to him: He would turn Fireclay into a direct-to-consumer tile company, employing the strategy that companies like Harry's and Warby Parker had brought to other consumer products. Instead of selling to tile stores, Fireclay would sell to the end user—the architects, interior designers, homeowners, and businesses that used its tiles.
It was a radical change—it meant effectively firing all Fireclay's current customers (distributors and retailers) and overhauling the company's revenue model.
Eric wasn't scared, though—he was excited.
"I didn't really know where this was going to go until that moment, and then it was like the clouds parted and I knew exactly where we were headed. And if we did this, oh my God, the sky was the limit."
That late-night epiphany came in 2013. Now Aromas, Calif.-based Fireclay has more than $40 million in annual revenue (up from $1.5 million when he started) and is growing 30% per year.
Disrupting legacy sales models wasn't the only modern twist in the company's revitalization. Eric had started his career in venture capital, then attended Stanford Graduate School of Business. He knew Fireclay would succeed only by being innovative in every way.
That innovation couldn't just be contained to the products they made or the way they sold them—it had to extend to how the company compensated its employees.
I'd encourage so many more founders, entrepreneurs and investors to really think, how can we distribute more ownership to our employees? Because I guarantee if you do it, you're going to get that return back in a really meaningful way, while creating more wealth for the people who are actually creating value at these companies.
Eric Edelson
CEO, Fireclay Tile
Turning employees into motivated owners
Only about 10 percent of employees in the U.S. have an ownership stake, according to Harvard Business Review. In Fireclay's industry of design and manufacturing, it's extremely rare for workers to own a share of the business that employs them, Eric said.
"In the technology world, you see employee ownership all over the place. It seems like everyone in the Bay Area has stock options," he said. "But that's so far from reality for most U.S. companies and American workers."
Eric saw no reason employee ownership shouldn't work for Fireclay. In fact, he saw it as central to the company's success. Not only would it align the goals of the employees and the company, it would allow Fireclay to highlight the craftsmanship of its products, produced by not just employees but part-owners of the company.
As they implemented the Jerry Maguire plan, Fireclay raised outside capital, which Eric saw as great timing to introduce employee ownership.He made the unusual move to offer all company employees—from the office to the factory floor—stock options.
"We very much used the playbook of the venture capital technology industry and created a 10% employee stock option pool," says Eric, referring to the practice of setting aside 10% of company shares for employees. "I remember the day, about ten years ago now, that I was down in Aromas at our factory and handed out the first stock option packets and explained what they were."
In 2020, Fireclay bought out Paul Burns, one of the original founders of Fireclay, who Eric had partnered with in 2008 after he left his previous job with a sports drink company. The typical playbook would be to retire those shares and, in effect, increase the overall ownership percentage of the other owners, mostly outside investors at the time.
But Eric had another idea: "Instead of increasing everyone's ownership, including my own, I saw an opportunity to redirect our founder's ownership to employees."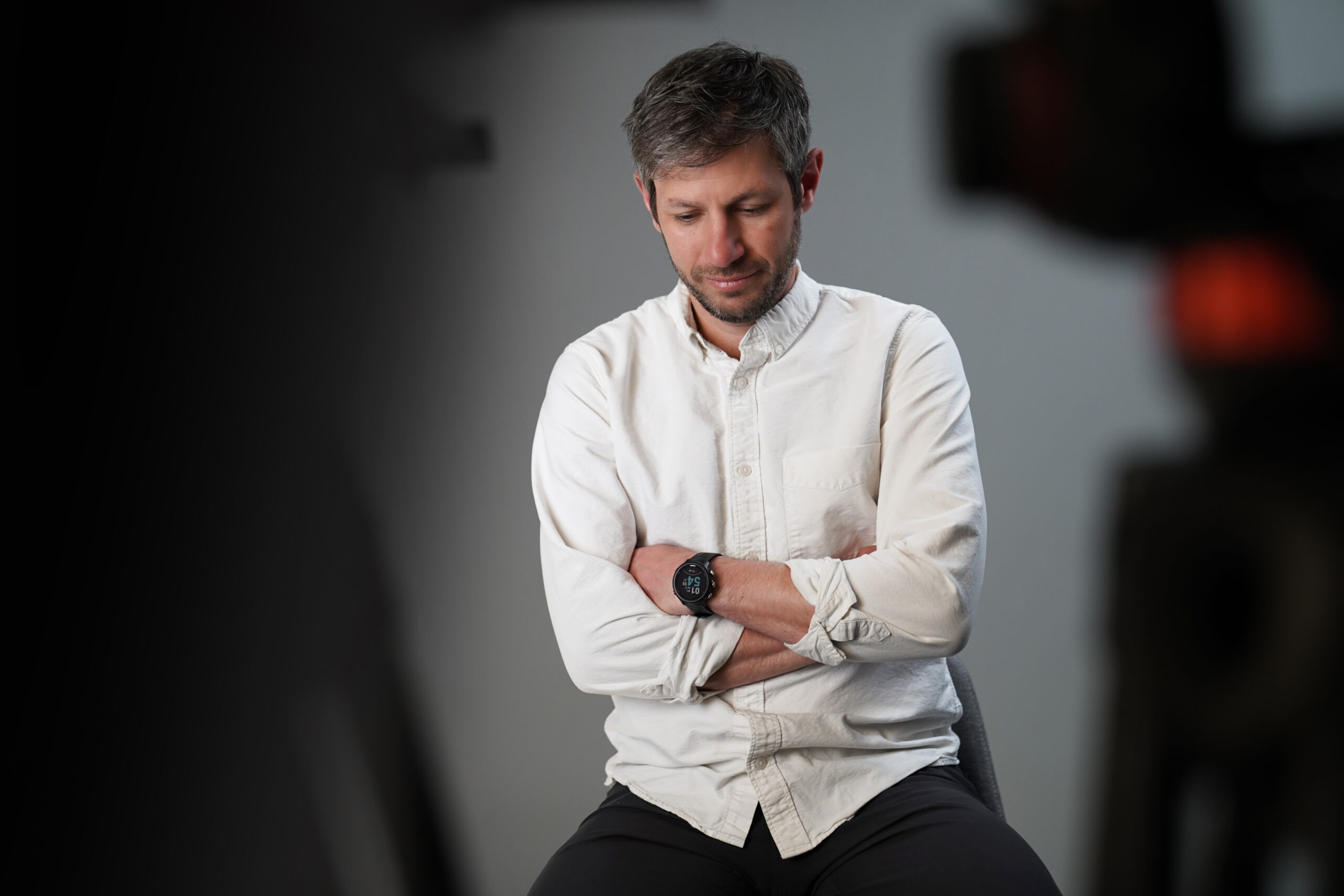 Expanding employee ownership
For the second time, he sat down and wrote an inspired manifesto, this time entitled "The Case for Radically Expanding Employee Ownership at Fireclay Tile."
"It was an eight- or nine-page document that really went into the details of why employee ownership mattered, how I thought that this could increase all of our returns, why I thought that we had downside protection—everything that an investor would want to hear."
At first, Eric recalls people thinking he was crazy to expand the employee equity pool so dramatically, especially since the company would spend millions of dollars on the founder buy-out. But eventually, after a few months of conversations and negotiations, he convinced his investors and a decision was reached.
Since it was 2020 and the pandemic was raging, Eric delivered the news to his team over Zoom. He dialed in alone from a small room in the Aromas factory. It was the same room where, during the early, tough days of his time at Fireclay, he'd sleep on the floor after spending the day at the factory, since the company couldn't afford a hotel room.
"Now in the same room, I'm doing a Zoom call with at least 150 people. And I'm sharing this news that we've just radically expanded employee ownership."
Plus, he shared the news that the company had bought the factory in Aromas, which meant team members were part owners in the building they worked in everyday.
"I just remember closing my computer at the end of that call and crying, looking down at where I used to sleep on the ground in my sleeping bag, when I was trying to figure out how to right the ship," he recalls. "It was an incredible moment."
Fireclay now has 350 employees and is 30% employee-owned.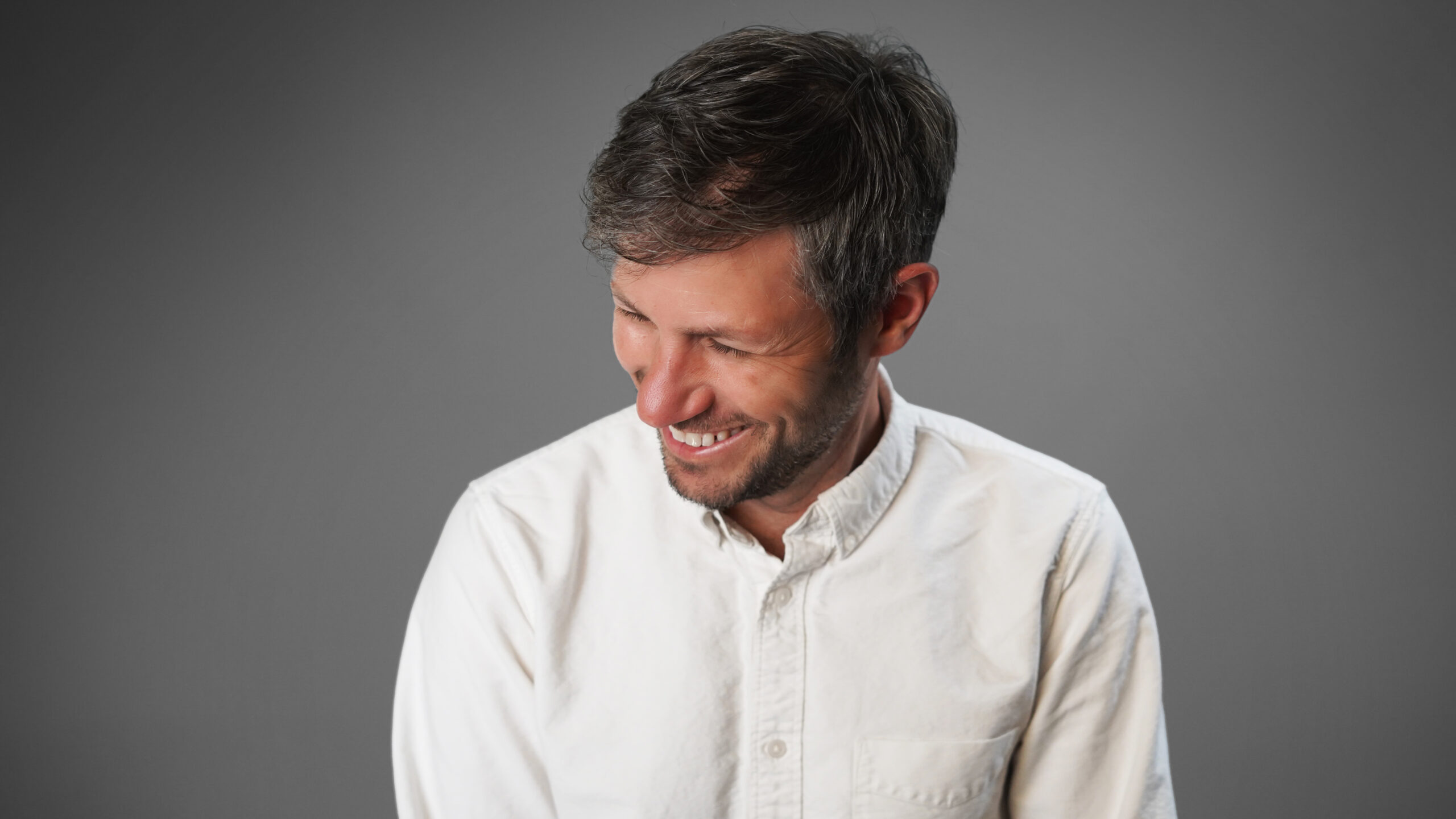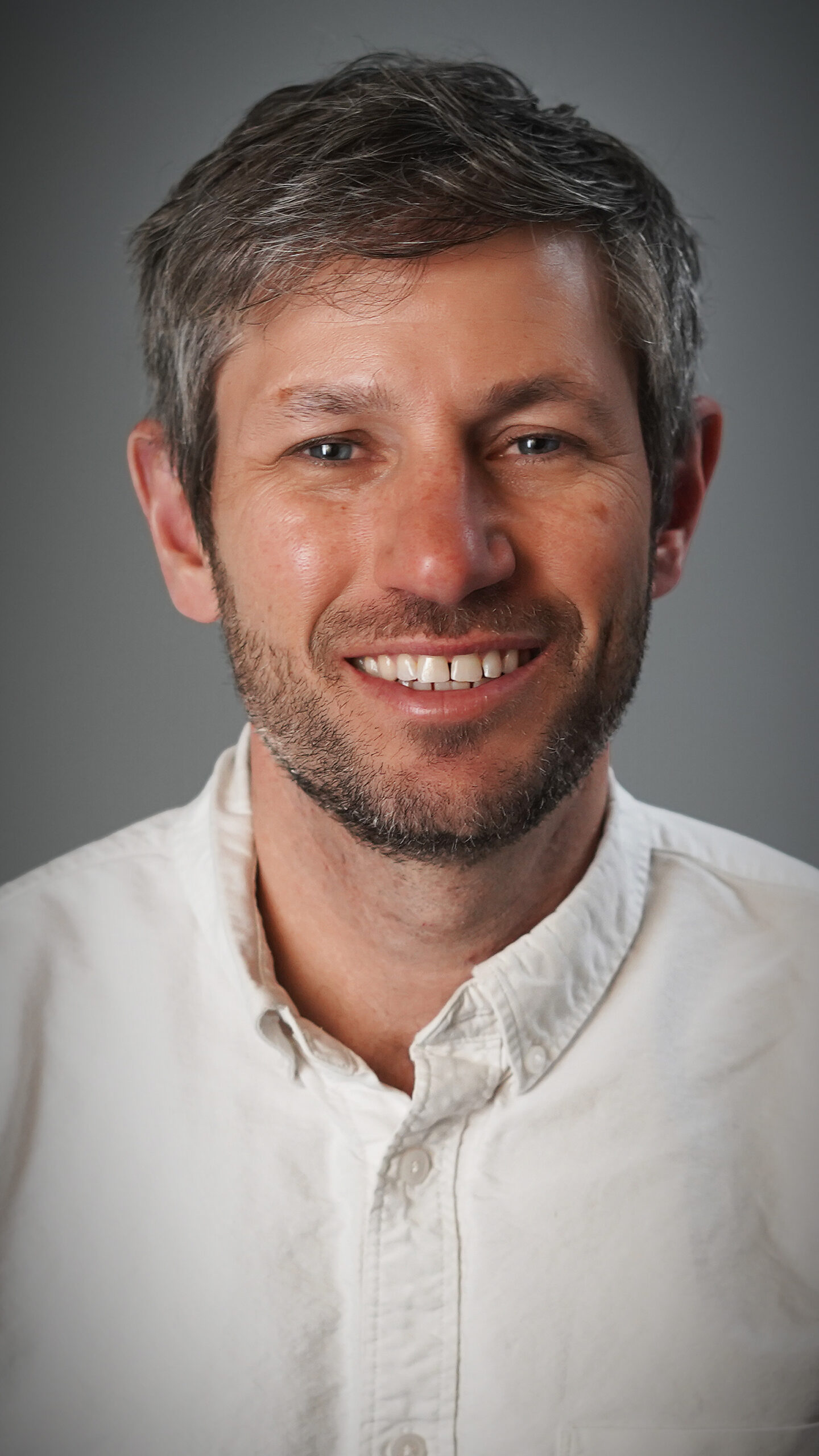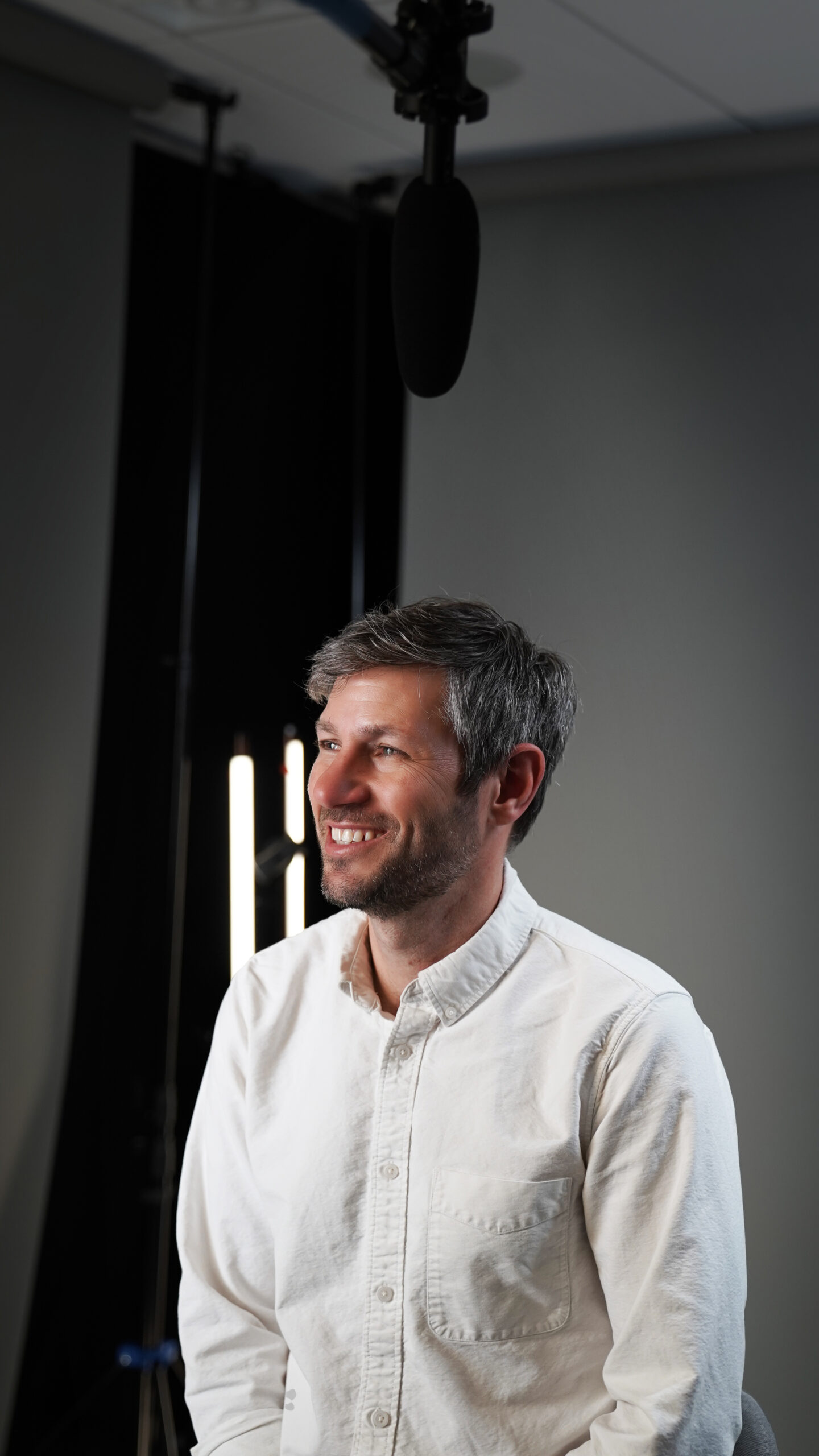 Artisans, makers—and owners
The combination of Fireclay's revenue model and compensation philosophy unlocked a new relationship with its customer base. Since Fireclay was selling directly to customers, they could send regular updates to homeowners about their tile. They quickly learned that consumers, in a world where so much is mass produced, were eager to hear stories of how artisans crafted their tile by hand— to know what was going into these pieces of functional artwork that would end up in their homes or businesses.
"And because we ran on incredible technology and systems, we knew who made what order, what day. And so we could even say, Alfredo made this tile, or Luis made that tile. We could really connect it back to the maker."
The customers communicated back, posting pictures and videos on Instagram of their new kitchen or bathroom and tagging Fireclay. "So it became this really incredible loop, where customers bought from us because they could connect to the manufacturers and then our artisans could see where their product was being installed and take a lot more pride in it."
Because of employee ownership, customers knew that the money they were spending on their tile was going to a company where these makers, whom they may even know by name, shared in the profits.
"We broke down the barriers between the artisans making the tile and the consumers," he said.
That has made for not only happier customers, but happier employees. "We often tour people through our factory, and I hear consistently the feedback that, 'Wow, you have such an engaged team. People smile at me, people are wearing the Fireclay shirts, everyone's really active … I've been through a lot of factories and this is different.'"
Employee ownership has been "transformative," Eric says, and has supercharged Fireclay's growth.
In the earlier days, despite Eric's passionate resolve, it was difficult to communicate the potential value of employee stock options since they couldn't guarantee the company would grow or that the options would ever be worth real money.
However, Fireclay was recently able to conduct a tender offer, where employee-owners could sell some of their shares to outside investors and get a cash return for their shares. "That was a really wonderful validation" of how employee ownership can translate into concrete personal successes for team members, Eric said.
"I'd encourage so many more founders, entrepreneurs and investors to really think, how can we distribute more ownership to our employees?" says Eric. "Because I guarantee if you do it, you're going to get that return back in a really meaningful way, while creating more wealth for the people who are actually creating value at these companies."