When people ask Naomi Shah, CEO and founder of Meet Cute, whether her startup is a media company or a tech company, she has a ready response: Her team is building something that hasn't really existed before.
"Traditional Hollywood thinks about stories in a very traditional way. It's very hit-driven where you have one idea, you work on it for two to three years, you have no idea how it's going to perform when it goes out. Meet Cute basically flips that model on its head and we apply product thinking."
Meet Cute is an entertainment company and IP incubator that specializes in romantic comedies. The 4-year-old startup releases audio and short-form video stories, and has featured talent including "Dancing With the Stars" personality Julianne Hough and comedic actor Amy Sedaris.
The company uses an incubator model to produce content rapidly—Meet Cute has over 500 stories in its library and releases new content everyday. The volume means tons of data, which the Meet Cute team leverages to conceptualize future content. It's a process closer to the software strategy of iteration than it is to traditional creative development.
This interdisciplinary approach is in many ways a result of Naomi's personal background. An early interest in STEM—she was one of the first Google Science Fair winners— led to a mechanical engineering major at Stanford, followed by a career in finance, as an equities trader at Goldman Sachs, and then a career as a venture capital investor, at Union Square Ventures.
For Naomi, drawing from varied experiences and taking an interdisciplinary approach is a strength. When asked to describe what an innovator is, her answer sounds like a path close to her heart.
"An innovator is someone who takes ingredients from disparate disciplines, backgrounds, and experiences, and creates something that didn't exist before," she says.
An innovator is someone who takes ingredients from disparate disciplines, backgrounds, and experiences, and creates something that didn't exist before.
Naomi Shah
Founder & CEO, Meet Cute
Exploring
In high school, Naomi won her age category in the inaugural Google Science Fair, a global competition sponsored by the tech giant, with an experiment on how air quality affects asthma. Inspired by this experience, Naomi arrived at Stanford thinking she might become a doctor or academic. But she was encouraged to explore outside her comfort zone, and ended up taking a few engineering courses.
One of those courses, Mechanical Engineering 203, changed her path. In the course, students have to identify a problem, build a product, and market it. "That was the first time that I built something with my hands," she says. "I built a tea steeper that my mom uses in the kitchen today. There was something about that process that made me light up. I knew that I wanted to create something and feel that type of ownership and creativity."
Naomi ended up double majoring in human biology and mechanical engineering, and she always sprinkled in a course or two that allowed her to expand her imagination, like creative writing.
After graduating, Naomi wanted to move to New York, and she took a job at Goldman Sachs. "It was very exciting and fast-paced, [but] it wasn't as creative as a lot of the coursework that I was used to doing at Stanford. And so I quickly realized that I wanted to work at the earliest stages of innovation, and that's what led me to Union Square Ventures."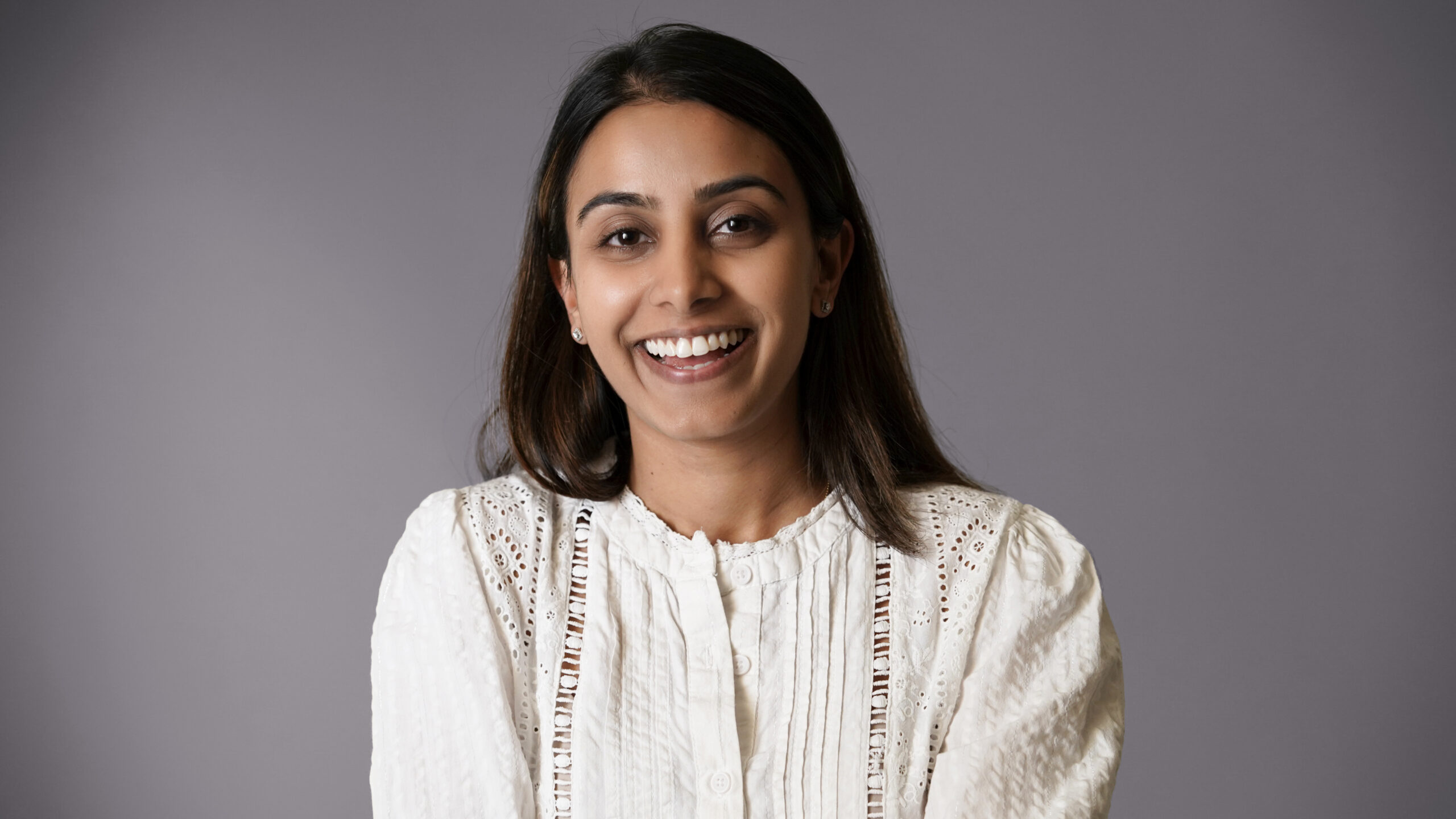 From investor to founder
At Union Square, Naomi became intrigued in the idea of broadening access to wellbeing, one of the firm's core focus areas. While wellbeing in this context typically meant healthcare companies, Naomi and her mentors were also interested in investing in companies that inspire joy.
"I become more and more interested in what people do to feel good," she says. "We often think about mental health services, which are so important. But there is this whole part of our mental health, which is things that we do for fun, including listening to podcasts, going on walks, dancing, hanging out with our friends, watching movies. So I began to think about that thesis in terms of media and entertainment companies."
Naomi studied dozens of companies and their business models, looking for the right company to invest in, and she had a "very clear vision of what this company would look like." But after a few months of looking, she still wasn't seeing what they were looking for in the market. At Union Square, the discussion turned to incubating a company like the one Naomi had imagined.
"And at that point, we didn't have a leader or a CEO to run that company," she says.
Then one Sunday, Naomi grabbed coffee with one of her mentors at the firm, Managing Partner Andy Weissman. "What if you run the company?" he asked.
"I remember the weekend that I was thinking about whether it made sense for me to jump into being a founder," Naomi says. "I felt like I was doing something completely off the path that I had been on, and it was nerve-wracking, but also exciting. And this felt like a really great opportunity to take a lot of research that we've done in this space and start building."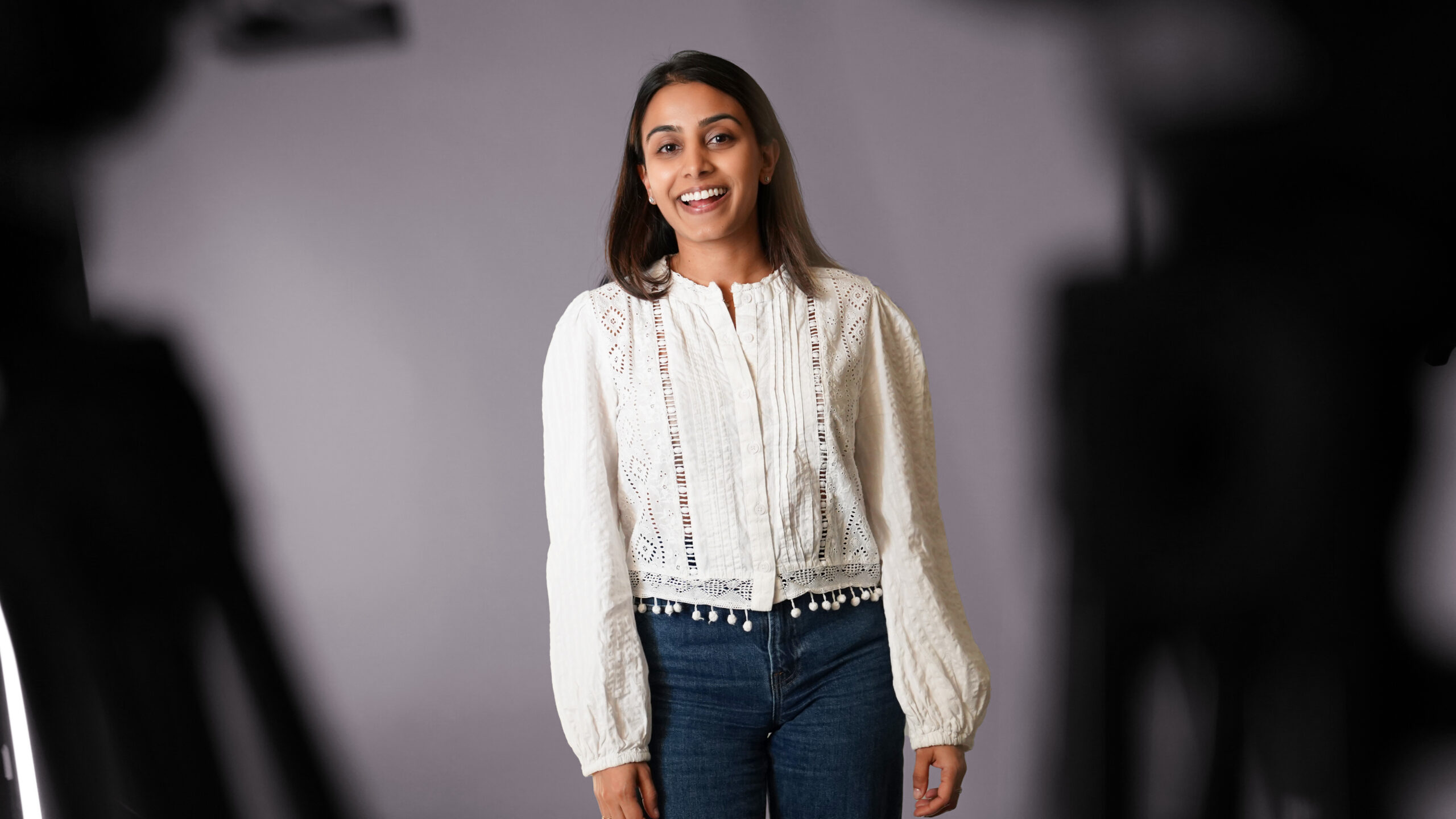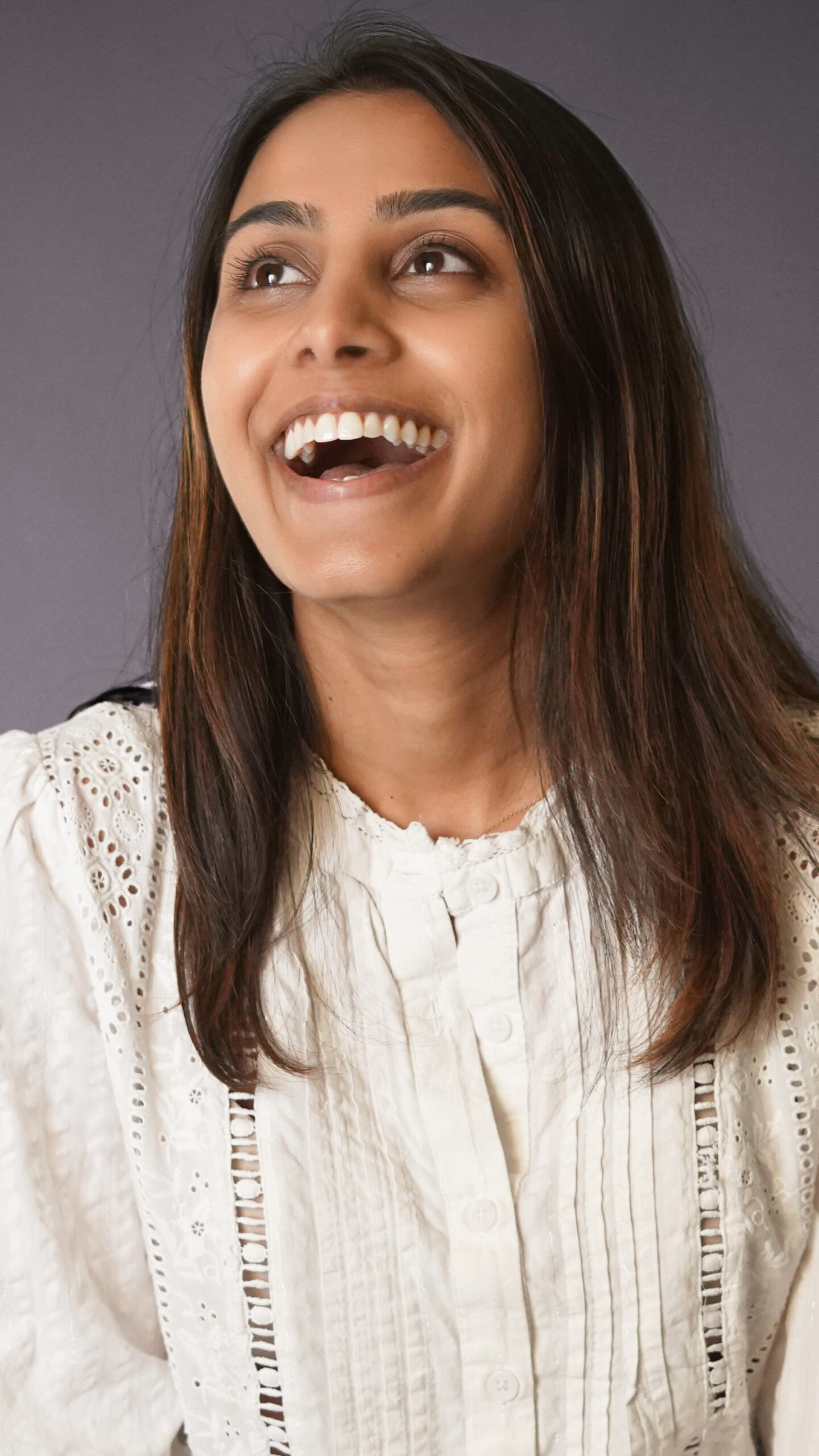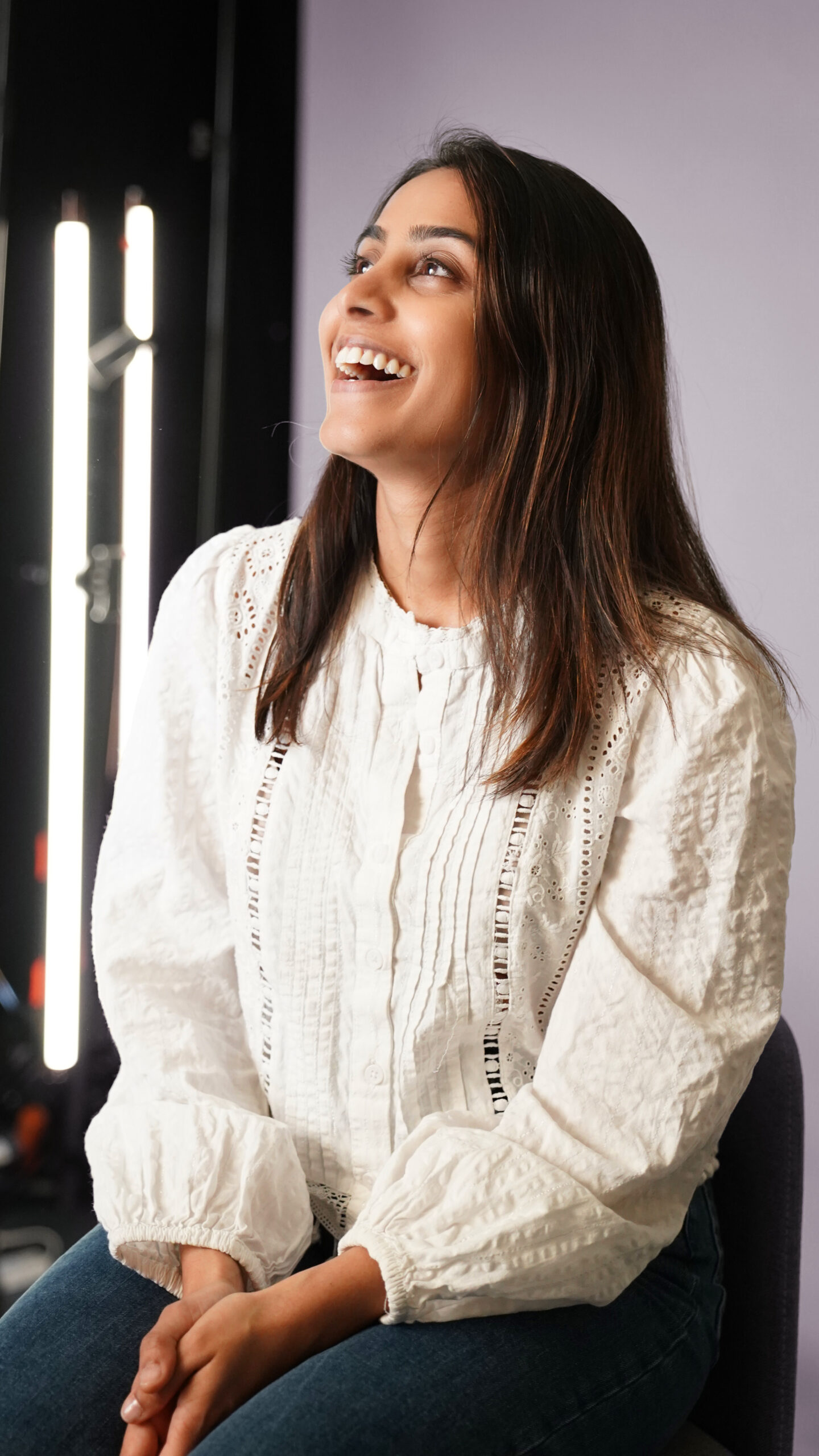 Left and right brain
Naomi's background means that she approaches running an entertainment company in an unconventional way. Drawing on her tech investing and engineering background, Naomi used the incubator model to build Meet Cute with her team, using "product thinking" as a guiding principle.
"A big part of what product thinking means is applying a lot of the iterative processes that software companies are built on, to content creation, both in audio and in short-form video. You really get to rapidly test different concepts, different ideas, different characters, and then use data to figure out, 'Is this hitting? Do we want to invest more time and more energy in this concept?' We use data as a way to have a real-time conversation with our audience, and that conversation allows us to make better and better stories for that audience."
In Meet Cute's data, each story is tagged in detail—the age of characters, the time of year the story is set, what storytelling tropes were used and more, to build a real-time map of what audiences are engaging with, and iterate between releases.
The interdisciplinary approach Naomi brings to Meet Cute is reflected in the company's board, which is split between media and tech professionals.
"It really does feel like this perfect marriage of using data and information about our audience to drive decisions, as well as the art side, the creativity, the storytelling. And to me that's a perfect marriage of our left and right side of the brain coming together."
This idea of fusion is also reflected in Meet Cute's product. One of Naomi's favorite audios at the moment is "Dump Him," a mystery/rom-com that blends the two genres throughout six, 15-minute episodes.
Reflecting on her past, Naomi remembers that as she explored different disciplines in her younger years, she did not always feel as self-assured. "Especially freshman and sophomore year of college, I felt very uncertain," she said, as she tried to figure out what her "thing" would be and what she would do after school.
"If I could go back in time and tell my younger self something, I would say: Have all the different experiences, and you'll figure out eventually what that story is and what that throughline is. I think we can put a lot of pressure on ourselves to find exactly what that one thing is that we're an expert in or that is going to define our career. But for me it's been a collection of different experiences that have led me to where I am today."