Sean Mendy is a co-founder and partner at Concrete Rose Capital, a venture firm investing in early-stage companies led by underrepresented founders, serving underrepresented consumers, or with a commitment to building diverse teams. In an unprecedented move, the firm has pledged 50 percent of their carry, the fee partners are paid for their investment work, to the Concrete Rose Community Foundation, which funds organizations solving racial inequality issues across the country. This sort of commitment was pretty much unheard of before Concrete Rose, but it's taking off – since launching, Sean and his team have been approached by other firms to advise them on setting up a similar philanthropic pledge.
Both in investment and philanthropy, Sean has dedicated his career to closing the opportunity gap for founders of color. Black founders, who make up 13 percent of the U.S. population, have consistently received less than 5 percent of VC funding. In 2021, Black-founded companies received 1.3 percent of funding. This inequality has been something Sean's witnessed his entire life.
Our hypothesis is that, over multiple cycles, we'll be able to disrupt the homogeneity in tech and create this virtuous cycle of wealth and opportunity. One led by, and for, underrepresented talent of color.
Sean Mendy
Co-Founder and Partner, Concrete Rose Capital
"Some people had opportunities and some people didn't"
"I was a rare Black Silicon Valley native," says Sean. As a child, he saw firsthand how early tech giants like HP and Cisco had transformed a place that had once been groves of orange trees into a hub of innovation and seat of power. But he also saw that not everyone had the opportunity to share in Silicon Valley's growth and opportunity.
"In this booming local economy, one of the most exciting places in the world, people of color just weren't participating at the rates that they should have been. I was seeing what that economic success was doing for some families and who was getting left out." The wealthy kids from his all-boys Catholic high school got to take Shakespeare enrichment classes after school. His friends in East Palo Alto, who were just as talented and driven, didn't have that chance. They took jobs after school to help their families.
As Sean grew up, he saw those inequities persist and compound beyond school. "I grew obsessed with the fact that some people had opportunities and some people didn't," he says.
He got involved with the Boys & Girls Club of the Peninsula—starting as a volunteer driving a van and running an after-school program. He later moved into senior leadership, heading fundraising and development.
After a decade in non-profit work, Sean had seen the profound impact the organization was having on individual students, but each year more kids would come through the door. The root of the problem – the disparity in economic opportunity in the region, and the larger racial wealth gap, persisted. He came to realize that the "biggest swing" he could take at racial inequality would be dismantling the barriers to tech and entrepreneurship, "the greatest wealth generating opportunity of our time."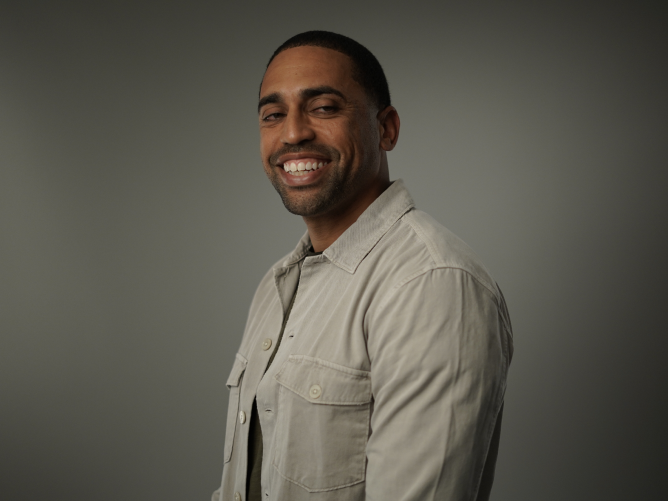 Asking LPs for more than cash
When Sean started raising money for Concrete Rose in 2018, he would arrive to meetings with prospective limited partners with two one-pagers in hand. The first outlined the racial wealth gap, and lack of racial equity in venture funding.
"I was watching CEOs of major tech companies process this information, and they couldn't believe the numbers," says Sean. "They'd slide over their laptops and start googling things—and I'd watch their heads explode."
"The next sheet that we'd slide over was a one-pager around Concrete Rose and what we were building. So we were immediately providing a solution once folks were aware of the problem."
Sean's ask of his LPs was to commit their financial capital and their social capital. Financial capital is what it sounds like: cash. But social capital is "the most valuable resource that no one talks about," says Sean. "It's access to people who have done things that you're trying to do, solved problems that you're trying to solve, and can do things as simple as pick up the phone and answer a question that you have, or make a valuable introduction.
Concrete Rose's network of LPs and advisors include founder of Sixth Street Alan Waxman, co-founder and CEO of 23andMe Anne Wojcicki, Linkedin co-founders Reid Hoffman and Jeff Weiner, entrepreneur and investor Theresia Gouw, and venture capitalist and four-time NBA champion Andre Iguodala. "They committed their financial capital. But then they also said, 'All right, when you have a founder who I can be helpful to, I'll wrap myself around them the same way that I would somebody who I have a 20-year history with'."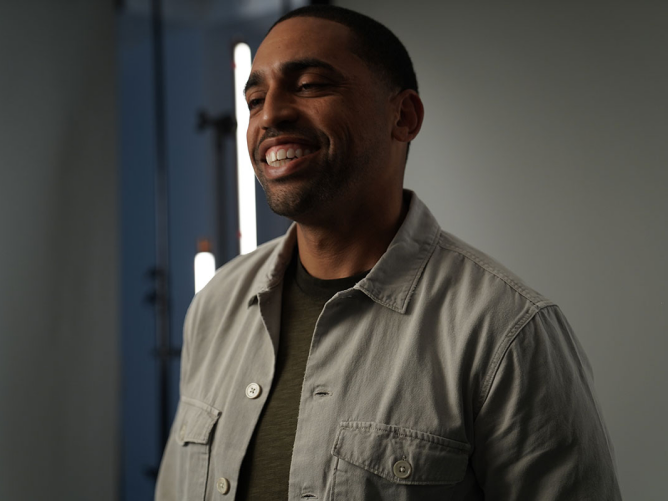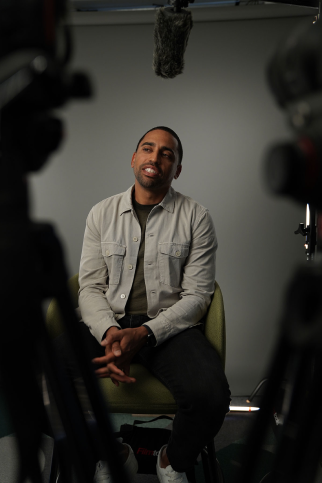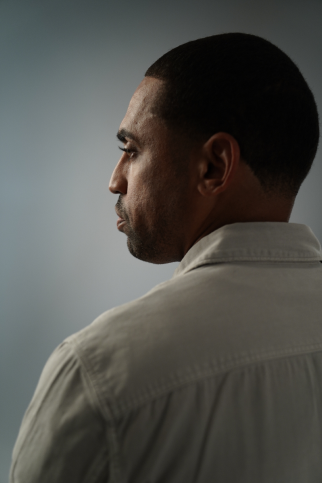 How social capital makes immediate impact
"We look for founders who have the talent but don't have the connectivity, don't have the financial resources—but if you eliminate that scarcity, if you can get them funded and in the right rooms, their businesses are going to take off," says Sean.
In 2020, Concrete Rose made a pre-seed investment in Esusu, which helps renters build credit and get zero-interest loans to pay rent. Founders Wemimo Abbey and Samir Goel are focused on ending financial exclusion—helping the millions of Americans who don't have access to bank accounts. "We live in a society where it treats you like you're guilty until proven innocent, particularly as it relates to financial matters," Wemimo says. "We started the company on the core premise: no matter where you come from, the color of your skin, and your financial identity shouldn't determine where you end up in the wealthiest nation the world has ever seen."
Sean and his partners connected the co-founders with mentors including Jeff Weiner, Serena Williams, and Greg Waldorf—who was one of the first investors in Trulia and a board member for Zillow. "The social capital goes a long way," says Wemimo. "Because you want people that have been there, done that to help move the frontiers of the business forward."
Esusu now works with 2.5 million renters in all 50 states. The company has raised over $144 million in funding, including a recent Series B round led by Softbank Vision Fund. The latest raise values the company at $1 billion.
A vision of long-term change
Sean's looking to create "a virtuous cycle" over time. That starts with funding a diverse set of entrepreneurs today. Currently, two-thirds of their portfolio companies are Black or brown-led and 50 percent of the portfolio is women-led.
But Concrete Rose also funds and coaches startups led by founders of all backgrounds to build inclusive cultures and hire talent from underrepresented groups. The thinking is that those early employees who build wealth and get operational experience at the most exciting startups today will become the founders and investors of tomorrow.
"Our hypothesis is that, over multiple cycles, we'll be able to disrupt the homogeneity in tech and create this virtuous cycle of wealth and opportunity. One led by, and for, underrepresented talent of color."