Why choose Carta over Shareworks?
Carta scales as you scale, supporting you on all of your equity management and compliance needs, from incorporation and financings, to liquidity and going public.
THE LEADING 409A AND CAP TABLE PROVIDER
Trusted by over 28,000 companies & investors
We aren't your average cap table provider. Carta is an independent company changing how private markets operate, and we're constantly improving our products and services to help you focus on growing your business instead of fixing your cap table. We're the leading provider of 409A valuations and have over 28,000 companies and investors on our platform.
Equity management - all in one place​
Equity management is complicated, but it doesn't have to be painful – Carta streamlines the process for company admins, employees, and investors. We are a comprehensive and complete solution for your equity administration needs, offering cap table management, 409A valuations, electronic certificates and liquidity. Focus on growing and scaling your business, instead of reconciling cap tables and outdated processes.
Committed to making the equity admin experience easier​
There are many moving parts to equity administration and we've made it as simple as possible to do everything within the Carta platform. Manage and realize the value of your equity – issue electronic securities, generate stock-based compensation expense reports, and run liquidity events. 
In addition to our powerful tools for shareholder and investor management, Carta has a dedicated support team to help answer any questions and concerns that may come up. Our average email response time is 2.5 hours, we have an 85% phone call response rate within 20 seconds, and our customer satisfaction score is 98%.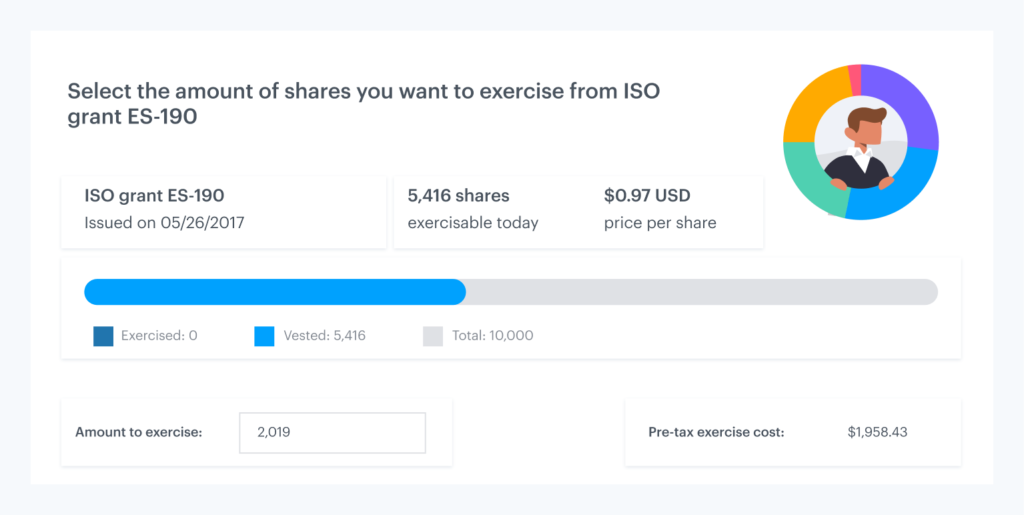 EMPLOYEE EXPERIENCE AND EXERCISE​
Devoted to the employee experience​
To create and empower more owners, we invest heavily in the shareholder experience, through product updates and shareholder education.
We've built an intuitive experience for employees and shareholders. Employees love Carta—they can accept securities, exercise options, understand tax burdens upfront, and view vesting progress from the web or our iOS app.
Equity can be complex and often a black box for founders and employees, so Carta invests heavily in employee equity education. Head to our founder and employee resources center of our blog for more information.
Dedicated to the investor experience
Not only can Carta help with your internal equity management needs, it can also help with board and investor accountability. With your cap table on Carta, we can be your corporate governance source of truth for board meetings and investor updates. Use our scenario modeling tool to model financings and exits, get 409A valuations from our industry-leading team, and run board meetings with your corporate documents stored within Carta. 
Our easy-to-use tools include sensitivity and breakpoint analyses, payout and dilution modeling, board consent solutions, and more. Over 90% of investors have accepted a security on Carta and over a third of venture-backed US startups use Carta for equity management.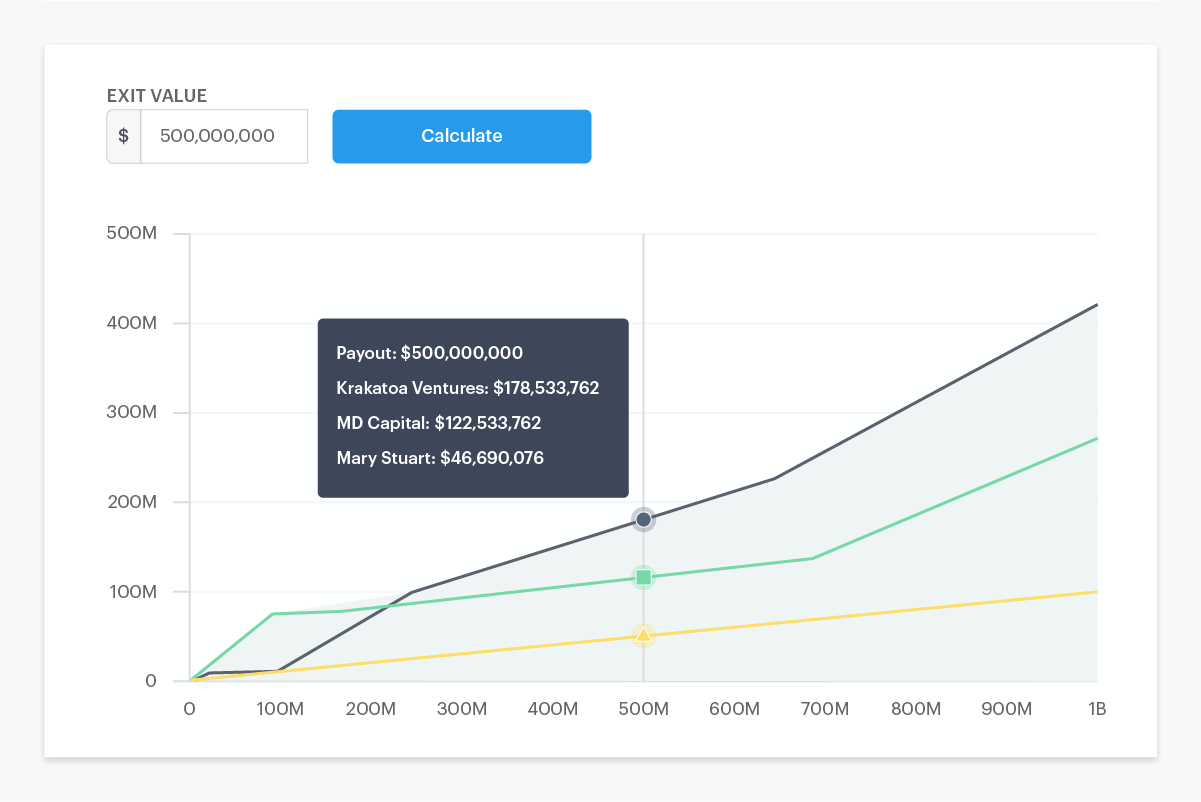 Updated on September 1, 2020
Carta facilitates transactions $140 million+ in option exercises, repurchases, and tender offers per month. With Carta, your employees can exercise on the web or their mobile devices. We designed the participant experience to make it easy for shareholders to understand the details of the transaction. Everything from reviewing the FAQ details, collecting sell orders, and settling the transaction is completed on Carta, without paper or complicated forms.
This year Carta's subsidiary, Carta Capital Markets, LLC, will be launching CartaX, the first vertically integrated market ecosystem for private equity. CartaX will offer companies and investors tailored programmatic liquidity solutions that deliver scalability and efficiency while reducing administrative burden.  Join the CartaX waitlist to discuss how we can partner with you to design a custom program that meets your liquidity goals.
CARTA PLANS FOR PRIVATE COMPANIES
Free cap table management for recently incorporated startups with up to 25 security holders and up to $1M raised

Basic equity management and 409A valuations for early-stage startups​
Equity management plus advanced planning and compliance features
A complete equity management solution for late-stage companies​
Advanced equity management, with features & services to prepare you for liquidity, M&A, and IPO
Talk to our specialists about a custom plan that meets your support, compliance, tax, and reporting needs.​
Start managing your equity on Carta
DISCLAIMER: All product names, logos, and brands are property of their respective owners in the U.S. and other countries, and are used for identification purposes only. Use of these names, logos, and brands does not imply affiliation or endorsement.