CARTA INVESTOR UPDATES
Keep your most valued shareholders up-to-date
Securely send updates with financials, key hires, customer wins, and company performance in the same place you manage your cap table.
WHY CARTA?
Build trust with your investors
Secure platform
Send sensitive information to the right people. Ensure confidential KPIs and financials are difficult to forward to unintended recipients.

Streamlined process
Easily send and track investor updates on the same trusted platform your investors and stakeholders already use.
Intuitive templates
If you're not sure what to share, our templates include the metrics, milestones, and information your investors care about most.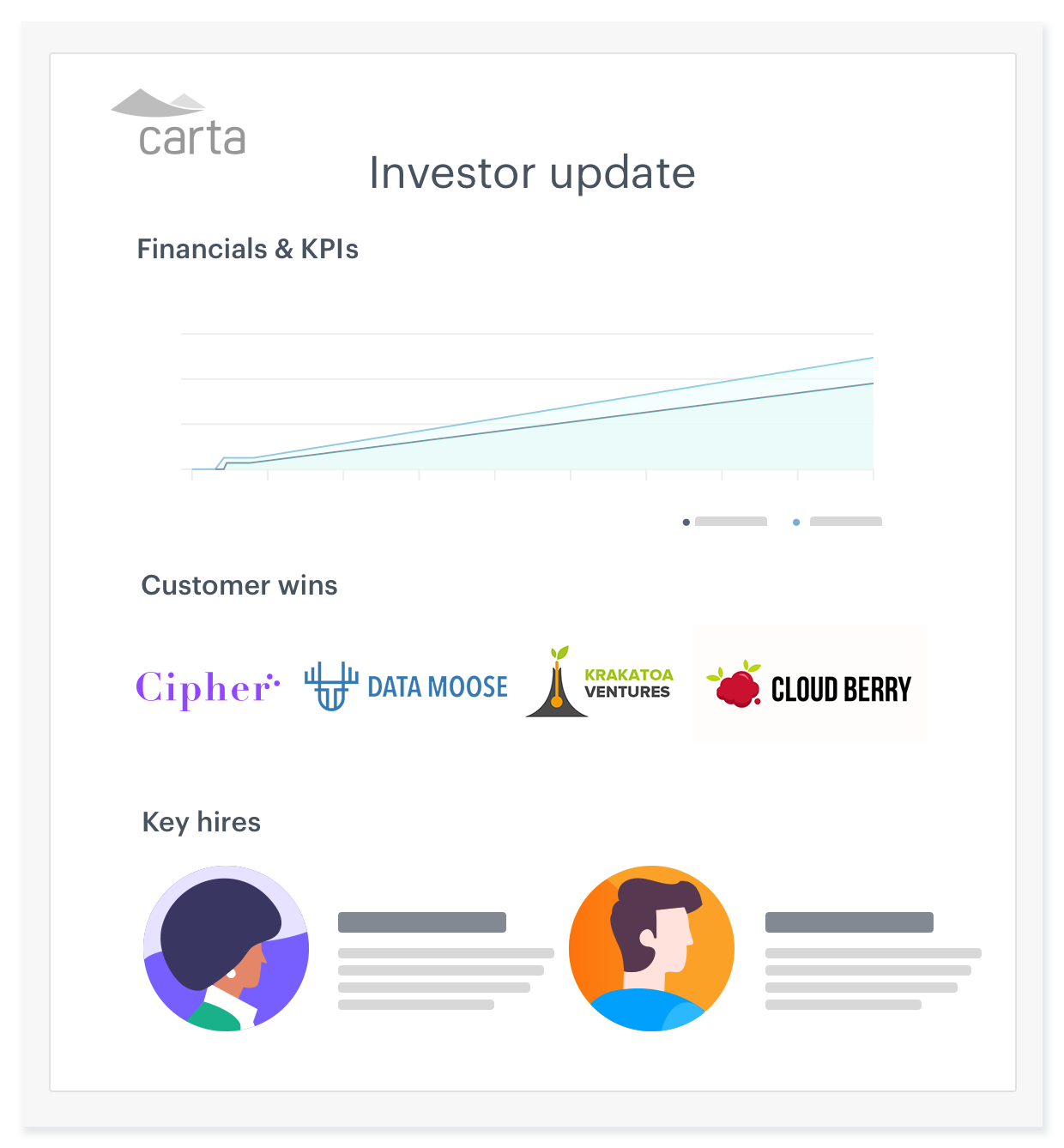 CUSTOM UPDATES
Tailor investor updates with ease
Keep everyone in the loop
Carta's investor updates tool doesn't just update investors. You can update employees and important shareholders individually or collectively, too.
Send better investor updates with Carta
With investor updates, you can include videos or photos with and attach any relevant documents. Ensure that your shareholders have a complete, up-to-date picture of your company's performance.
CARTA VS EMAIL
Important information stays secure
More secure than email
With Carta investor updates, ensure that your important update isn't forwarded to unintended recipients. Securely send through our platform and keep track of views. Your investors will thank you.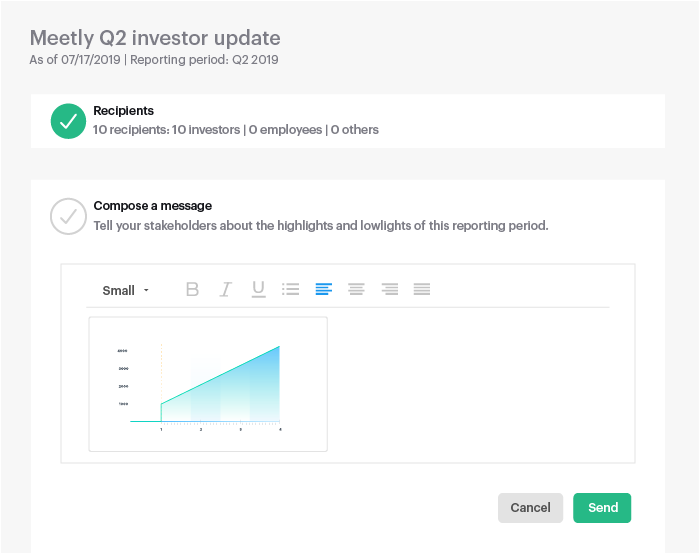 INVESTOR UPDATES
Download the templates
Download our investor updates templates today to include metrics, milestones, and information your investors care most about.

JOIN CARTA
Keep your investors and employees in the loop.
Investor updates is included in Growth & Scale plans. Learn more about our plans.