Read the latest updates and resources for our legal partners below
Carta Launch—now available to companies with up to $1M raised
We are continuing to improve Carta Launch—our free cap table product available through our partner law firms. Launch is now available to companies with up to 25 security holders and up to $1M raised, up from a prior upper limit of $500K. We hope this helps even more of your early-stage clients benefit from Carta. Any clients currently on Launch will also benefit from this change. 
Learn how to onboard clients to Launch by visiting the Launch section of our Partner Resource center. 
Introducing Carta's Free SAFE and convertible note calculator
We're thrilled to debut this free tool to help founders better understand the potential dilutive impact of pre-money SAFEs, post-money SAFEs, and notes once they convert in a future priced round. Set up the model in seconds and run as many scenarios as you'd like—all you need are a few inputs. You can share this tool with clients even before they onboard onto Carta.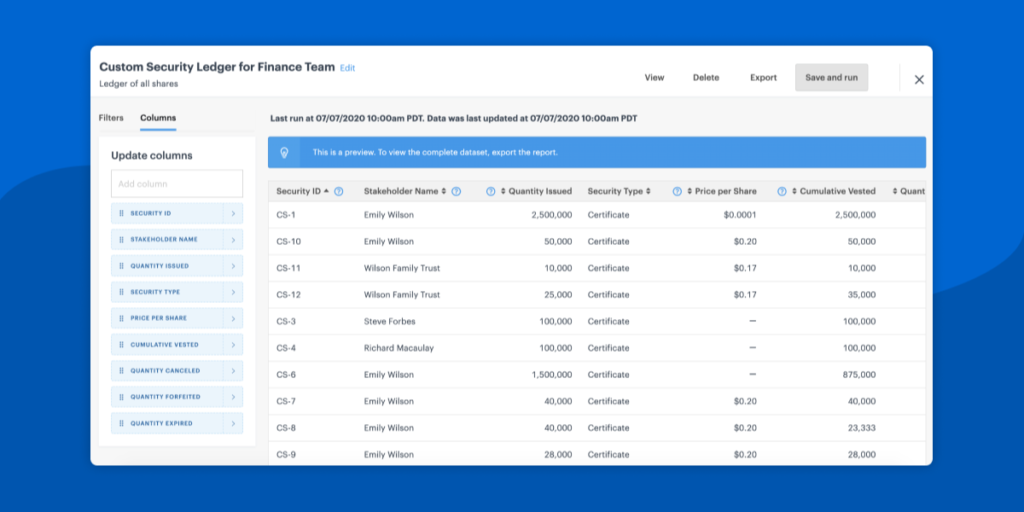 We've upgraded our equity reporting interface, making it easier for admins and legal users to build and pull equity reports.
Customize your reports

: Create personalized ledger reports with custom columns and filters. Save your preferred custom report set up and easily use it again.

Organize your reports:

Organize custom reports in folders and use the search functionality for easy report access. All reports are sorted by the date they were last run, so your most important reports are right at your fingertips.

Get the data you need, when you need it:

You can now preview ledger reports in-app and export them in half the time.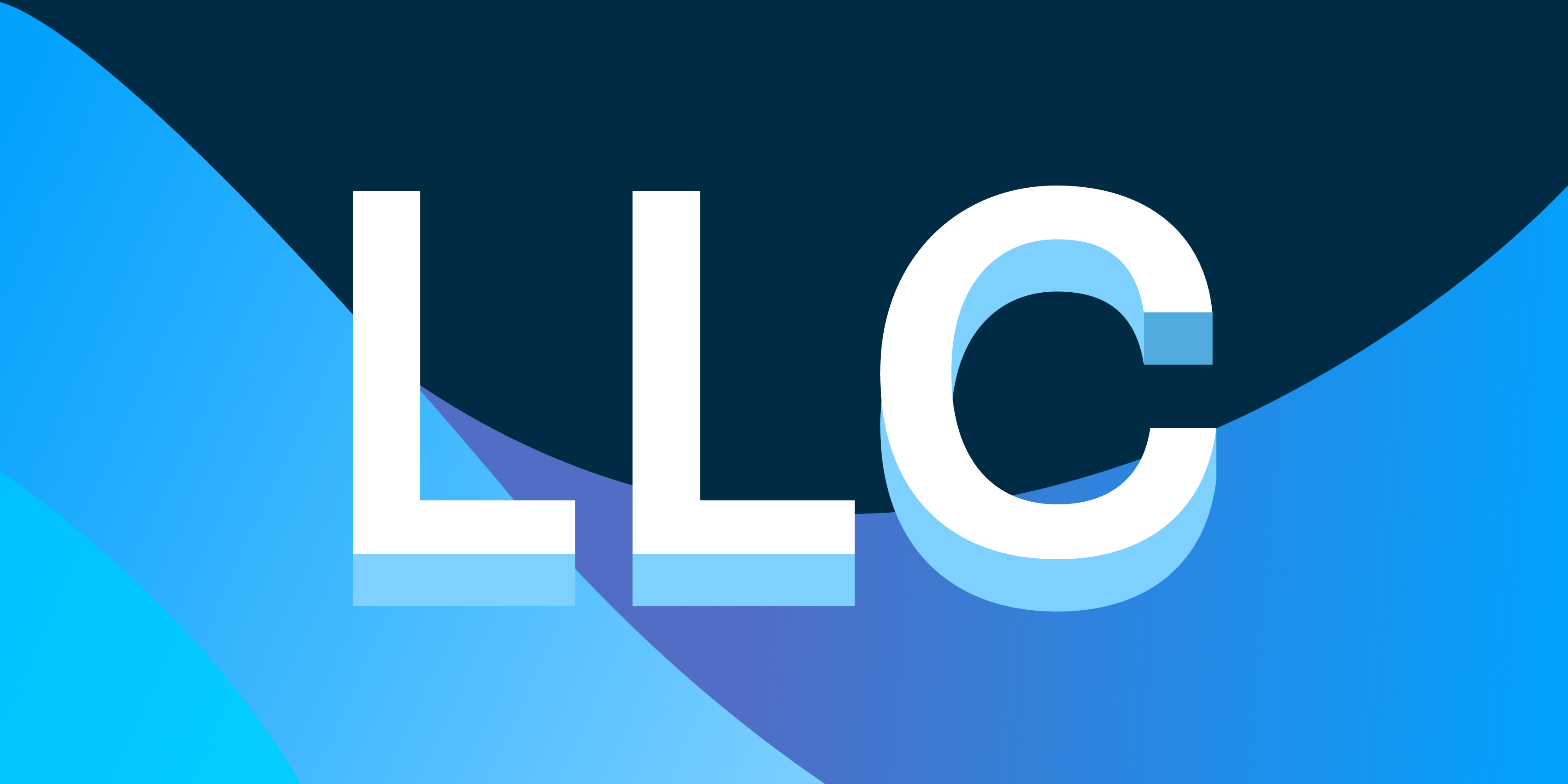 Carta helps hundreds of LLCs manage their cap tables and organize their corporate governance documents. We also provide valuation services and make it easier for you to work with your investors by facilitating cap table sharing, helping with investor updates like K-1 distributions, and executing board consents.
Reach out to partners@carta.com to speak with our LLC experts or refer your client for this service.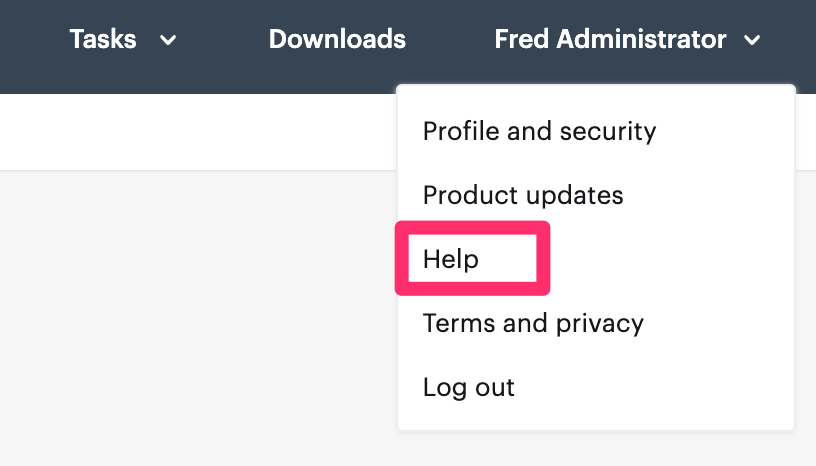 Carta Support: Our new Help Center & adjusted support hours
We're excited to introduce our new in-app Help Center to serve as the destination for all general customer support inquiries.

Starting early July, the Help Center will be available for you to get relevant answers quickly. Using intelligent search, this feature will surface the most helpful content and point to all of our how-to product guides. Carta's professional Partner Support Team will also be available via the Help Center should you need to submit a case or give us a call. Learn more here.
In an effort to better serve partners and provide faster responses during peak hours, we have adjusted our support hours to 6am to 6pm PST.
We recently received FINRA approval for our new broker dealer, Carta Capital Markets, LLC, and we anticipate the launch of our new liquidity platform CartaX later this year, pending SEC approval.   
As the first vertically integrated ecosystem for private equity, CartaX will enable companies to offer programmatic and on-demand liquidity with ease.  CartaX is integrated with Carta's cap table management platform, which will provide issuers with the ability to configure their liquidity event and will allow for automated updates of their cap tables, reducing administrative burdens for clients and their outside legal teams.
We'd also like to thank the members of our CartaX Legal Advisory Committee for their guidance and advice; you can find our CartaX Partner page featuring all members here.
To learn more about CartaX, or to inquire about tender offer support for your clients, please contact us at partnersales@carta.com.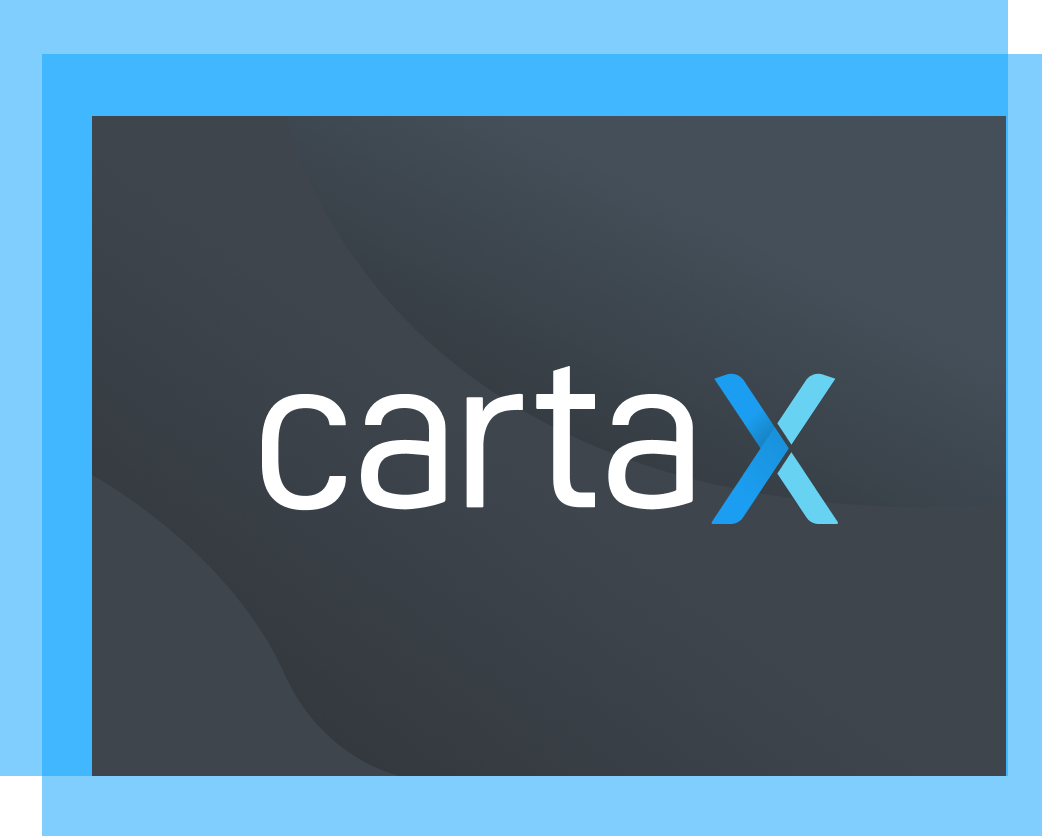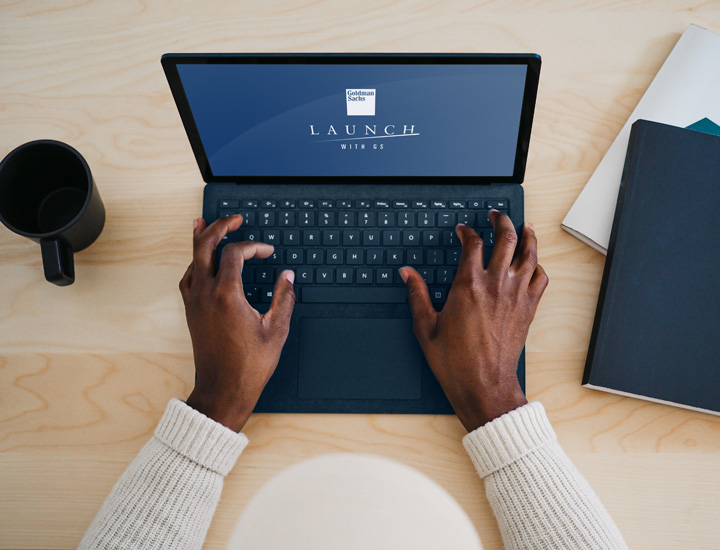 Carta partners with Launch With GS
Through Launch With GS, Goldman Sachs aims to increase access to capital and facilitate connections for women, Black, Latinx and other diverse entrepreneurs and investors. Carta hosted a remote session for the Launch with GS cohort on the current 'State of the Market' & we will be hosting office hours soon. 
How Carta does board consents
Hear from our General Counsel, Mike Wu, on how Carta uses its board consents tool to streamline approving and issuing options, allowing important decisions to be made in real-time and digitally—and holding them in one secure system for all necessary parties to access at any time.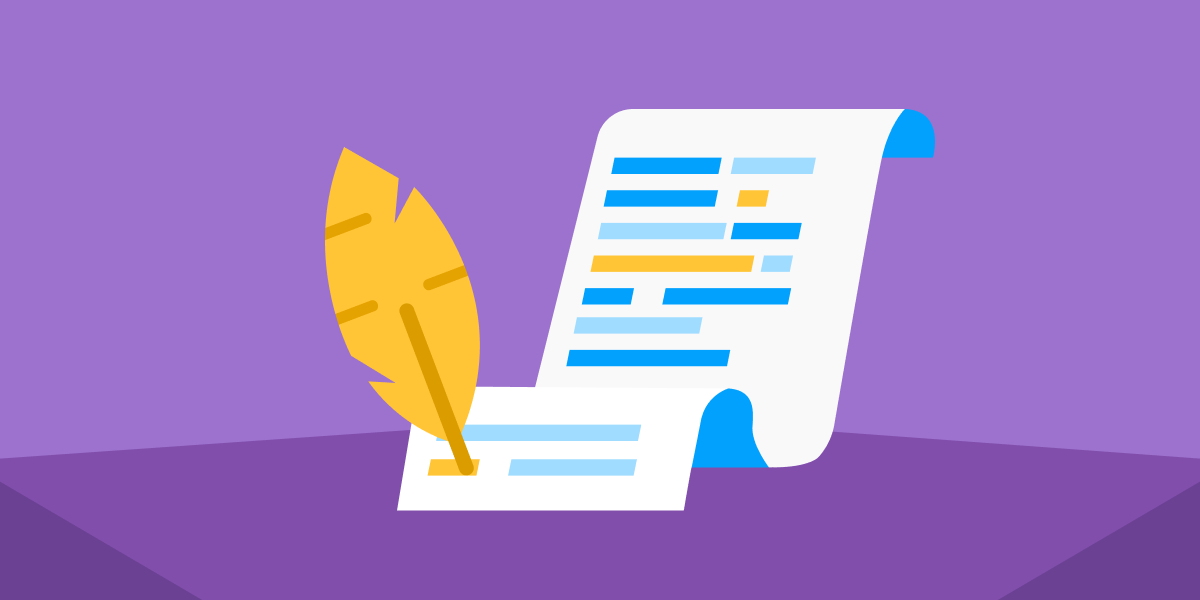 Case study: Panda Docs
Learn how Carta client Panda Docs uses Carta to streamline board consents. Customer's board members love this tool as well and have given Board Consents on Carta a 96/100 CSAT score. Download the case study
Navigating the Life Sciences founder's journey
Our Director of Healthcare & Life Sciences at Carta, Caitlin Tolman, recently co-hosted a webinar about
equity trends in healthcare and life sciences, the founder journey, and what VCs look for when assessing a life sciences company.

Expense accounting webinar for partners
The Partnerships Team hosted a demo of our newly updated expense accounting software with our Product Manager, Jess Carthey.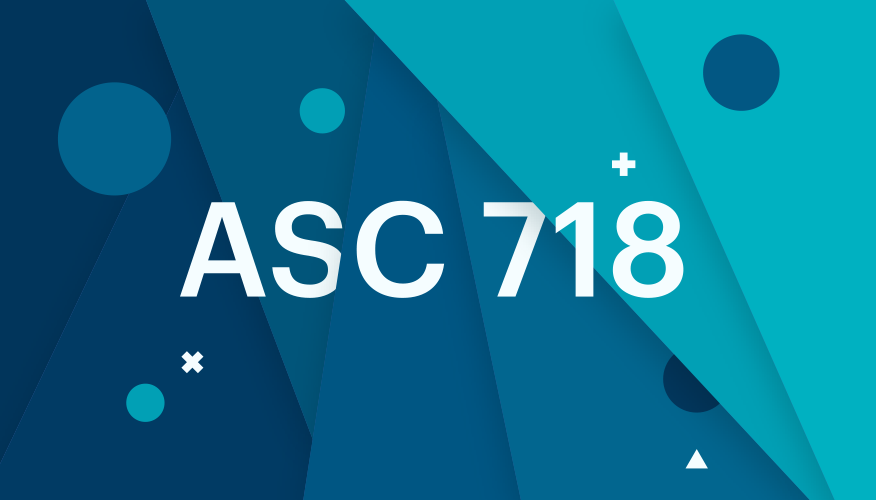 Carta Partner Resource Center
Find all the information you need about Carta products, up-to-date pricing, resources for your clients, and educational content in one place. (Access code: partners).
DISCLOSURE: This communication is being sent on behalf of eShares, Inc. dba Carta, Inc. ("Carta"). This communication is not to be construed as legal, financial or tax advice and is for informational purposes only. This communication is not intended as a recommendation, offer or solicitation for the purchase or sale of any security. Carta does not assume any liability for reliance on the information provided herein.
All product names, logos, and brands are property of their respective owners in the U.S. and other countries, and are used for identification purposes only. Use of these names, logos, and brands does not imply affiliation or endorsement.