Claude Grunitzky started his first company, a media venture called Trace, when he was 23. After more than a decade as a founder and angel investor, Claude became the leader of The Equity Alliance, a hybrid fund of funds that finds and finances diverse talent in VC fund management. 
With its hybrid fund, The Equity Alliance supports founders as well as emerging managers: A portion of the firm's Fund I is reserved for direct investments in underlying portfolio companies from funds in The Equity Alliance portfolio.
We spoke with Claude to learn how The Equity Alliance is growing the ranks of diverse founders and venture managers.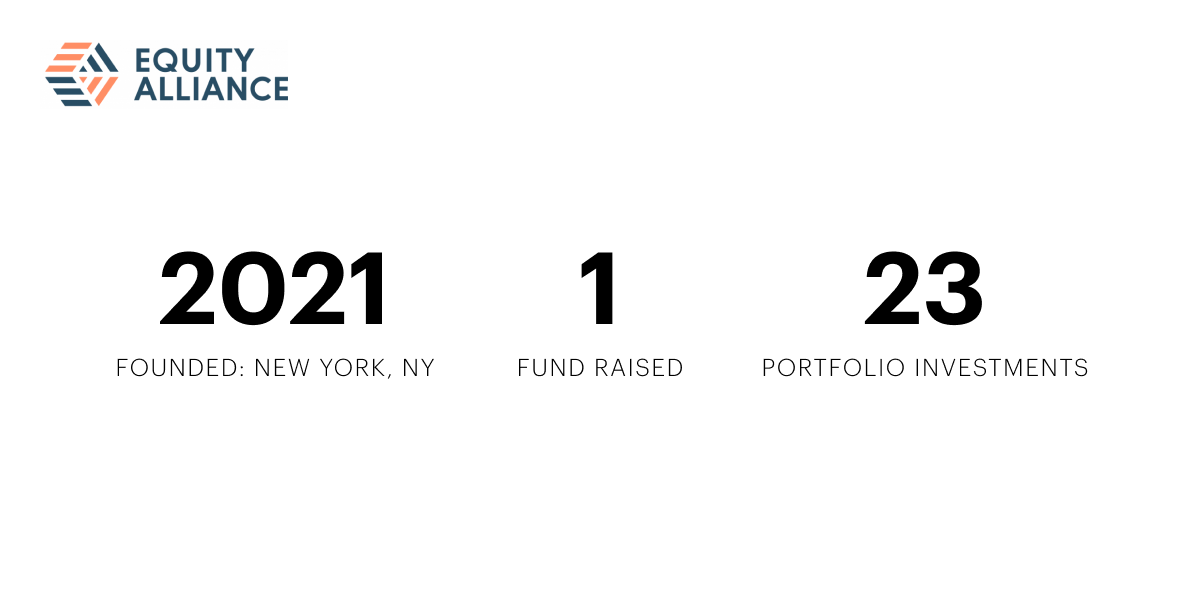 Nigeria: Could you explain how the hybrid fund structure works? 
Claude: We're not a straight fund of funds that only invests in other funds. We also make investments in some of the portfolio companies of the funds that we've already invested in. We get to cherry-pick the best companies in our funds' portfolios. When we see that two of our funds have invested in the same company, it becomes a major indicator that we should consider it for direct investment.
For Fund I, between 25 and 35% of our AUM will go into direct investments. And for Fund II, which we're going to start raising in October, we want to keep that same ratio. Fund II is like an expansion or continuation of what we have been doing with Fund I.
Nigeria: Beyond financial metrics, what else do you look for in an emerging manager?
Claude: Having been an operator and founder myself, and having been a Black man looking for funding, I really look for somebody who understands how the industries are changing, how communities are changing, how the country is changing. We want people who understand how mindsets are changing within underserved communities—either because they're from those communities or spending a lot of time in those communities—so they can equate opportunities in those communities with much larger addressable markets for scaling across America. 
Nigeria: The Equity Alliance is committed to increasing diversity in venture capital. Do you have any diversity criteria beyond the race and gender of the general partner?
Claude: No. The only criteria we have is that the fund managers or founders we back are either women or people of color. Within people of color, we spend a lot of time looking at African-Americans and Latinos, because we found that they are the most underrepresented fund managers. Black women, for instance, get only 0.01% of the capital that goes into venture capital each year—so it's very important for us to be investing in Black women. 
Nigeria: How has the pandemic affected your relationships with LPs and your fund managers?
Claude: We started fundraising in January 2021. At the time, I was still riding out COVID in the south of France. We initially raised $5 million in $1 million increments from five different early investors over Zoom. The target was to finish raising a $25 million fund by the end of 2021. And by the 23rd of December, right before Christmas, we had raised $28.6M.
Building trust with people just over Zoom wasn't easy. I chose to focus on the people who were most mission-aligned. We curated a list of potential LPs based on what we thought they were doing to help to change the VC game. 
It was really important to diversify our cap table, because I wanted to make sure that we also had a lot of African Americans, Latinos, people of color, and women on our cap table, even if they were not able to write a $5M check or a $1M check. We made a decision to accept people who were not qualified purchasers, which meant that we had to really make sure that we made our $25M target—and we succeeded. I'm very proud of what my team and I were able to achieve in that respect.
Nigeria What is your breakdown of institutional versus individual LPs?
Claude: We have mostly a lot of individual LPs and family offices. We also have a couple of foundations, including the Ford Foundation. To be honest, I found that a lot of institutions are very suspicious of first-time funds. Some of the larger pension funds and endowments really didn't have any time for us. 
It was a good learning experience for me. The rejection from various institutional investors—that was OK. I'm the kind of person who likes to go back. The harder the mission, the more I make it a point to not get discouraged. Those same people who rejected me and cut the conversation short after 10 minutes—I'm going to go back to them with Fund II and tell them what we were able to achieve with Fund I. 
Nigeria How many investments has The Equity Alliance made so far? And how many do you plan on making?
Claude: We made 16 investments in the first year. Initially, I wanted to make one investment a month, so the plan was to make 12. But we decided early on to use a hybrid structure that would allow us to make direct investments in some of the most mission-aligned portfolio companies in the funds we've already invested in. So, as of July 2022, we've made 20 fund investments and 3 direct investments. 
We've invested in all kinds of VC fund managers all over the country, across the racial spectrum, across the gender spectrum. We're really fortunate that our very first direct investment became a unicorn within six months after we invested. So I think our Fund I is looking pretty good. 
Nigeria: What makes a good pitch from an emerging manager who's looking to recruit The Equity Alliance as an LP?
Claude: We're looking for people who have deep conviction about why it should be them who's investing in a specific industry and at that moment. What kind of thesis is it? How differentiated is it? I want to say maybe 25% of the funds that I've spoken with tell me that they are solving issues related to the future of work. And of course it's a big problem to solve, but because so many fund managers are focused on the future of work, I need to know what makes you different from everyone else. I find that when I ask those questions, I often get the same answers. I'm looking for people who are highly differentiated, who have a specific angle on solving the problem and the opportunities related to the future of work. And that goes back to lived experience, authenticity, grit, resilience.
Nigeria: Are there any mindsets or practices that you bring from your operational experience that have made you a better investor? 
Claude: That's a really important question. When I was a founder, what I found was that a lot of the investors monitoring their investment in my company were looking for what I would call instant gratification. They were looking for very rapid growth in the media space, because I had decided to focus on Black culture and how Black culture could become global. However, when you have a plan like that, which was predicated on scaling across magazines, television, radio, and interactive platforms globally, it takes time.
A more patient capital approach, which I would have expected, is not something that I personally experienced. Now, I've learned to track specific data points that show the company has traction—even when from a top-line return on investment perspective, the revenue growth may not be as rapid or as hockey stick as you'd want it to be.
---
DISCLOSURE: This communication is on behalf of eShares Inc., d/b/a Carta Inc. ("Carta").  This communication is for informational purposes only, and contains general information only.  Carta is not, by means of this communication, rendering accounting, business, financial, investment, legal, tax, or other professional advice or services.  This publication is not a substitute for such professional advice or services nor should it be used as a basis for any decision or action that may affect your business or interests.  Before making any decision or taking any action that may affect your business or interests, you should consult a qualified professional advisor.  This communication is not intended as a recommendation, offer or solicitation for the purchase or sale of any security. Carta does not assume any liability for reliance on the information provided herein. 
All product names, logos, and brands are property of their respective owners in the U.S. and other countries, and are used for identification purposes only. Use of these names, logos, and brands does not imply affiliation or endorsement.
©2022 eShares Inc., d/b/a Carta Inc. ("Carta"). All rights reserved. Reproduction prohibited.