Meet the Carta team at an upcoming event
We host, attend, speak, and sponsor events frequently. If you're attending any of these events, let us know—we'd love to meet you and chat about the future of equity.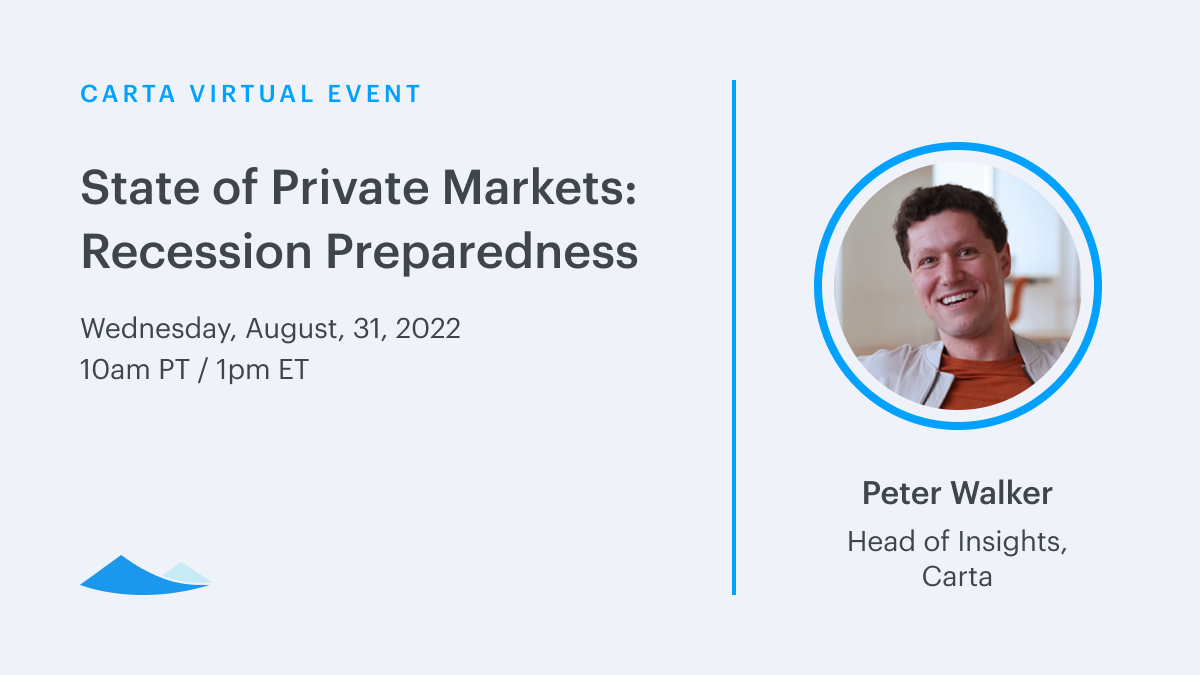 Economic conditions have shifted in the last six months and
...
No event found!