CARTA LAUNCH
A free plan for early-stage companies
If your company has fewer than 25 security holders and less than $500K raised, your lawyer can onboard you to Carta Launch for free. Get started with a Carta cap table, and easily upgrade to a premium plan when you're ready.
FEATURES
What's included in Launch
Basic cap table management
Get started with a cap table for up to $500K raised.
Electronic securities
Issue equity to up to 25 stakeholders, which updates your cap table.
Law firm onboarding
Your attorneys or paralegals can set up your cap table in minutes.
LAW FIRM PARTNERS
We partner with top law firms
If your law firm isn't familiar with Carta or our Launch plan, reach out to our partnerships team.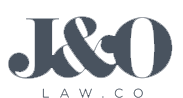 Contact your lawyer
about Launch