Capital Call Line of credit
Capital call lines of credit, streamlined
With a line of credit, your firm can quickly fund deals. Develop a regular capital call cadence and help your LPs plan for liquidity more effectively. Carta has partnered with Coastal Community Bank, Member FDIC, to offer these lines of credit.
Get capital faster and more easily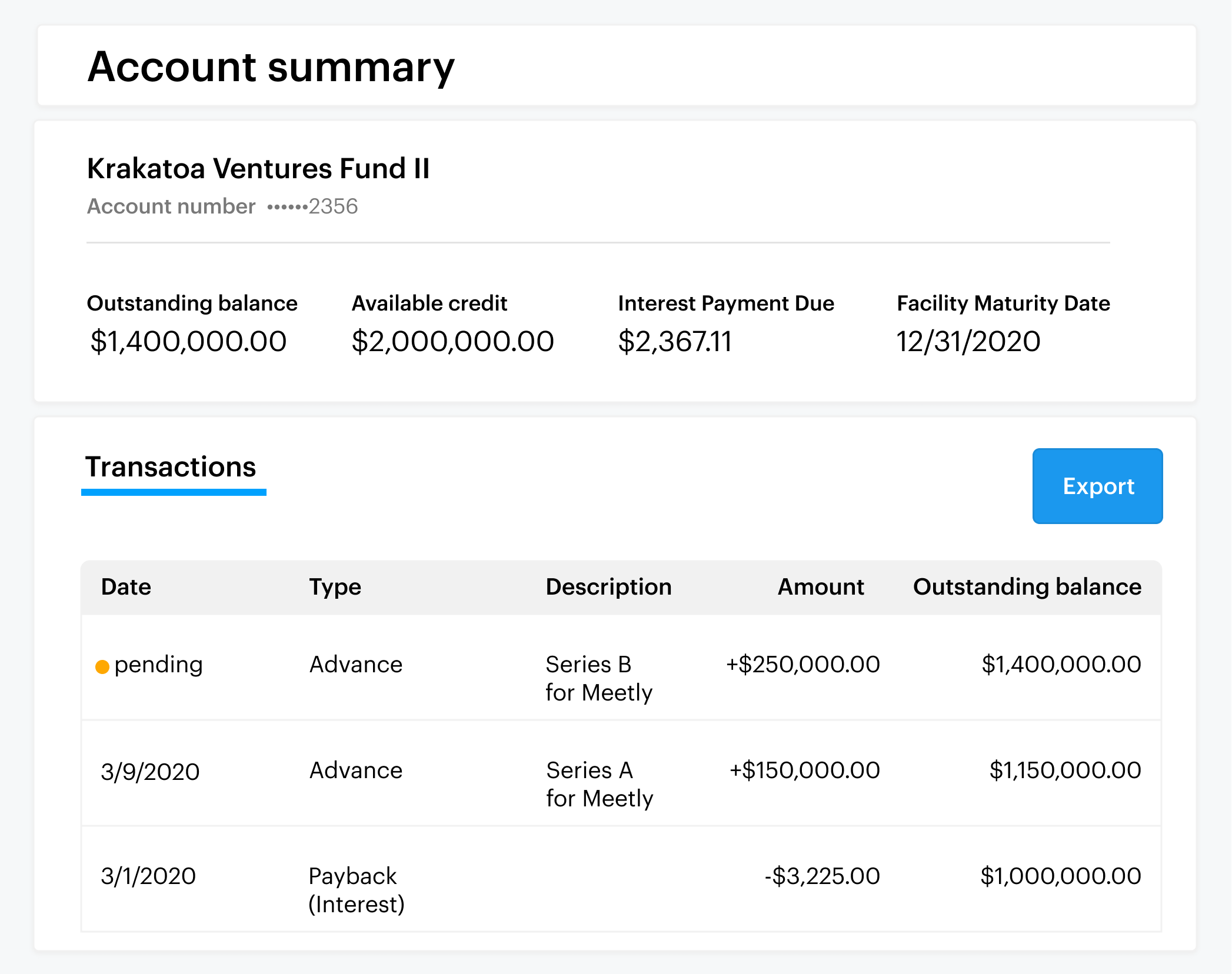 Clear and predictable pricing
The annual subscription fee covers servicing costs like same-day fund transfer, account statements, white glove customer service and our proprietary software. Carta is not in the business of making money from interest. You get capital at cost.
No back and forth on legal terms
Our terms and pricing are straightforward and transparent. We're committed to providing you the best offer regardless of complexities.
Track your loan and take action in-app
Insert an advance or payback in-product
See an overview of loans across your funds, including outstanding balance, available credit, interest balance, and due date for each loan.
Always up-to-date loan information
Double click on each loan to see your interest rate, borrowing base, active and historical advances, transaction history, and more.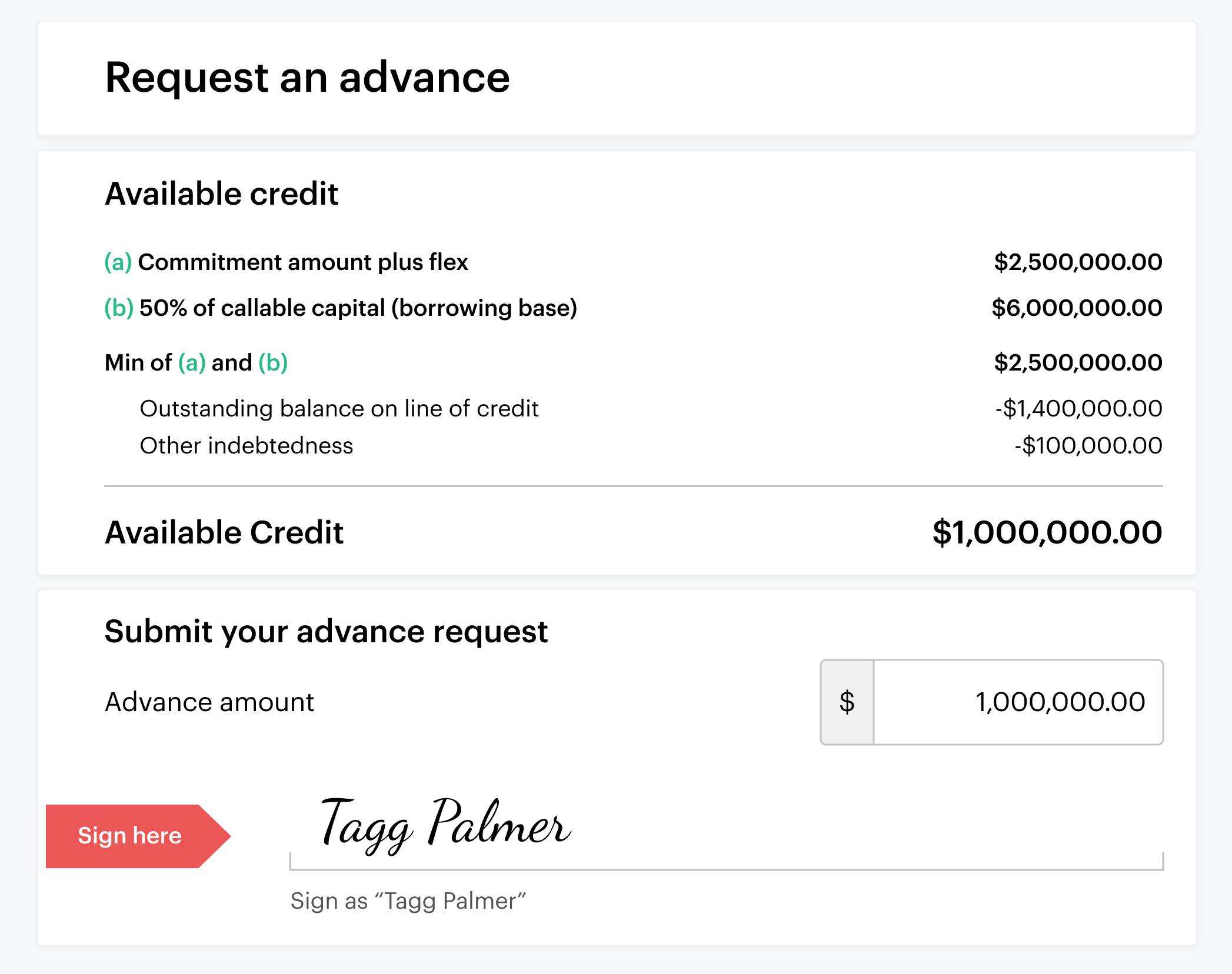 Get access to our standard Loan and Security Agreement (LSA), our terms explainer, a detailed overview of the loan process, and a deep dive into our pricing philosophy.
DISCLOSURE: This communication is made on behalf of Carta Financial Technologies, LLC ("Carta Financial"), a wholly-owned subsidiary of eShares, Inc., dba Carta, Inc. and is for informational purposes only. Carta Financial is not providing legal, financial, accounting or tax advice or any other professional advice or service. Neither Carta, Inc. nor Carta Financial assumes any liability for reliance on the information provided herein. This communication is not intended as a recommendation, offer or solicitation for the purchase or sale of any security.
Carta Financial's obligation to provide a capital call line of credit to you will be subject to customary conditions, including but not limited to Carta Financial's satisfactory completion of due diligence on you, your general partner and your LPs, there being no material adverse change in your business/financial condition and final, executed loan documents. Also, note that by submitting an application for a capital call line of credit, you will be authorizing Carta Financial to review all information that pertains to you and your partners that you provide to or receive from any Carta Financial affiliate.