CARTA FOR PRIVATE COMPANIES
Streamline how you manage equity
Start with your cap table on Carta, then issue electronic securities, get 409A valuations, and run liquidity events as you grow—your cap table will stay updated automatically.
CARTA HELPS 14,000+ COMPANIES MANAGE EQUITY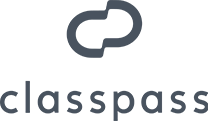 WHY CARTA?
Partner with experts in equity management


Your single source of truth
With all equity transactions and information in Carta, your cap table stays up to date with less effort.
Built-in compliance
We help you stay compliant when issuing equity and getting 409A valuations.
Preferred by shareholders
Employees and investors can accept electronic securities, exercise options, and track vesting schedules.
CARTA PLAN DETAILS
Features and services by plan

Learn more about Carta's standard plans, as well as additional features and services available to fit your company's needs here, on the comprehensive plans page.

EQUITY MANAGEMENT FOR PRIVATE COMPANIES
Beyond cap table management and 409A valuations
Carta helps over 900,000 shareholders manage more than $800 billion in equity. Whether you just need a cap table and a 409A, or are looking to run secondary transactions, leverage financial reporting and tax tools, or stay better connected to investors, Carta can help.
CAP TABLE MANAGEMENT FOR PRIVATE COMPANIES
Manage your cap table with less effort
Carta cap tables update with every transaction. When you start with your cap table on Carta, you'll avoid expensive legal fees and time-consuming cap table clean up later.
THE LEADER IN VALUING PRIVATE COMPANIES
Get fast, audit-ready 409A valuations
Carta Valuations, LLC has a team of over 50 experienced analysts, who have valued hundreds of billions in assets. Our analysts use proprietary software to deliver fast, cost-effective, accurate 409As.
TENDER OFFERS & SECONDARIES
Offer liquidity on Carta
Carta makes it easy to give your shareholders liquidity. With your cap table already on Carta, running secondary transactions and tender offers is a streamlined experience for all participants.
SHAREHOLDER MANAGEMENT
Streamline board approvals and investor updates
Carta offers three products to streamline board and investor management: board resolutions, board management, and investor updates. Carta helps thousands of investors manage their portfolios, so many of your board members and investors already use Carta tools.
FORM 3921
Generate Form 3921 for the IRS
Companies must provide Form 3921s for each exercise of incentive stock options during the year. Carta makes it easy to generate and distribute Form 3921.
Expense reporting
Audit-ready expense accounting
With your cap table on Carta, expense reports, as defined by ASC 718, can be generated quickly. Our reports include all formulas for your auditors to reference.
JOIN CARTA
Start managing your equity on Carta
1. Carta's advanced scenario modeling tools include round modeling, payouts, waterfall modeling, breakpoints, and sensitivity analysis. Captable.io only includes round modeling and payouts.
2. Carta has an employee, investor, and law firm platform. Captable.io only has an employee and law firm platform.