BOARD MANAGEMENT SOFTWARE
Get approvals from your board without leaving Carta
Send, track, and archive board consents and documents on the same platform where you manage your equity and 409A valuations.
Carta is trusted by over 28,000 companies
Run better board meetings on Carta
Better board member experience
With both our Board consents and meeting management tools, your board has a single source of truth for consents, agendas, minutes.
All your board materials in one place
Build meeting agendas, track attendance, and share documents for open or closed sessions to custom groups ahead of time. With clear, shared agendas, meetings stay on track.
The fastest way to issue and approve option grants
Draft and send option grants for approval in the same workflow. When option grants get approved and issued, your cap table will automatically reflect your changes.
Approve documents between board meetings
There's no need to wait for board meetings to get option grants approved. If you're about to close a round, it's important to issue employee options at the promised strike price. With Carta, this approval process is simple to do every time you grant options.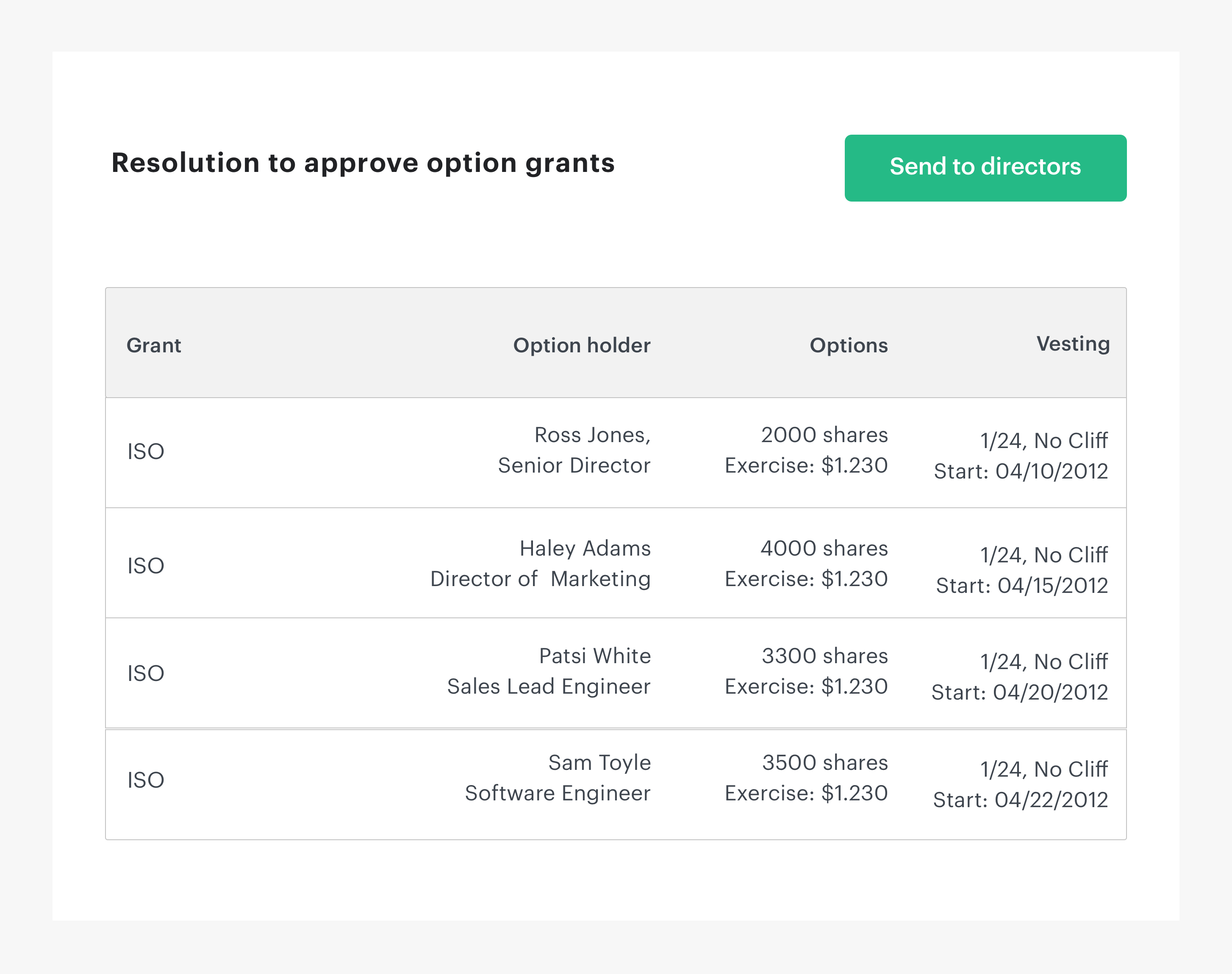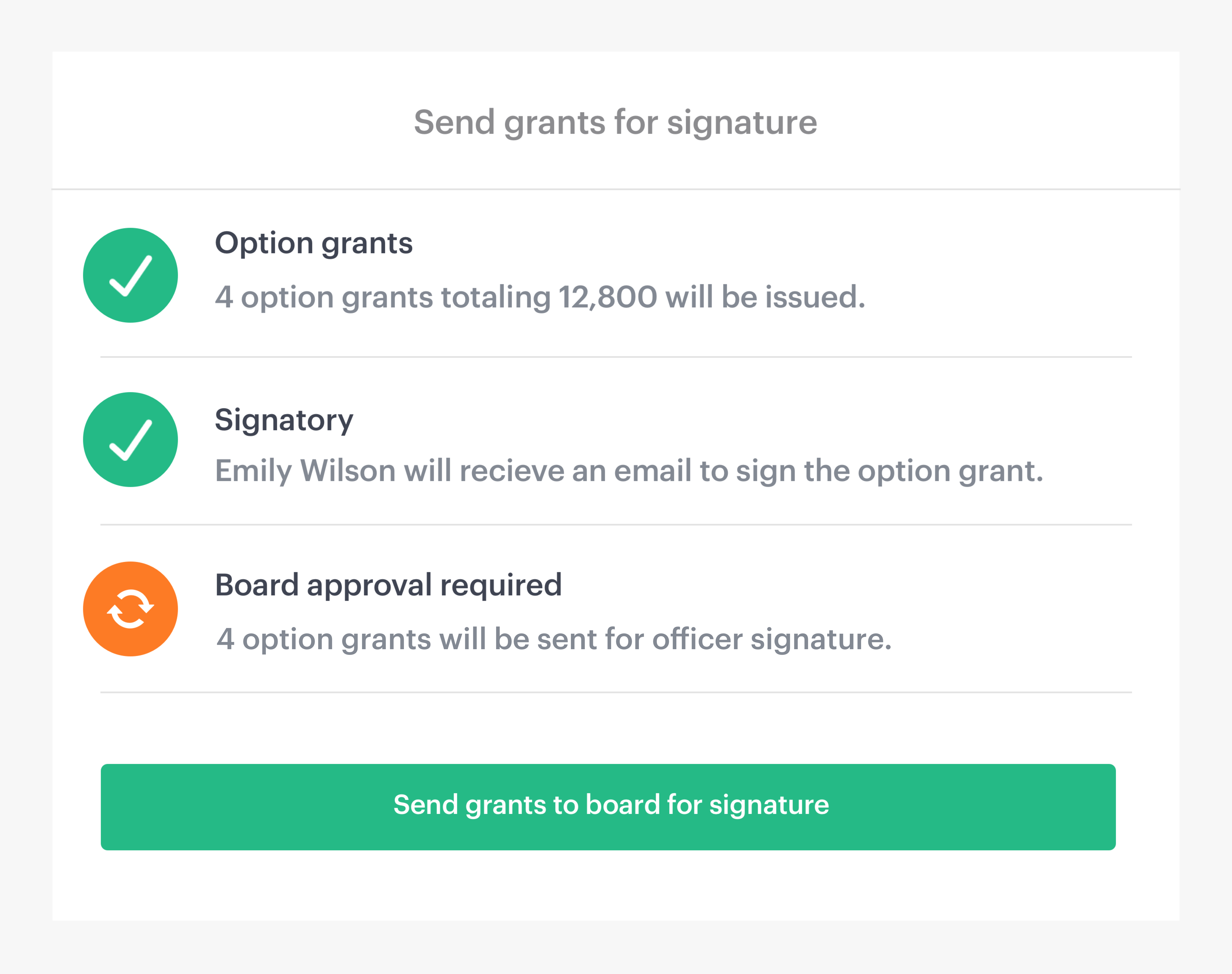 Simplify the board approvals process
Save time on corporate governance
With our board consents tool, you can send consents directly from Carta. Customize templates for consent types, drop in equity information already on Carta, and track responses. Consents are approved and stored on Carta for easy access later.
Single source of truth for board documents
With all of your option grants, 409A valuations, executive hires, board minutes, and custom consents shared, signed, stored, and encrypted in Carta, it's much easier to find historical documents.
How the best companies work with their board
Learn how to run an effective board meeting and download our free board meeting deck template.
BOARD MANAGEMENT SOFTWARE
Work smarter with your board