Cap table management software
Stop managing your cap table in a spreadsheet
With Carta, your cap table updates automatically when you issue electronic securities, raise a round, or get a 409A valuation. So you can always trust Carta as your source of truth for equity information.
Trusted by over 28,000 private companies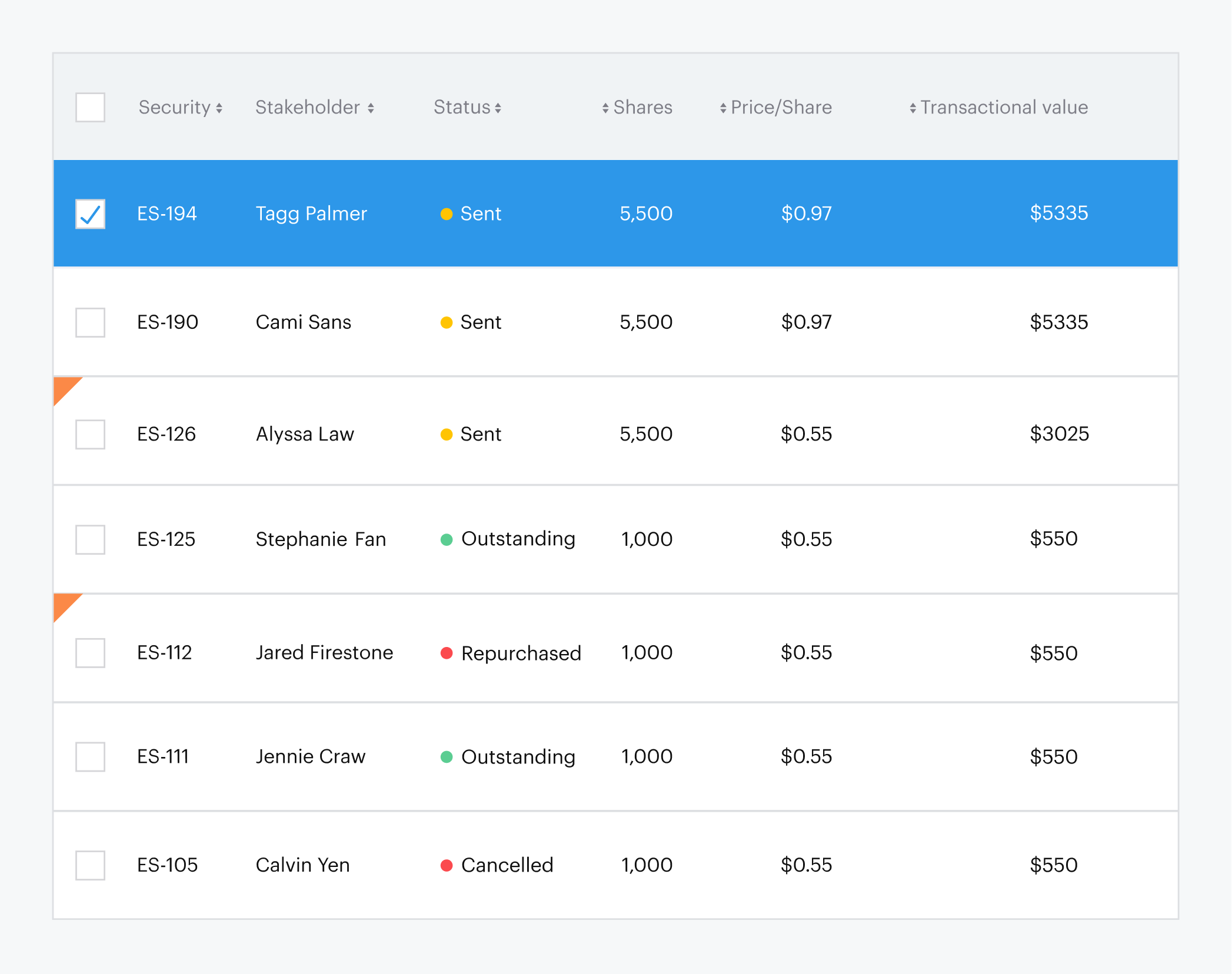 Issue options, without the paperwork
Issue employee stock options and collect signatures directly from Carta; your cap table will get updated every time with no additional work. When employees are ready to exercise options, Carta handles the entire transaction.
Carta offers comprehensive support for all security types. Issue preferred stock, restricted stock awards, restricted stock units, profits interests, warrants, convertibles notes and SAFEs, and more.
Keep your cap table up to date
Never worry about out-of-date or incorrect spreadsheets. Carta's cap tables update in real time, so you don't waste time on manual updates.
Share your cap table with your legal team and investors, and set permissions to keep information secure. When you fundraise, need a 409A, have an M&A event, or IPO, no one will have to clean up or prep your cap table — the final version will be in Carta and ready to go.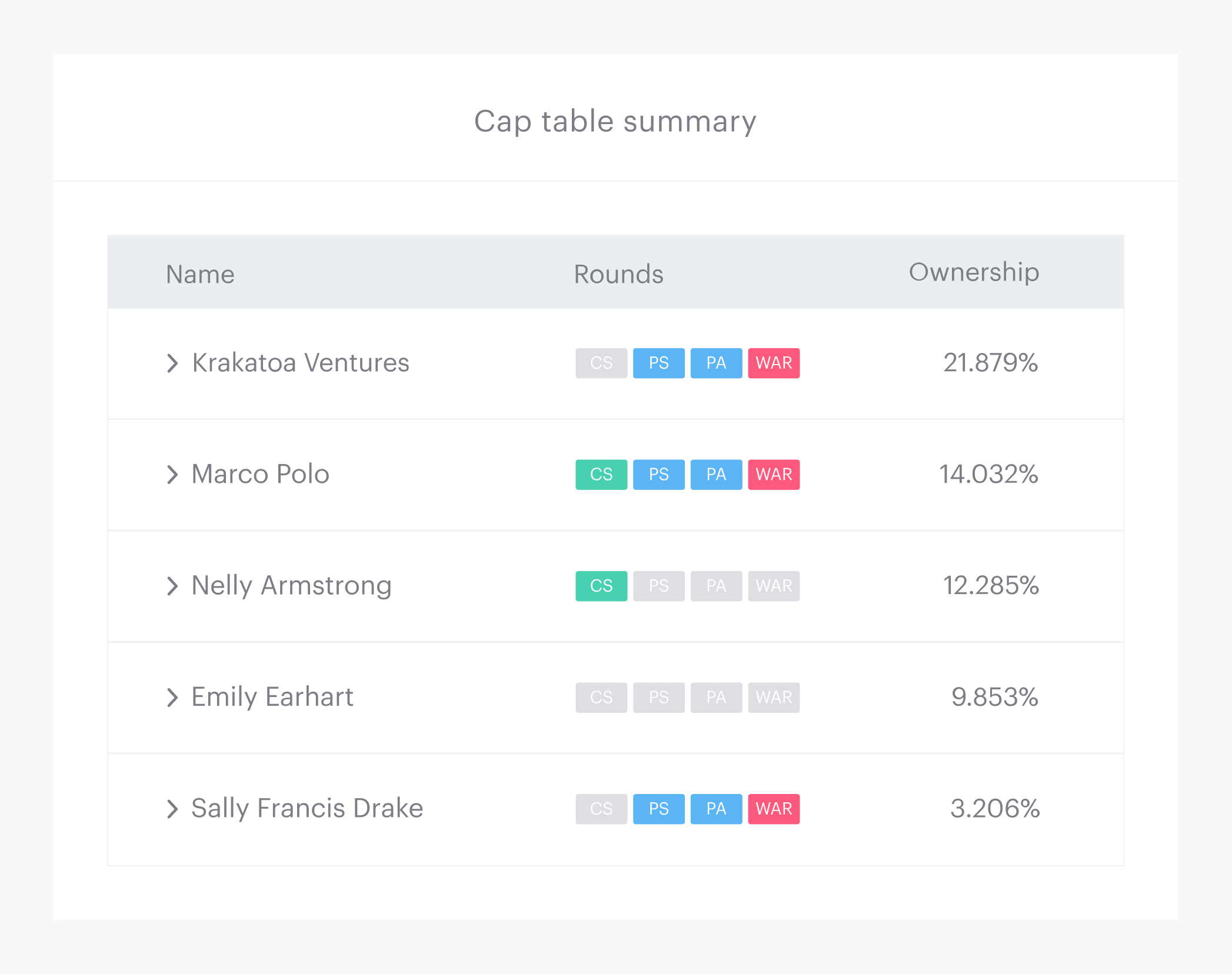 Auditor-ready expense accounting
With your cap table on Carta, you can pull ASC 718 reports any time. The reports are auditor-ready and include all formulas.
Carta gives you a better understanding of how fundraising will impact dilution and payouts. Create round-modeling worksheets, pro-forma cap tables, and detailed waterfall payouts right in our platform.
Carta has built-in checks to ensure compliance when issuing equity. Our checks include Rule 701, Rule 144, and the ISO $100K limit.
Get audit-defensible 409As
With your cap table already on Carta, you can save time and money getting a 409A valuation. We are the leader in 409A valuations and are regularly audited by the "Big 4" accounting firms.
How to create a cap table
There's no standard cap table format, and there are multiple ways to create one. We'll walk you through a few ways to get started and include a free cap table template you can download.
Fix your cap table with Carta