Since releasing our Board Approvals feature, we've received a lot of great feedback from customers. We recently made a few improvements to build this feedback into the product:
---
1. Uploading historical board approvals: You can now upload historical board approvals to your Library. Previously, the board approvals feature only worked for sending new approvals. With this update, you can now use Carta as a single repository for all of your historical approvals.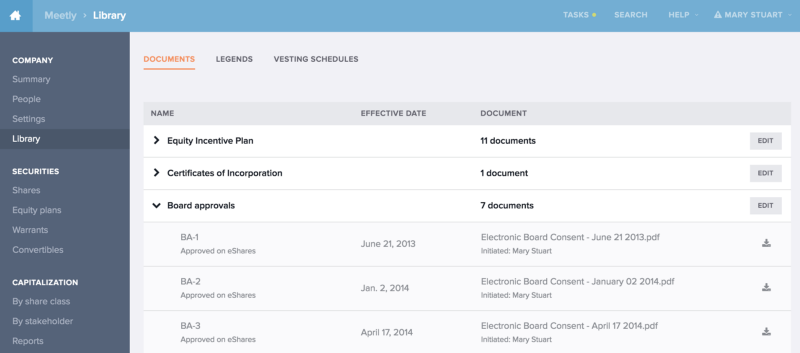 2. Deleting board approvals: You can now delete existing board approvals that have already been uploaded. Before, if you uploaded the wrong approval or needed to make an edit, there was no way to make corrections. Delete board approvals by clicking Actions > Delete Board Approval.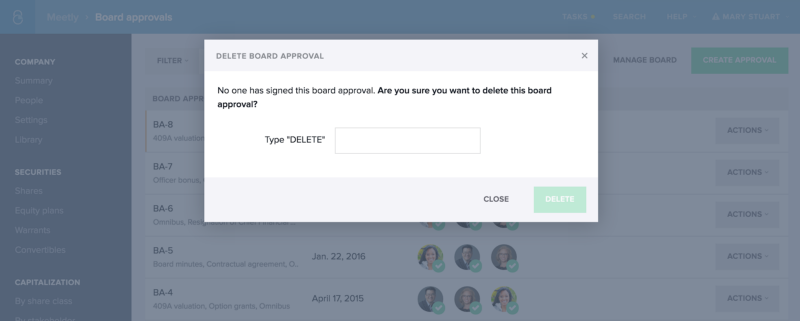 3. Custom preamble: For all board approvals there is a legal preamble that precedes the resolution. In the first version of the board approvals feature, the preamble was standardized. You can now customize the preamble according to your law firm's preferences.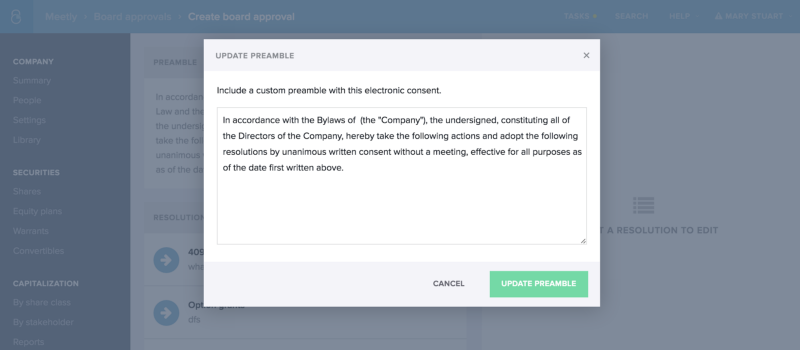 4. Save as draft: Initially, board approvals could not be saved as drafts. Now you can save draft approvals and come back to them later without losing your work.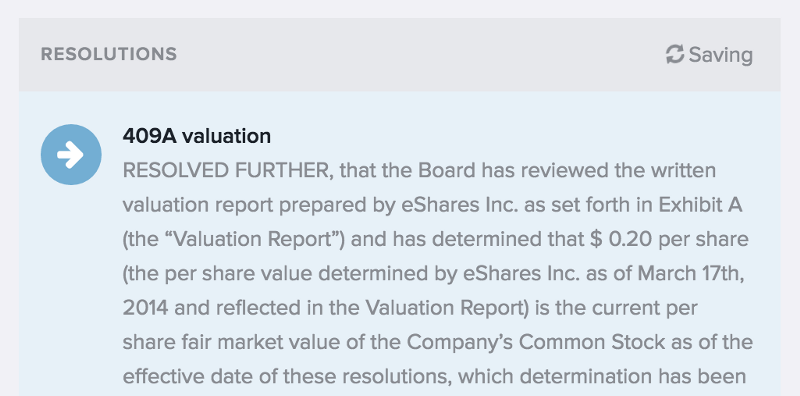 5. Resend board approval: Now you can resend board approvals to your Directors. If you are waiting on one or two directors to sign the approval, send them a reminder by clicking Actions > Resend Board Approval.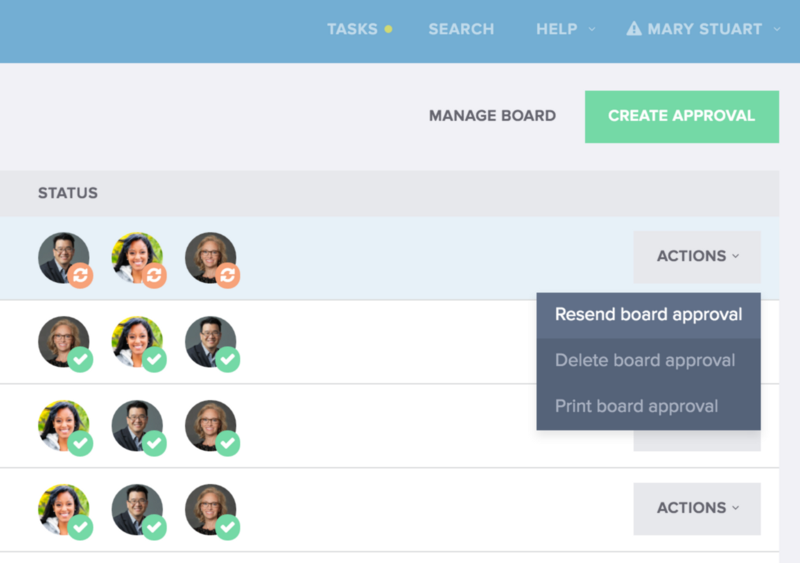 Thanks for reading! Please visit the Carta Help Center with any questions.