This year we redesigned Carta for the fourth time, and we're excited to show you around! Here are a few of the biggest changes we want to share.
Improving the navigation
The first change you'll notice in Carta 4 is the navigation. The old navigation was vertically arranged on the left.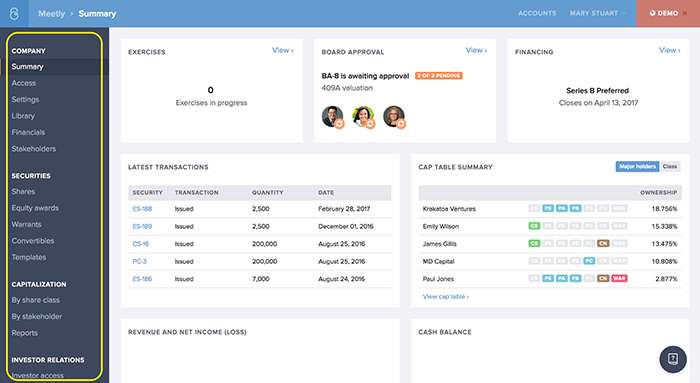 Carta 3 Navigation
The Carta 4 navigation is horizontally arranged on the top. This creates more page space to display account information.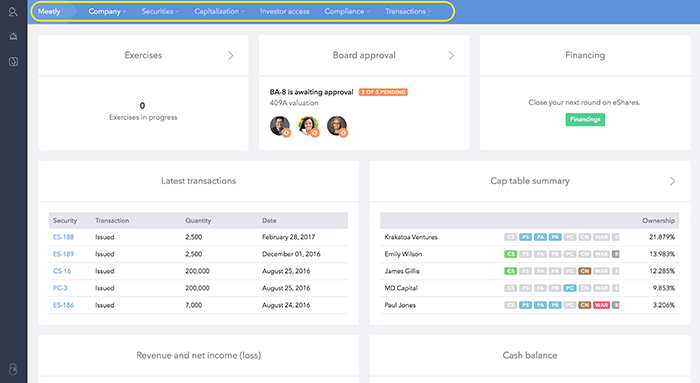 Carta 4 Navigation
Surfacing profile information
The second navigation change in Carta 4 is to profile information. This used to be located in the upper-right corner of your screen.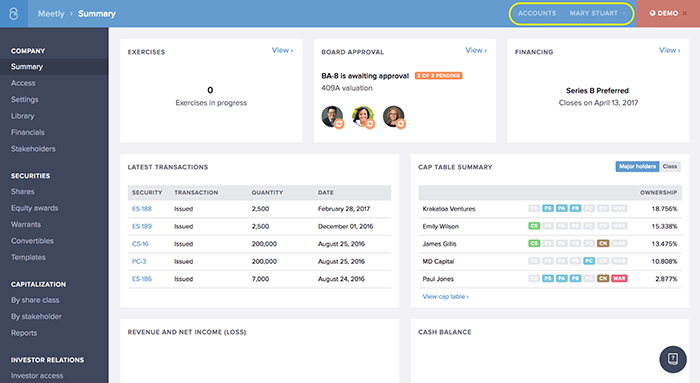 Carta 3 Profile Information
Profile information is now in the left sidebar. You can also visit our Help center, see Product Updates, and log out from the sidebar.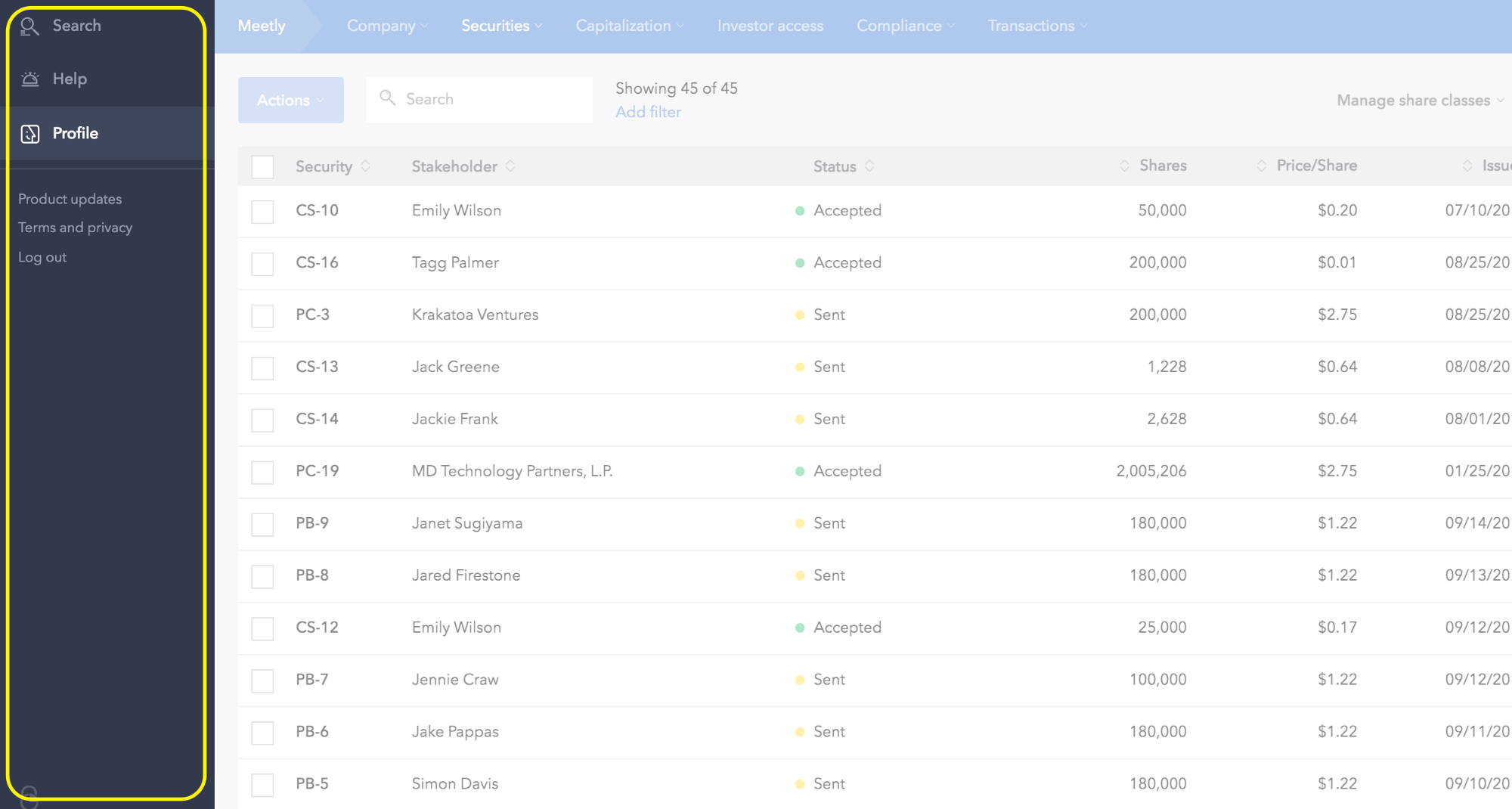 Carta 4 Profile Information
Simplified securities ledgers
We've simplified the securities ledgers with a lighter look and cleaner aesthetic. This allows us to display information more intuitively on the page.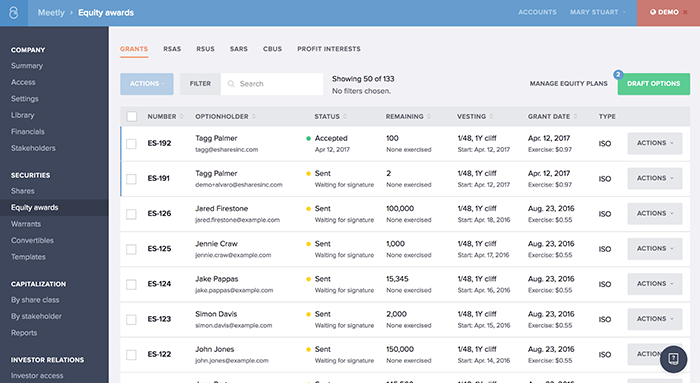 Carta 3 Securities Ledgers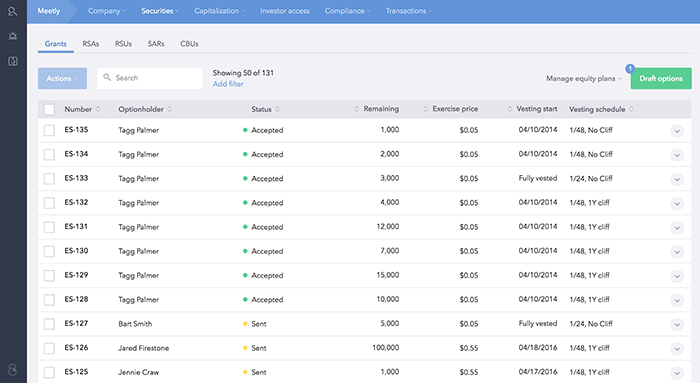 Carta 4 Securities Ledgers
Refined drafts page
We've also cleaned up the Drafts page with a lighter look that makes it easier to draft securities in bulk.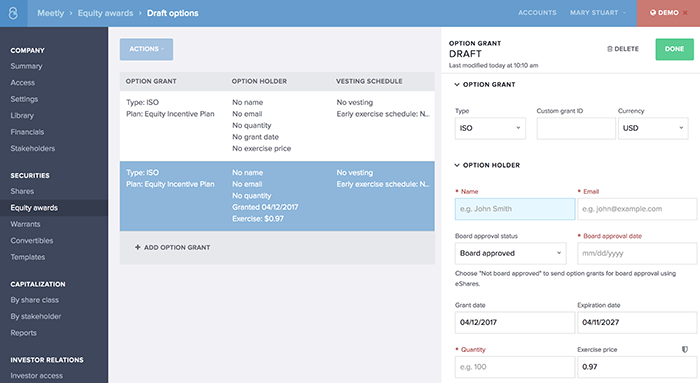 Carta 3 Drafts Page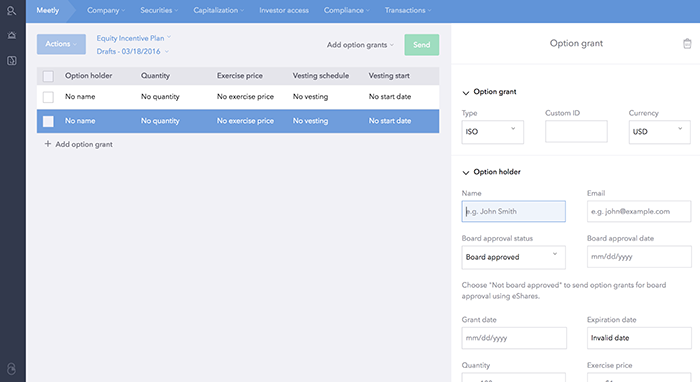 Carta 4 Drafts Page
Account Switcher
The Account Switcher lets you quickly search for the account you're working on. It also surfaces recently viewed accounts to save time.
Carta Pro tip: Hit "S" on your keyboard to open the Account Switcher.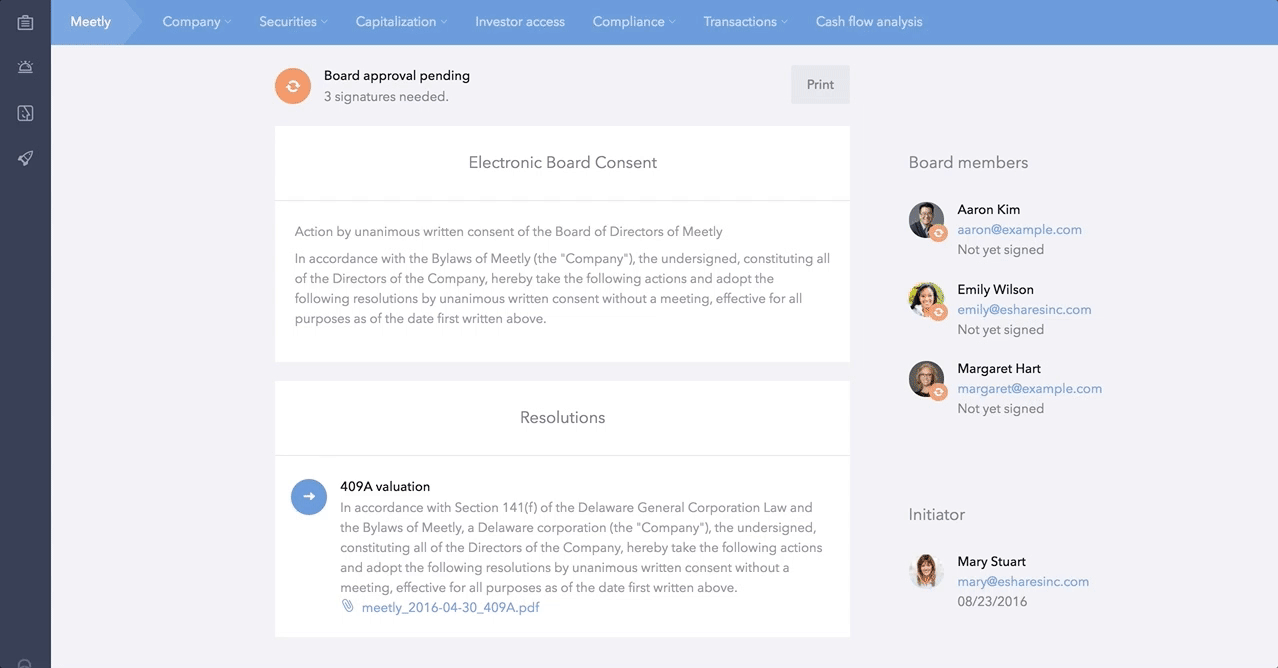 Carta 4 Universal Search
Revamping Setup Guide
In the new Setup Guide only relevant tasks are highlighted green; all others are grayed out until you've reached them in the onboarding flow. This makes it easier to see which tasks need to be completed.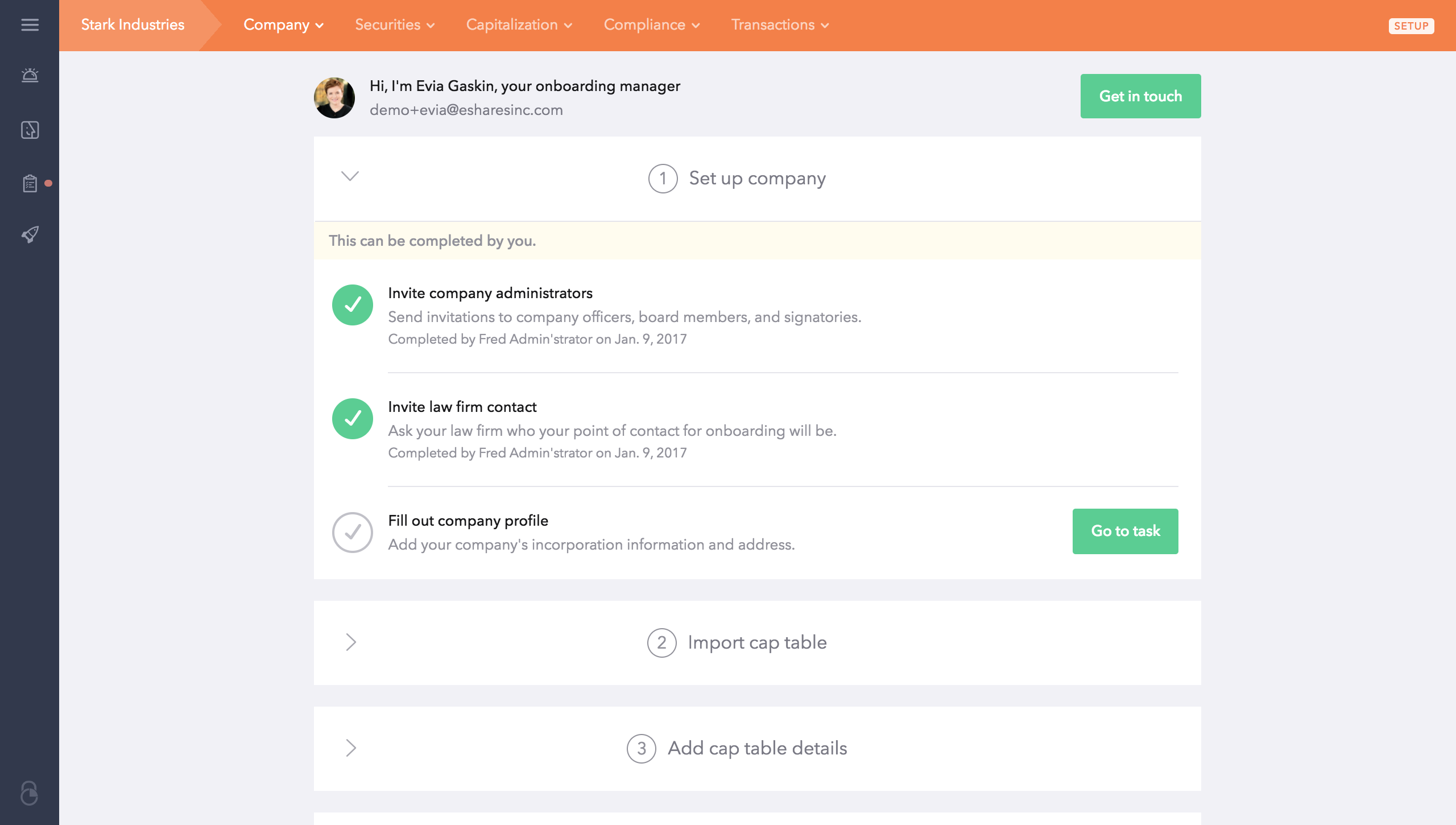 Carta 4 Setup Guide
Sorting Account Check errors
Account Check errors used to be sorted by categories (e.g. Company, Documents, Securites, etc.). They are now sorted from highest to lowest priority so you can easily identify the most urgent errors in your cap table.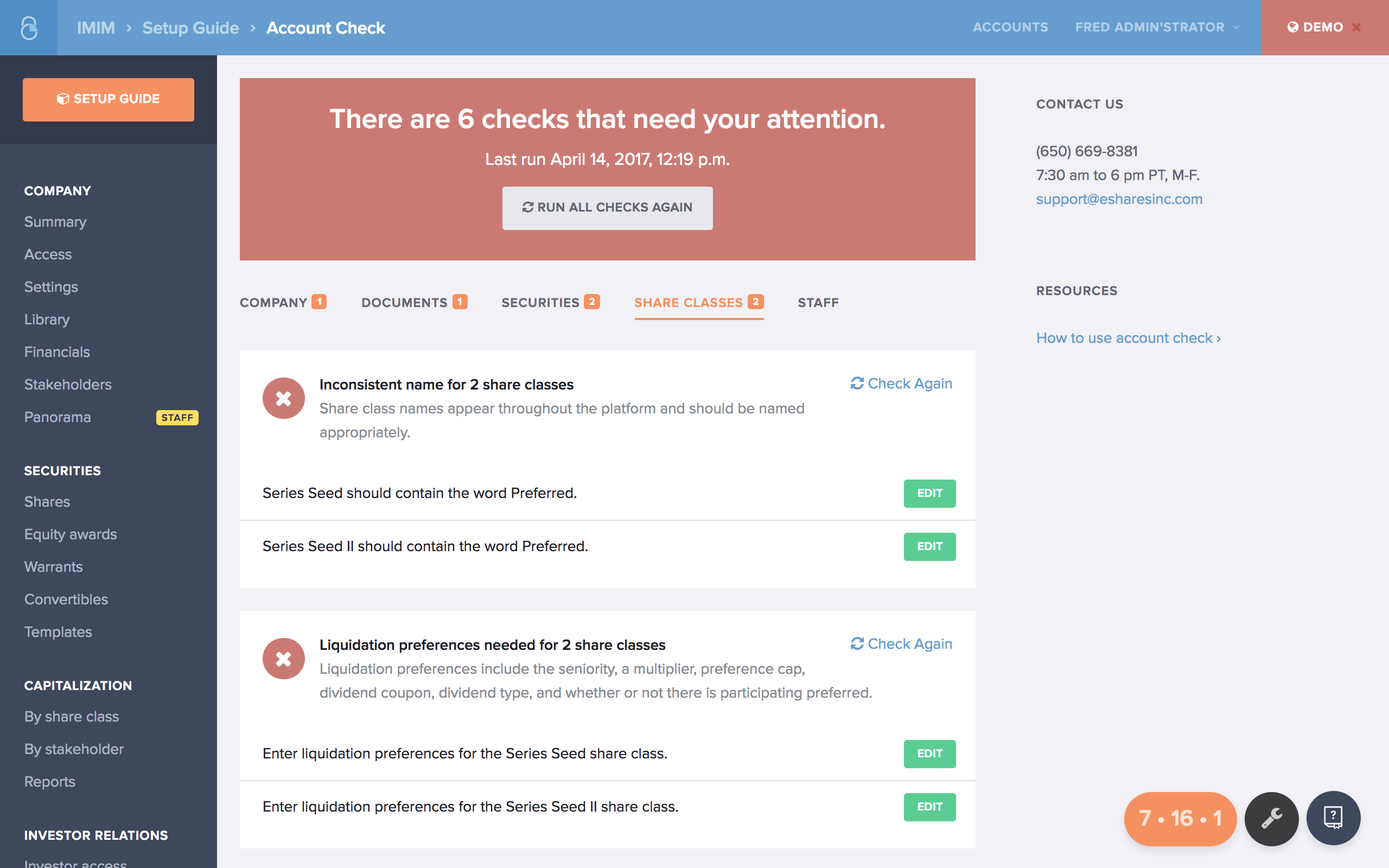 Carta 3 Account Check
We've also re-written all of the errors to be action-oriented rather than error-oriented (e.g. "Edit liquidation preferences" instead of "Liquidation preferences needed for 2 share classes").
Carta 4 Account Check
New Cap Table Importer
The new Cap Table Importer is simpler and places more focus on downloading the onboarding spreadsheet. We removed the ability to customize the onboarding spreadsheet because it was causing confusion.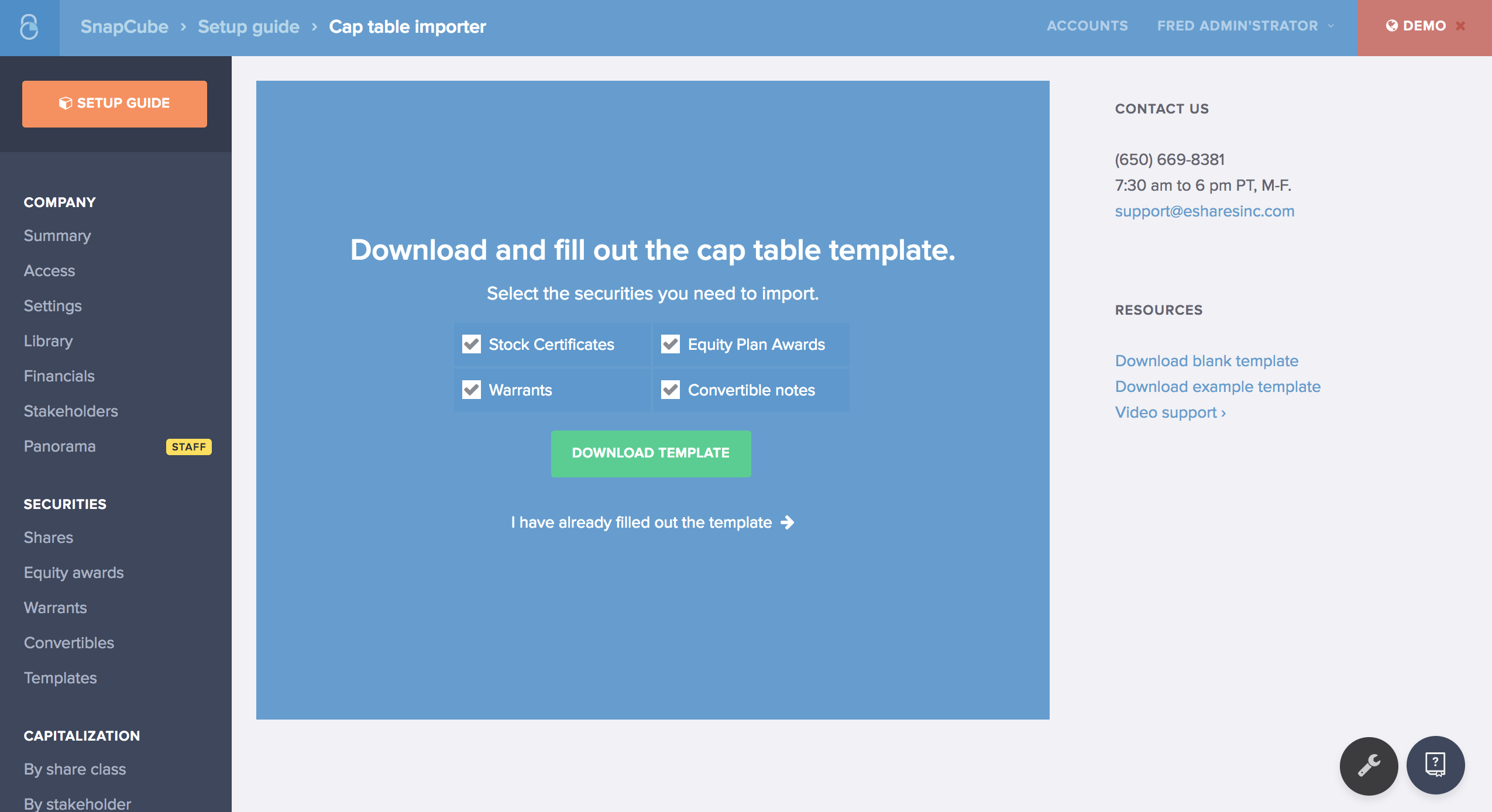 Carta 3 Cap Table Importer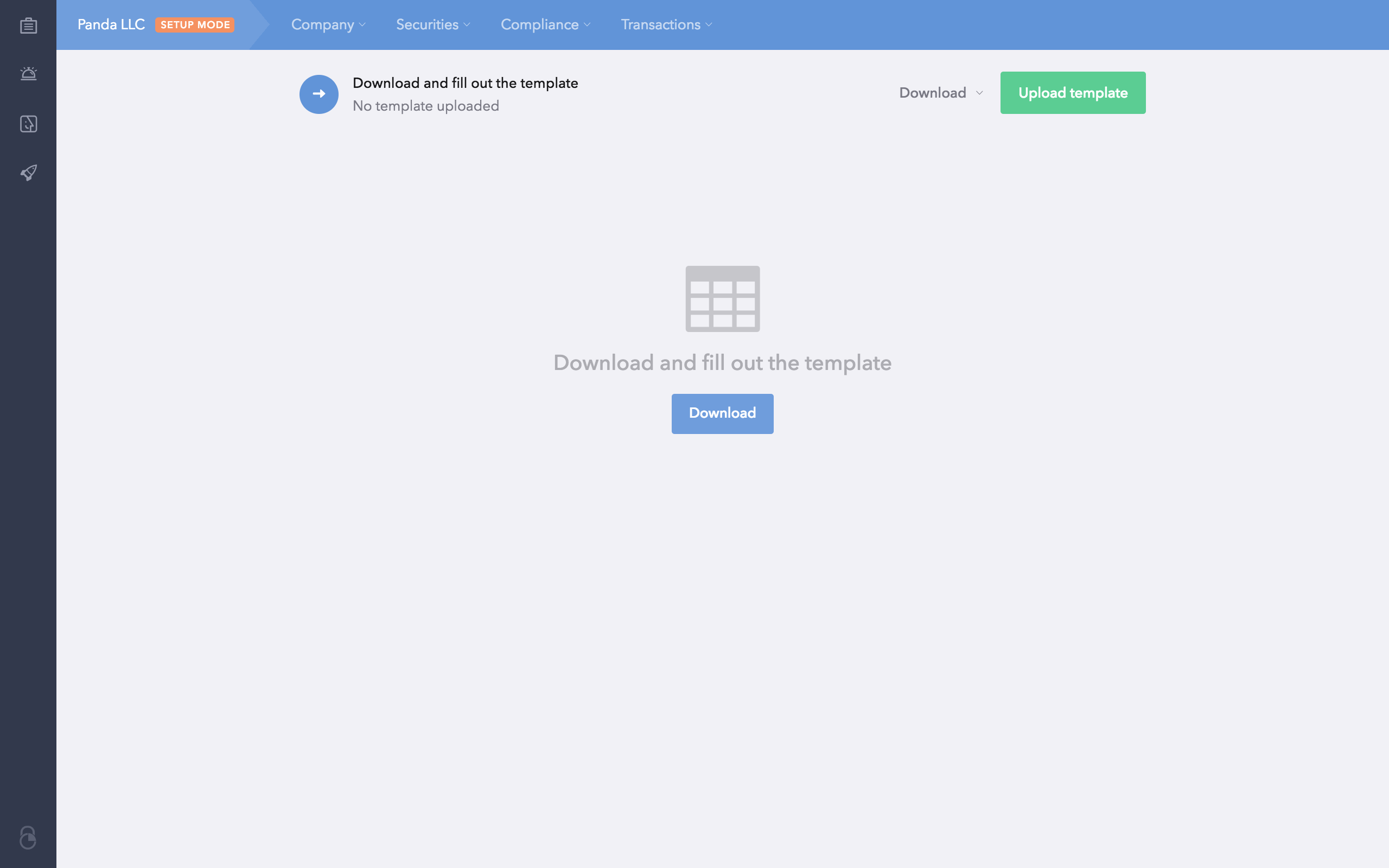 Carta 4 Cap Table Importer
Product updates in Carta
One new feature we've introduced is our Product Updates page. Now there is a direct feed letting you know which feature we've released. You can access the Product Updates page by hovering over the left sidebar.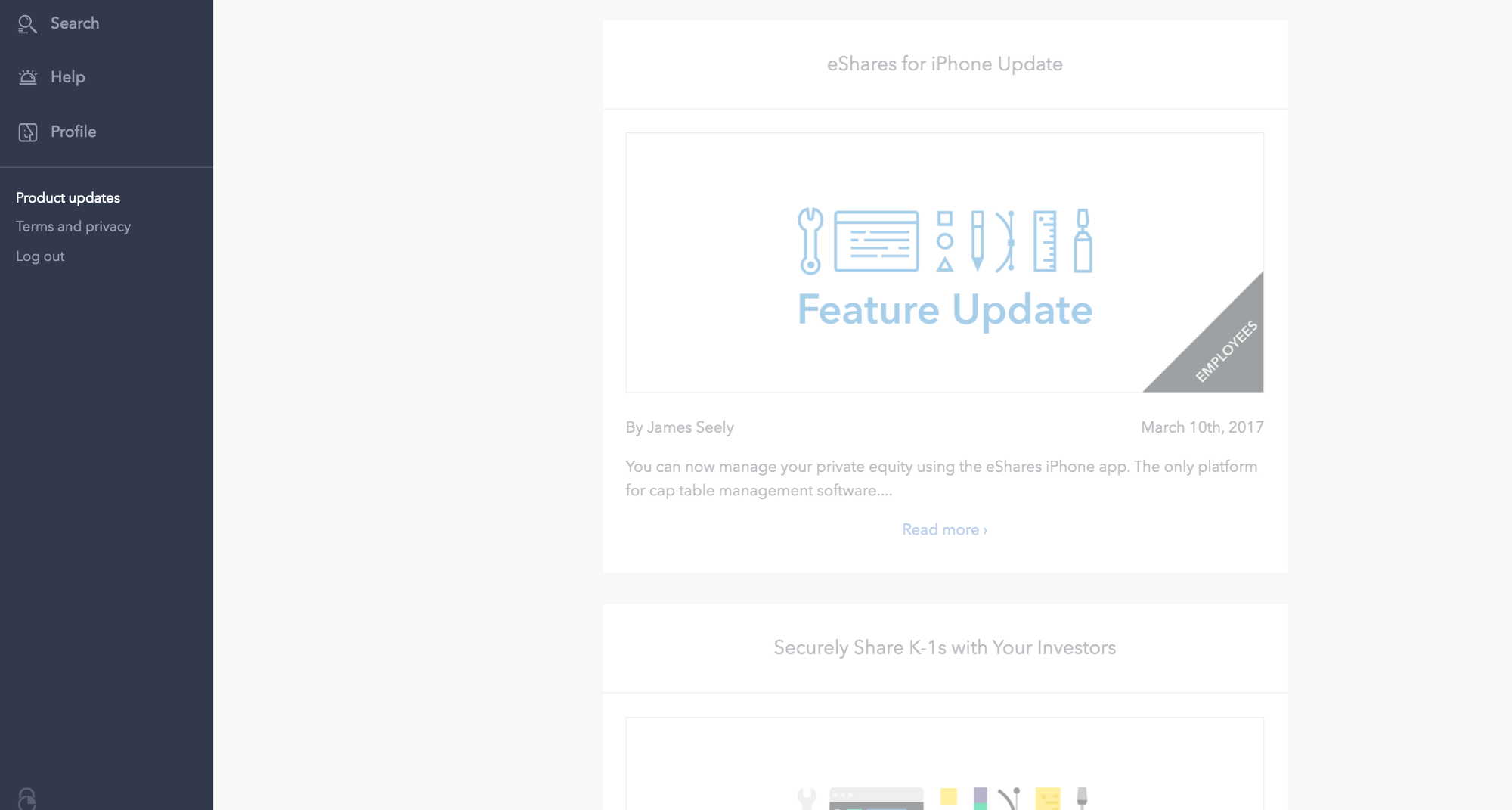 Carta 4 Product Updates Page
As always, thank you for using Carta and let us know if you have questions!