Compensation management software
Take the guesswork out of salary and equity compensation
Build your compensation strategy using the best set of private company salary & equity data to ensure you are compensating your team fairly and competitively.
See how easy it is to start benchmarking
Powering the best places to work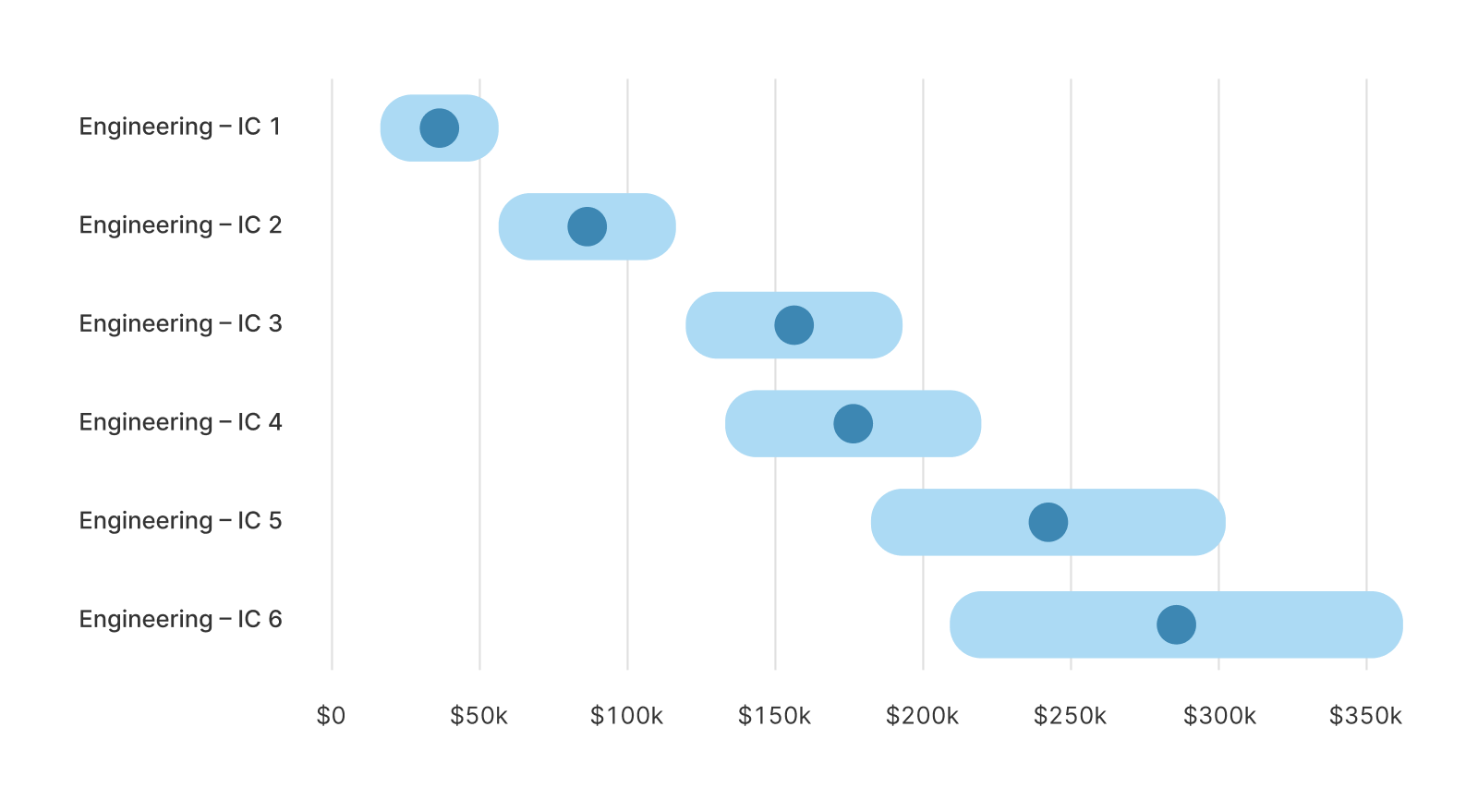 The world's first compensation recommendation engine
Make offers using our compensation recommendations. Unlike other tools that rely on surveys and averages, Carta Total Comp takes a scientific approach to compensation bands using rigorous analysis and a broad set of peer data.
Compensate with confidence
Create consistency and transparency across your org. Craft offers that help you land the best talent, inspire trust, and encourage retention among your employees.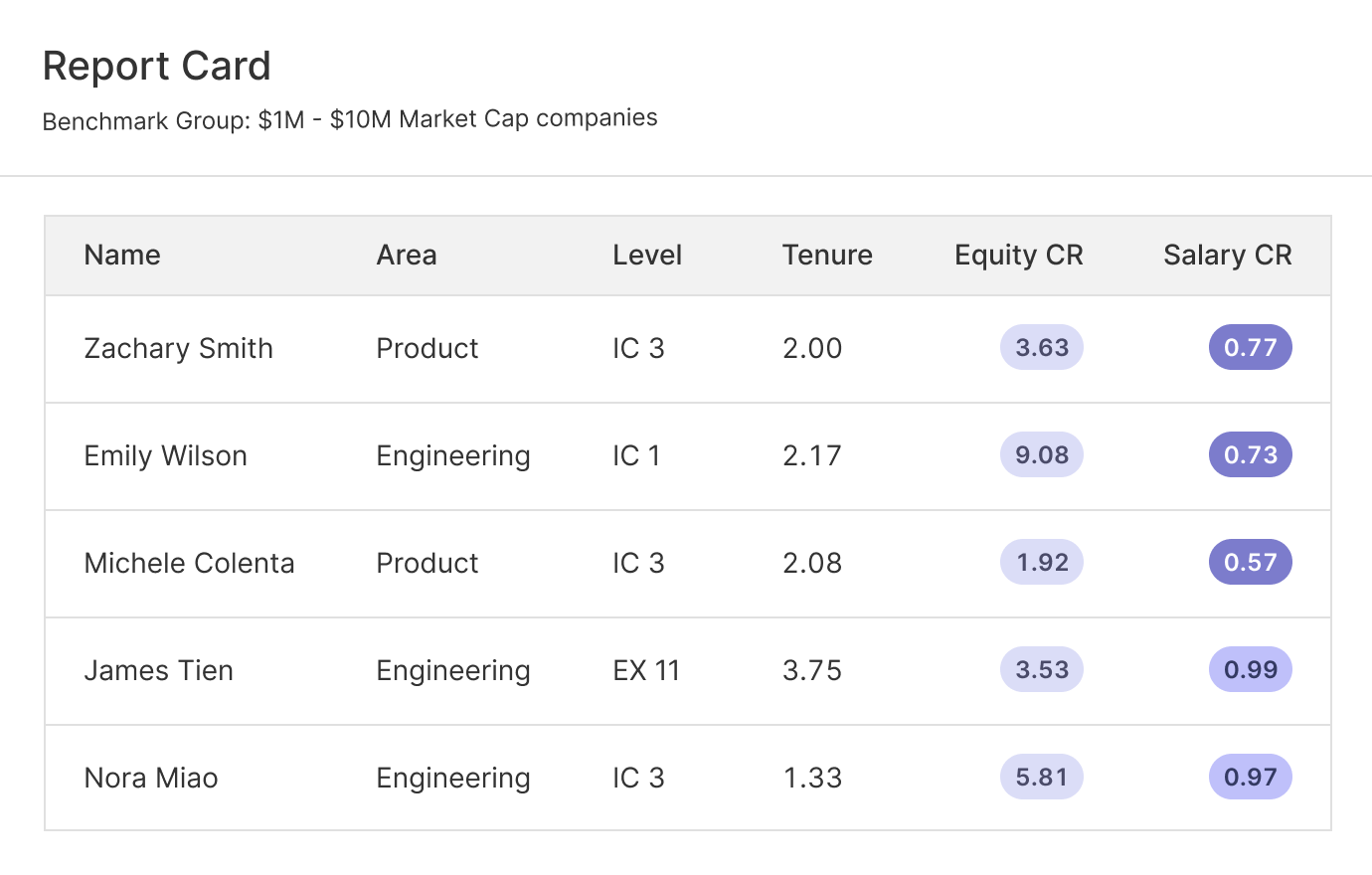 Craft and implement your philosophy
Make better decisions about employee compensation. It doesn't matter if you are planning to go back to the office, building a fully remote organization or considering a mixture of both. Build a plan that reflects your company's goals and values using the industry's most robust data set.
Keep attrition costs down by sharing the total value of your employees compensation package, in a simple and easily-digestible format.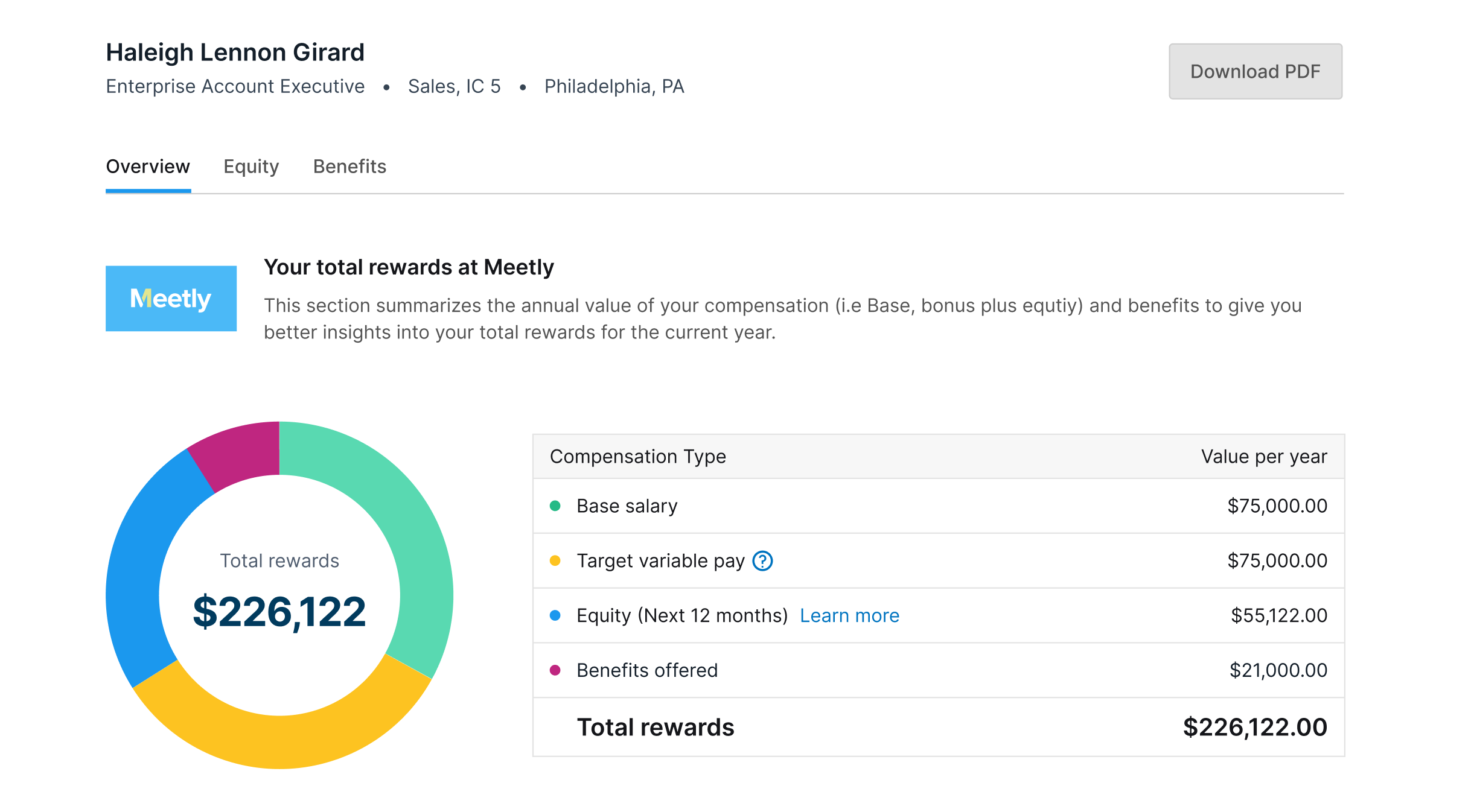 More about Carta Total Comp
Compensation management, simplified
Building fair and competitive compensation is tough. Read more from our team about how we created Carta Total Comp as a solution.
Get started with Carta Total Comp today