Once you start pitching, your time shifts from running a business to meeting with investors. Then, there's due diligence. Hopefully, investors will give you term sheets and then you can decide who to add to your cap table. Here's what you can do before you hit the conference rooms to set you and your company up for success.
Clean up your cap table
Investors usually begin their due diligence by looking at your cap table. They want to see:
Who is on the cap table? Specifically, who are the current investors?
How much do employees own? What is the size of the employee option pool, what will be left after raising money, and how much more will need to be added?
What percentage of the company do the founders own? Will they be sufficiently incentivized to help the company succeed? 
What is the equity structure? What is the breakdown of both common and preferred shares?
YCombinator's Series A checklist goes into more technical detail about what investors expect to see from companies before they invest.
Remember, it helps to have your cap table current and verifiable at the time of due diligence. When you onboard with Carta, we will help you identify and correct any cap table errors. If you're already on Carta, your cap table stays up to date; every transaction you do on Carta updates your cap table. 
Start off right with cap table software


If you're planning to grow, you need cap table software. The longer you wait to issue securities, manage your cap table, and get a 409A valuation, the more room for errors to pile up.

Carta's plans are matched to company stages. If you're just getting off the ground, check out our Starter plan. Companies with 25 stakeholders or less that have raised up to $1M can work through a lawyer and set up their cap table with our free Launch plan, too.
Run pro-forma scenarios
Every new fundraising event affects dilution and potential payouts. When you get a term sheet from investors, you can plug those exact terms into Carta's scenario modeling tools to see the impact the terms will have on holdings for founders and employees.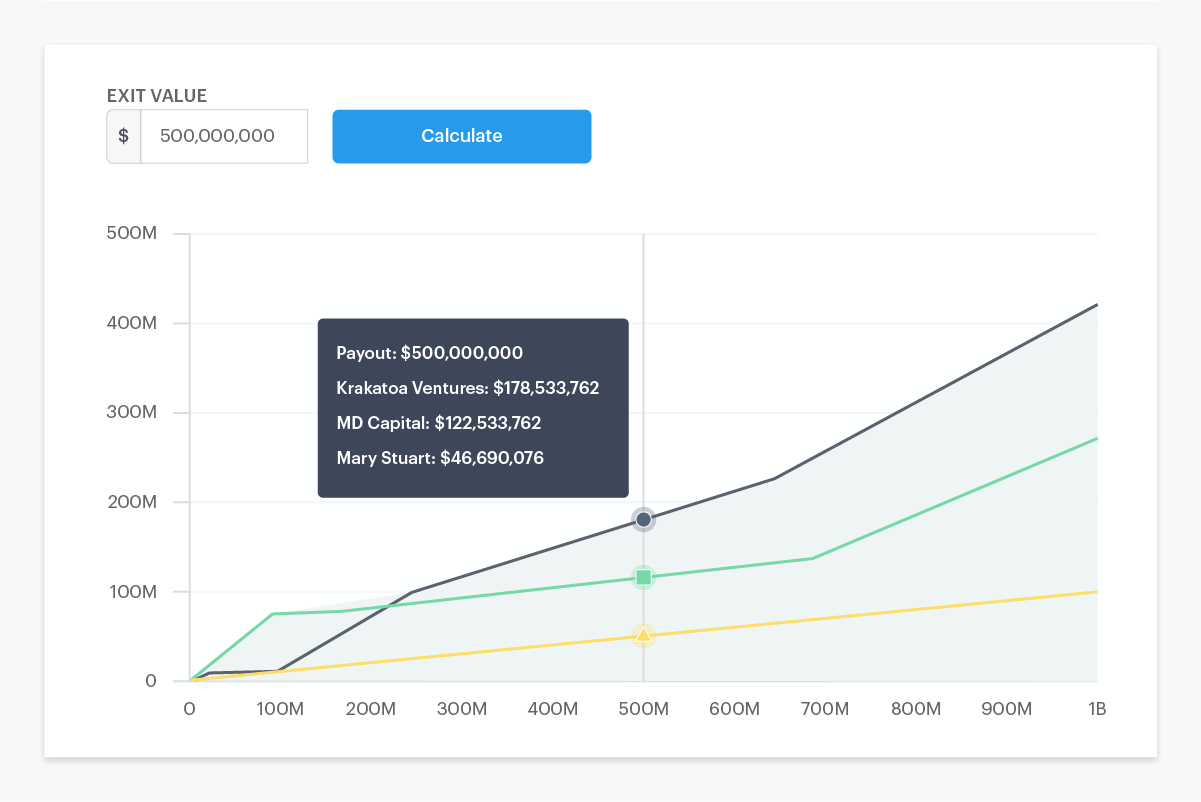 Carta's scenario modeling has robust reports and allows you to estimate payouts by share class and run waterfall models that can help you understand how your decisions today will impact the company later. Without Carta, you'll have to build or find a suitable scenario modeling spreadsheet, and duplicate lots of information.
Get ready for your 409A valuation
Once you take on more capital, this is considered a "material event" and you will need a new 409A valuation. This means you'll need to find a 3rd party provider, get your financials in order, gather documentation.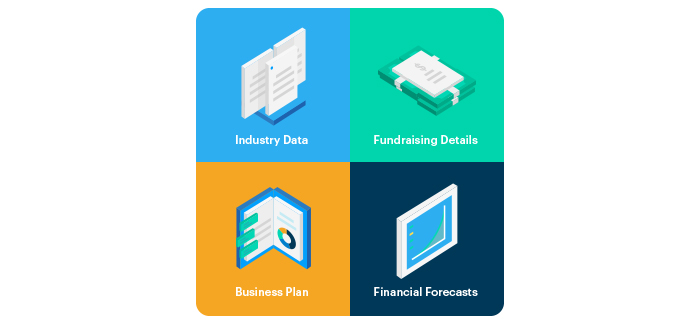 If you join Carta before you raise a round, the 409A valuation is even faster, since we already have all the information we need to complete your audit-defensible 409A. With Carta, we do a 409A valuation for you every year and every time you have a material event, included in our Starter, Growth, and Scale plans for no additional cost. 
Remember: you cannot issue new option grants until you refresh your 409A valuation.
Issue grants to recent hires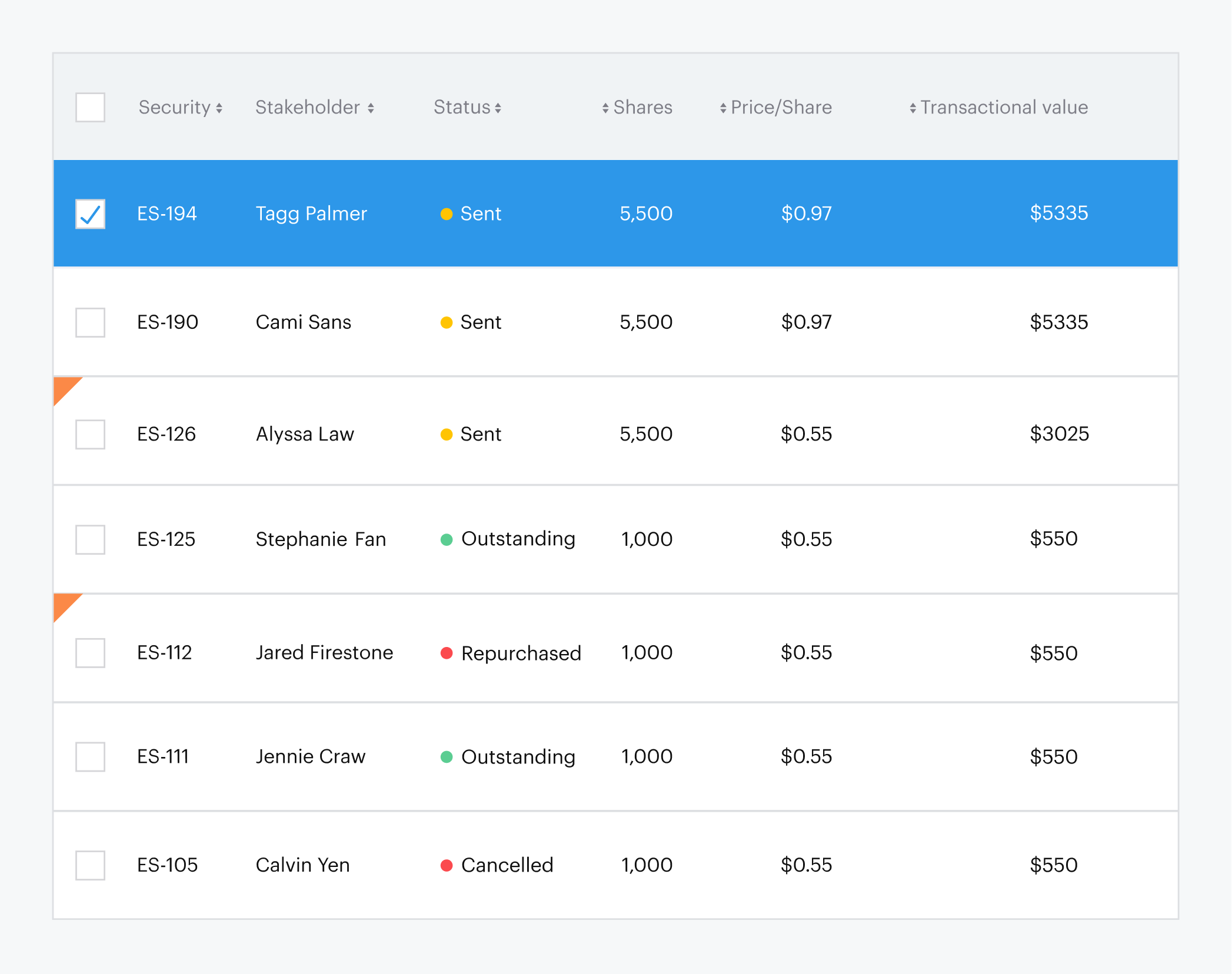 You may want to issue any pending options grants to new hires before you start fundraising. If the new round increases your valuation, employees' exercise price will increase too. Issuing grants before you raise ensures that employees actual exercise price matches what you may have communicated in an offer letter. 
Carta makes it easy to electronically issue grants individually and get board approval on option grants right from the platform.
Remind employees they can exercise their options
In the early stages of the fundraising process, before the term sheet is received, you can remind your employees that they can exercise their options. If the valuation of the company increases in the new round, exercising before the terms arrive may provide specific tax advantages for your employees. 
Exercising options on Carta is simple and can even be done in our mobile app.
Make it easy to collaborate on (and update) your cap table
Carta's cap table, unlike a spreadsheet, is easy to manage and share. Many venture capitalists already track their portfolios on Carta and expect to see their entire portfolios in one place. You definitely don't want to send investors paper certificates, which are hard to track and easy to lose. Carta's certificates are digital and always available. You can also share your cap table with investors on Carta before you go out to fundraise from new investors.
Work with Carta before you start fundraising to ensure your cap table is accurate and up to date. You'll use software that investors and shareholders already know and love. It's never too early to get started, and we can grow with you at every stage. 
We'd love to tell you more, or you can watch our videos to help answer your questions. 
DISCLOSURE: This communication is on behalf of eShares Inc., d/b/a Carta Inc. ("Carta"). This communication is not to be construed as legal, financial or tax advice and is for informational purposes only. This communication is not intended as a recommendation, offer or solicitation for the purchase or sale of any security. Carta does not assume any liability for reliance on the information provided herein.